2. Volo Auto Museum
27582 W. Volo Village Rd, Volo
The Volo Auto Museum is the area's best indoor family attraction – perfect for gear-heads, car collectors, Hollywood fans and kids of all ages. There are more than 400 collector autos on display in the 12-building complex, covering nearly two city blocks, including a special military museum honoring the men and women who have served our country. 
3. Woodstock Groundhog Days
January 28 – February 2, 2022
In 1993, the Harold Ramis movie "Groundhog Day" was filmed in and around Woodstock, IL. Every year since on February 2 at 7:07 A.M., Woodstock Willie emerges from his tree stump in the center of the square and makes his prognostication for the coming spring at Woodstock Groundhog Days. Enjoy a drink  to World Peace, the Awakening of the Groundhog, annual Prognostication and a wide variety of Groundhog Day festivities throughout the entire weekend.
4. Indoor Farmers Markets
You might not know it, but McHenry County has some of the best farmers markets in the state – literally. We're ranked. Our farmers markets are scattered all throughout McHenry County, and you can visit each and every one. For a full list of all of McHenry County's farmers markets and their locations click HERE!
5. Wilmot Mountain
If Mother Nature doesn't supply enough winter snow, Wilmot Mountain makes its own. Ski, snowboard or tube with your friends. Just getting started? Wilmot will teach you everything you need to know. For seasoned skiers, consider an EPIC season pass to ski not only at Wilmot but at Wilmot's partner resorts, including places like Vail, Beaver Creek, Breckenridge, Keystone, Park City and many more. 
6. See a Show!
We take a lot of pride in our performances in McHenry County. From the arts to down-home pleasures and plenty of quaint, quirky choices, there is something to please just about anyone. Art, music, theater, adventures indoors and out, festivals and tournaments… no matter what kind of entertainment you favor, you're sure to find it here!
7. Get outside! 
The snow has fallen and it's time to drop everything and enjoy it! The McHenry County Conservation District has plenty of opportunities for everyone to enjoy the beauty of the outdoors! Enjoy two weekends of candlelight cross-country skiing and hiking. January 14 & 15th you can explore Harrison Benwell Conservation Area by candlelight and February 11 & 12 at Marengo Ridge. Take in the sights and sounds of the quiet, peaceful winter woods and sleep under crisp, star-filled skies when you camp Thomas Woods in Marengo Ridge. Want to try Snowshoeing? Glacial Park in Ringwood, IL offers snowshoe rental, so you can explore their miles of trails. 
8. Take on the McHenry County Beer Trail
If you're a craft brew or spirits connoisseur, you've come to the right place. McHenry County has a thriving craft brewing and distilling culture, and you can experience the best of it. The variety of local beers and spirits make having a drink in McHenry County an experience you don't want to miss!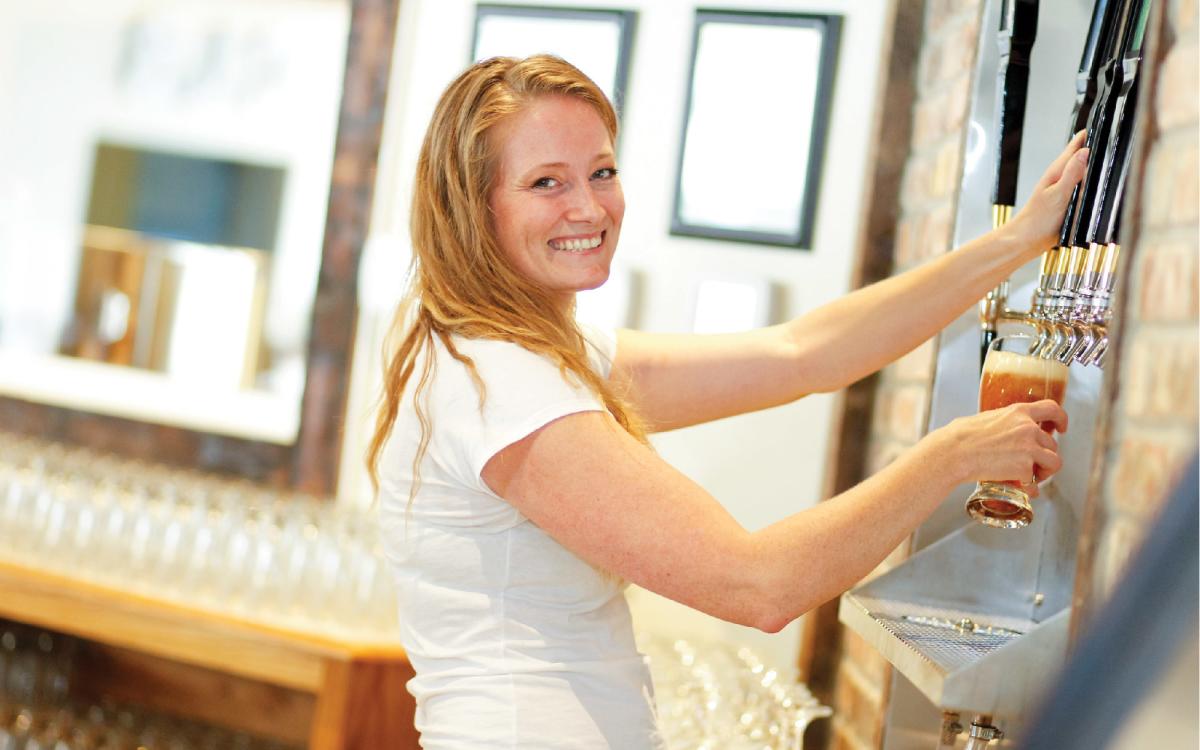 9. Enjoy a Foodie Paradise
If you're a foodie - or just like to eat - make sure you're wearing your stretchy pants in McHenry County. We've eaten our way through many of its 611 square miles, and while it's hard to pick favorites, we are sure you won't leave hungry! 
10. Tuck Yourself into a Bed & Breakfast
Homey and inviting, with sumptuous breakfasts to send you on your way. McHenry County's bed and breakfasts are perfect for a romantic getaway, or a leisurely weekend trip if you want to immerse yourself in the local scene. Visit the historical 1894 mansion that will forever be known as the place where Bill Murray's character woke up again and again in the movie "Groundhog Day". You could also experience the 1886 historic home also known as The Victorian Rose Garden in downtown Algonquin. Sherry will welcome you into her beautiful home where you can indulge in a hearty breakfast which includes homemade scones, muffins, fresh fruit, and a generous hot entree.