The holidays are upon us, and with COVID-19 still affecting our daily lives, the many small businesses throughout McHenry County need our help. The best way to show some love to local small businesses is to grab unique gifts for everyone in your life. From the most popular new toys to gifts for craft beer lovers and fun stocking stuffers you will find some of the best gift ideas right here. 
Gifts for Kids: These gifts will be at the top of Santa Claus' list this year!
The kiddos in your life will love seeing these under the Christmas Tree. 
GeoSmart RoboRacer - $32.99 – Explore new horizons with the GEOSMART RoboRacer. This 36-piece magnetic construction set features 4 different geometric shapes and wheels … you can build your RoboRacer and watch it go. 
Marvin's Toy Store | 64 A. North Williams St. | Crystal Lake
779.220.4179 | marvinstoystore.com
DIY Chocolate Pizza Kit - $12.95 – A great activity where kids can use their creativity to create something delicious. Includes all candies needed to create your yummy chocolate pizza.
Morkes Chocolates of Huntley | 11801 Main St. | Huntley
847.458.8585 | morkeshuntley.com
Giant Inflatable Rocker for Two - $29.99 – Rock it out with a bestie on this Inflatable Seesaw Rocker! Perfect for two kids at once, the giant vinyl rocker allows kids to engage in endless active play. Rocking action helps develop strength, and muscle, all while having a giggly good time.
Harper G! Mercantile | 5601 Broadway | Richmond
815.321.1103 | harpergmercantile.com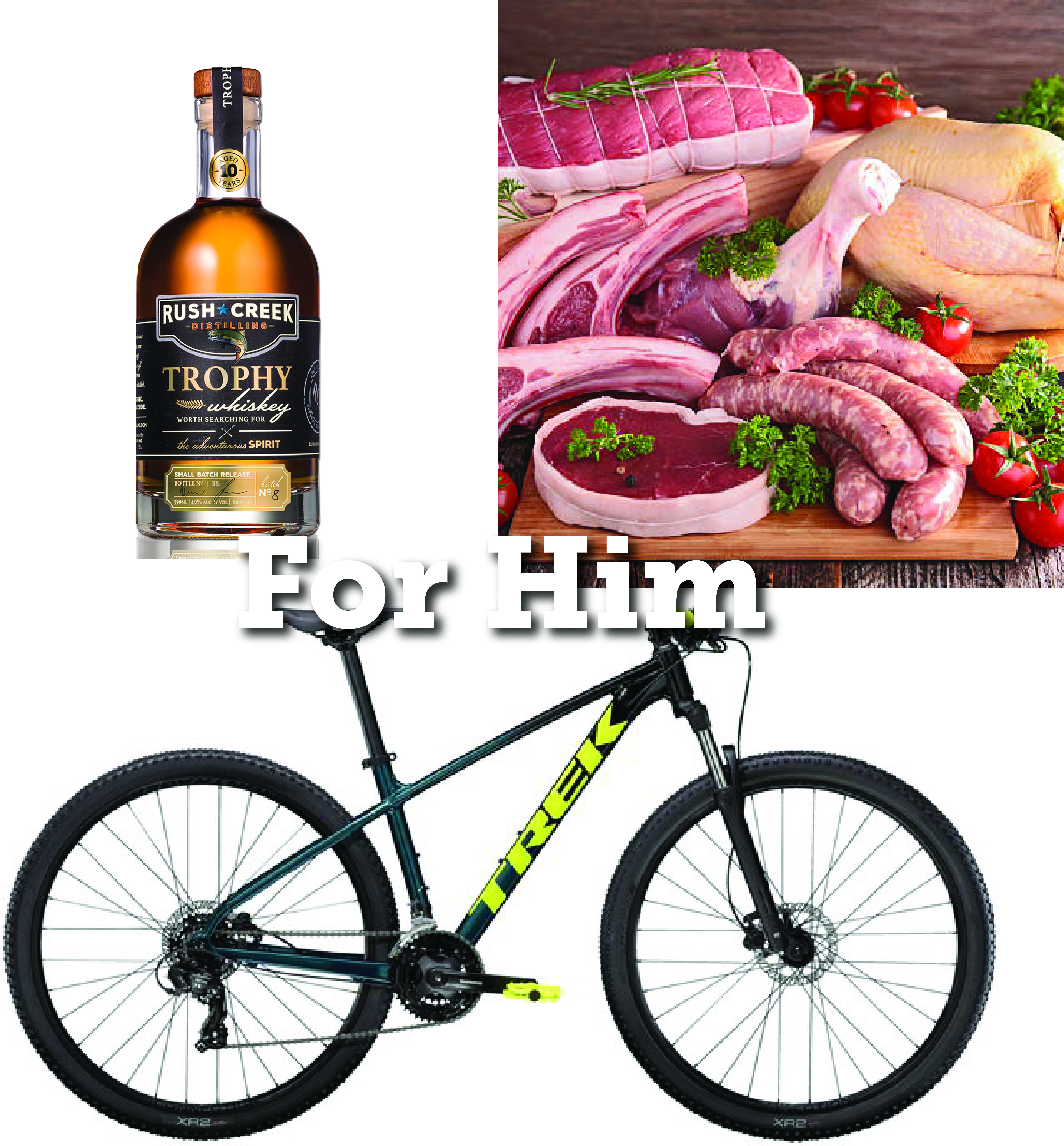 Gifts for Him: These are great gift ideas for men. Whether it's the perfect gift for dad or holiday happiness for the husband, you'll find it here!
Trophy Whiskey – A superb small-batch release, barrel-aged and left alone. Satisfy your thirst for getting lost and finding yourself. 
Rush Creek Distilling | 1501 W. Diggins St. | Harvard
815.943.RUSH | rushcreekdistilling.com
Smoker's Pack #1 - $84.99 – 3 lbs. boneless pork butt, 3 lbs. beef brisket, 2 – ½ lbs ranch roast, 1 jar Fire & Smoke Shitake rub. 
Butcher on the Block | 4660 W. Algonquin Rd | Lake in the Hills
847.669.6679 | butcherontheblock.com
Trek Marlin 5 - $549.99 - $569.99 – Marlin 5 is a trail-worthy daily rider that's perfectly situated for everyday adventures, on and off the trail.
The Bike Haven | 3318 Pearl St. | McHenry
815.385.4642 | thebikehaven.com 
The Bike Haven | 132 Cass St. | Woodstock
815.308.5840 | thebikehaven.com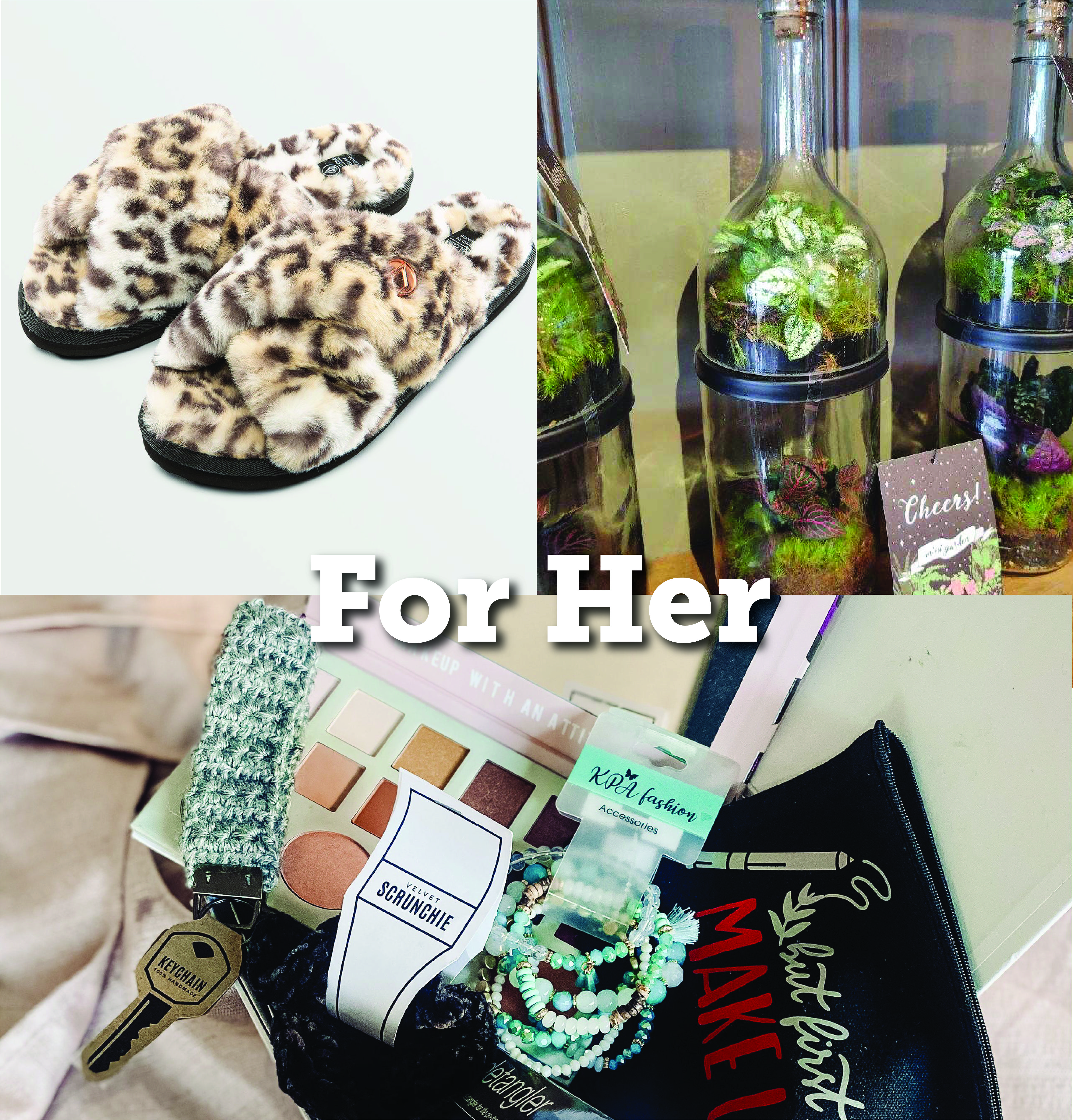 Gifts for Her: These are the best gifts for women in your life. The best gifts are unique gifts, and these are exactly that! 
Lived in Lounge Slip Sandal – Cheetah - $36.00 – Which lady on your list doesn't need something comfy and cozy in their closet at all times? These are the perfect slip ons to make any woman feel like a million bucks!
Black Orchid Boutique | 1237 N. Green St. | McHenry
815.322.2624 | theblackorchidboutique.com
Holiday Gift Box - $70.00 – This adorable gift box includes a Rude Cosmetics full face palette, a handmade makeup bag, homemade scrunchie, and key chain, and a mini wet brush. 
EmpowHer Boutique | 129 Van Buren | Woodstock
815.276.6342 | empowherboutique.com
Wine Bottle Terrarium - $39.99 – A large wine bottle transformed into a two-level plant terrarium. Easy care, indirect sunlight needed for these cute little plants. Great gift for a hostess or wine lover!
Apple Creek Flowers | 207 N. Throop St. | Woodstock
815.338.2255 | applecreekflowers.com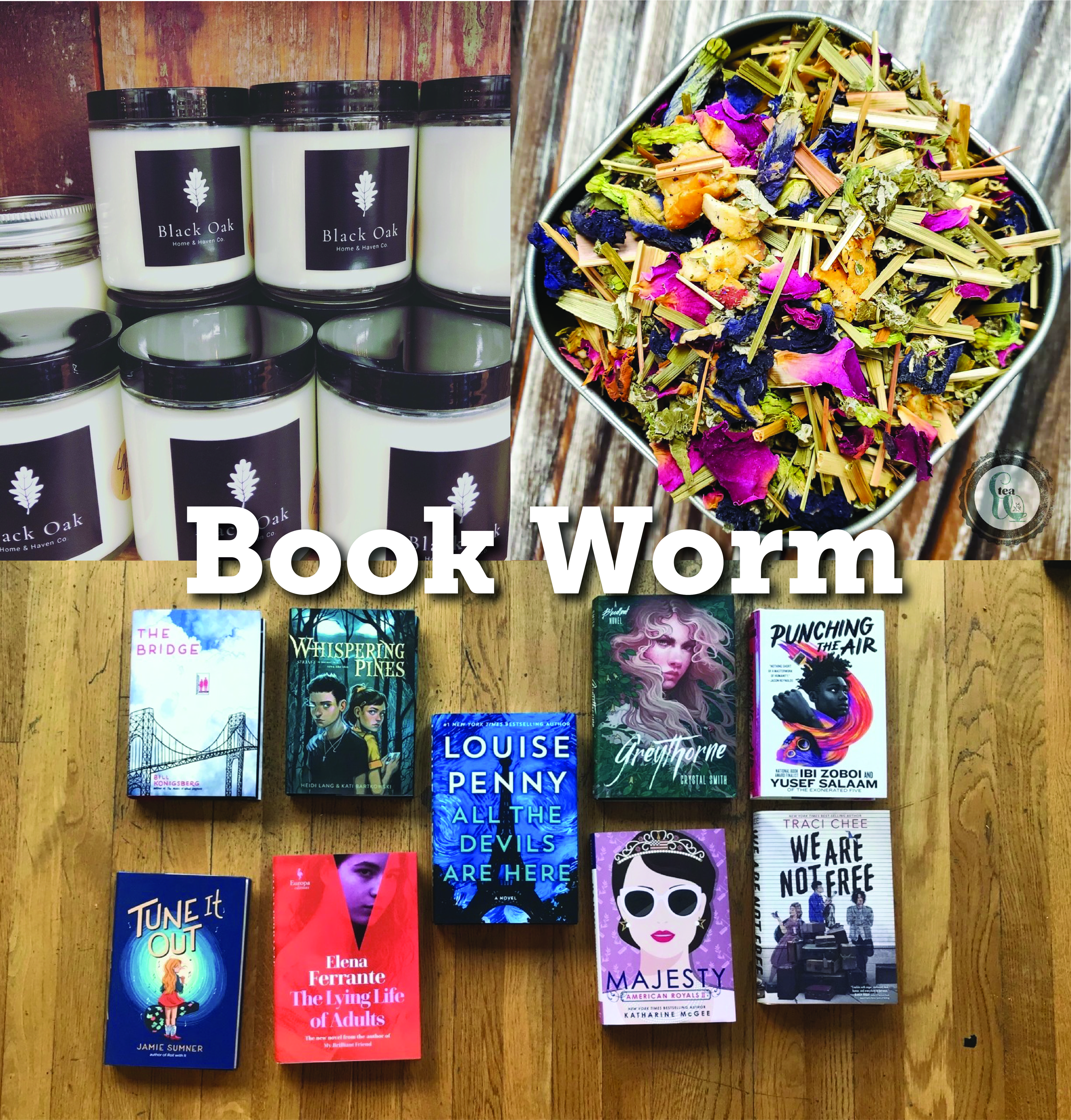 Unique Gifts for Book Worms: Here are some of the best gifts you can find for the book lover in your life.
Buy all three items for a full relaxing reading experience. 
Adult Mindfulness Bundle - $48.85 – Has there ever been a better time to slow down and be mindful? Check-in with yourself using Everyday Gratitude, let your imagination roam free with the Moments of Mindfulness, and the New York Times Bestseller The Book of Delights will show you how to find beauty in the small acts of everyday life. 
Read Between the Lynes | 111 Van Buren St. | Woodstock
815.206.5967 | readbeweenthelynes.com
Wonderland Tea - $13.99 – Welcome to Wonderland! Magic tea is made with butterfly pea flowers. Steep this gorgeous blue tisane and add lemon juice or lemonade to transform your drink into a purple haze. 
Casting Whimsy | 203 Main St. | Woodstock
815.342.2630 | castingwhimsy.com
Soy Candle - $12.00 – All natural Black Oak Soy candle. Scents include Lakeside pine, Fireside cider, Mandarin Hot toddy, Cracklin birch, Spiced Cranberry
Black Oak Home and Haven | 248 N. Throop St. | Woodstock
815.308.5059 | https://black-oak-home-haven-co.mybigcommerce.com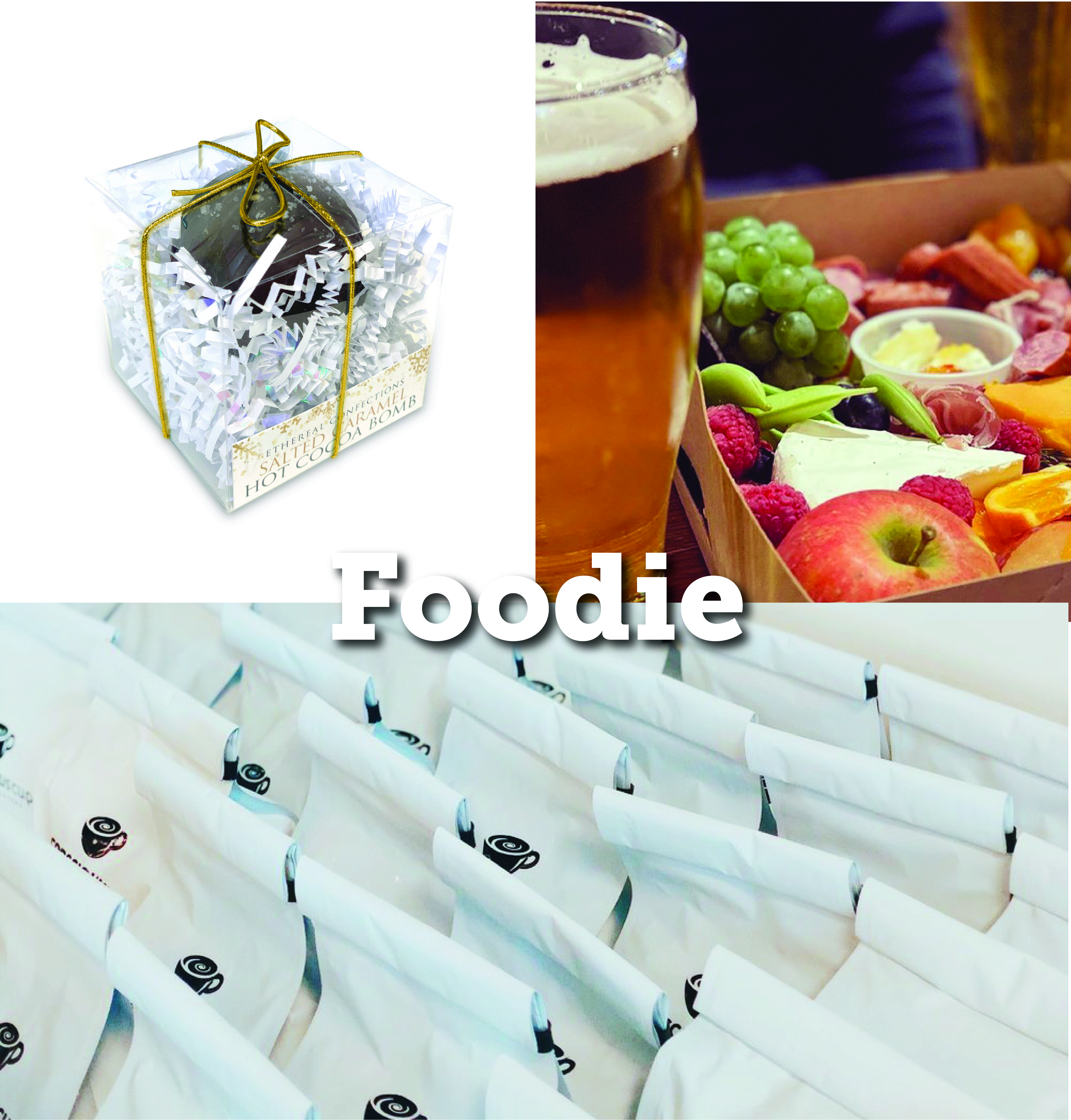 Best Gifts for Foodies: We all know a foodie and there is no better way to share a little holiday cheer with them than to give them the gift of food.  
Monthly Coffee Subscription - $20/month – Conscious Cup Coffee Roasters will deliver one, two, or three pounds of their highly-rated specialty coffees direct to your home or office every month. 
Conscious Cup Coffee Roasters | 5005 Northwest Highway | Crystal Lake
815.356.0115 | consciouscup.com
Conscious Cup Coffee Roasters | 77 W. Main St. | Cary
224.357.8484 |  consciouscup.com
Salted Caramel Hot Cocoa Bomb - $8.00 – Organic dark chocolate shell filled with organic salted caramel hot cocoa, and marshmallows. Slowly pour hot milk over the chocolate shell, and watch it melt away into delicious salted caramel hot chocolate with marshmallows. 
Ethereal Confections | 140 Cass St | Woodstock
815.687.0320 | etherealconfections.com
Date Night Grazing Box - $40.00 – This Grazing Box is the perfect way to enjoy grazing. All the meat, cheese, veggies, fruits, crackers, and more that you enjoy in Fork It's larger boxes put together for two. 
Fork It Foods | 256 N. Oak St, Unit B | Crystal Lake
779.994.7190 | forkitfoods.com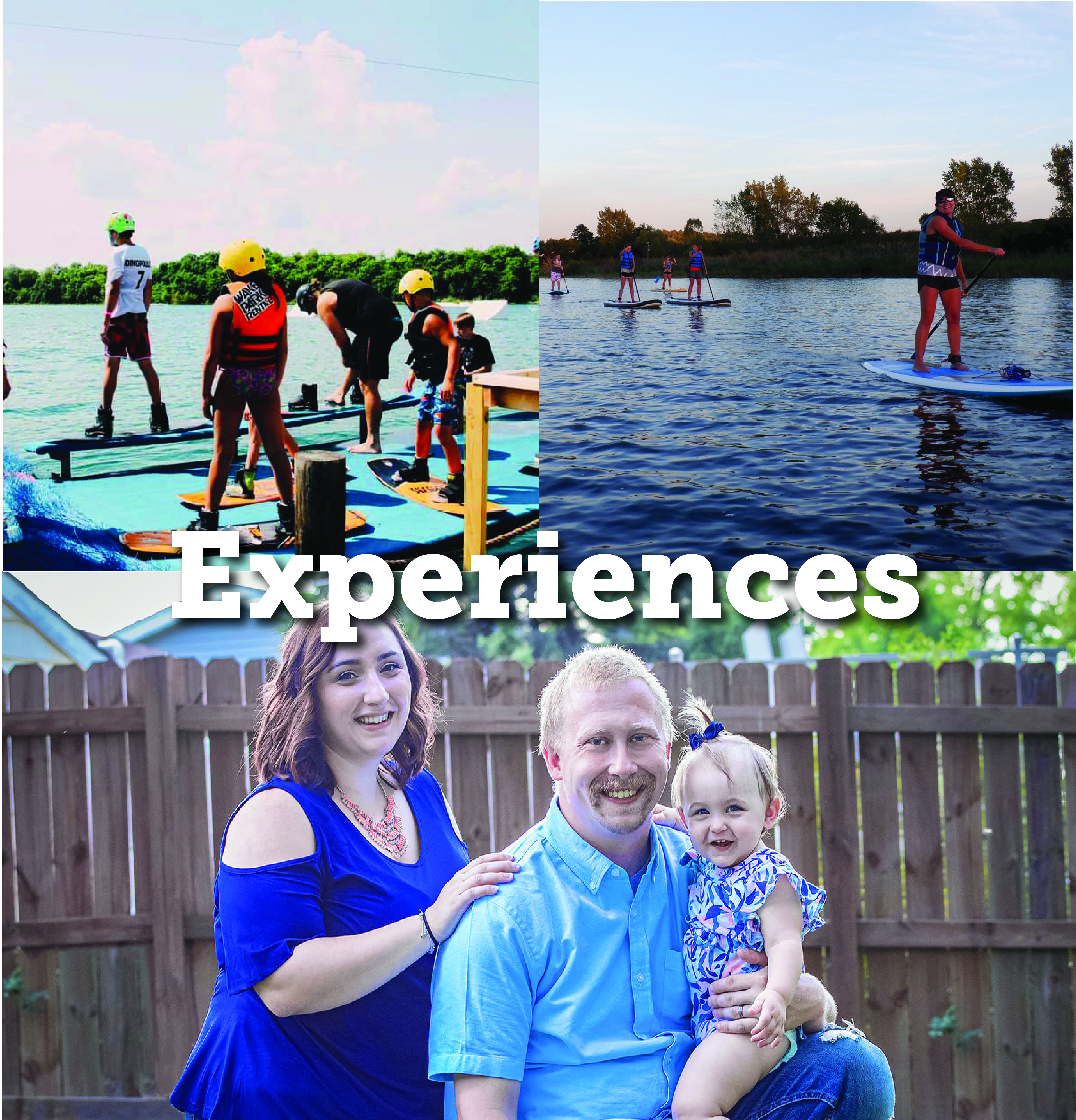 The Gift of Experience: The most unique gifts are the ones you can experience for yourself.
Not everyone wants another thing to sit on a shelf. 
Family Photo Session - $300 - Life passes by quickly, so take the time to slow down and capture life with a family photoshoot! A 60-minute session in a location of your choice includes 6 prints, 15 edited image. 
K-Adams Foto | kadamsfoto.com | 815.276.9272
Multi-Ride Wakeboard Pass - $175 – The Quarry Cable Park is a 32-acre cable wake park. Enjoy wakeboarding at this next-generation cable wake park complete with Unit Parktech jumps and features. 
The Quarry Cable Park | 5517 Northwest Highway | Crystal Lake
815.893.0036 | thequarrycablepark.com
Stand Up Paddle Board Lesson - $30 - $35 – Beginner Paddleboard Lessons are for first-time paddleboarders. While taking a lesson you will learn the basics so you will have the best experience and more fun! 
Alpine Accessories Rentals | 5517 Northwest Highway | Crystal Lake
847.943.7043 | alpineaccessories.com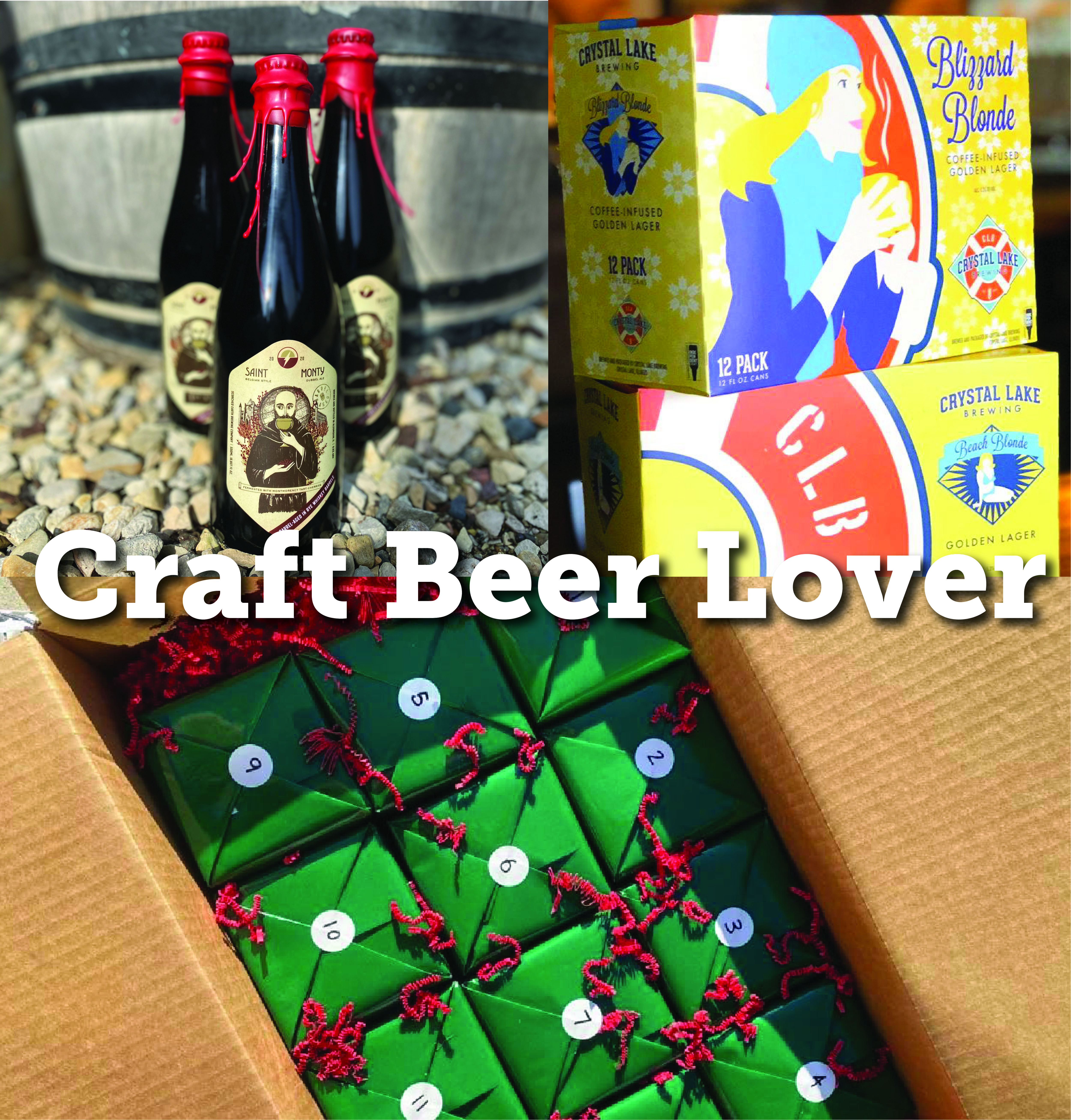 Gifts for Craft Beer Lovers: We all have a craft beer lover on our list.
With so many unique breweries scattered throughout McHenry County, your beer lover will delight in their unique Christmas gift!
12 Beers of Christmas Advent Calendar - $120 – For the beer lover in your life! Each advent calendar features 12 seasonal craft beers handpicked by craft beer expert Tom of Duke's Alehouse & Kitchen.
Duke's Alehouse & Kitchen | 110 N. Main St. | Crystal Lake
815.356.9980 | thedukeabides.com
Blizzard Blonde - Another way to perfectly pair blondes with coffee? How about Crystal Lake Brewing's Blizzard Blonde, a traditional Helles golden lager that they have infused with lightly-roasted coffee. Cozy up with this new take on an old friend.
Crystal Lake Brewing | 150 N. Main St. | Crystal Lake
779.220.9288 | crystallakebrew.com
Saint Monty Belgian Dubbel – $13.00 – A melody of dark fruit which joins in unison to harmonize with the more subtle spice notes provided by the Belgian yeast strain. It's fermented with Montmorency tart cherries from the heart of Michigan's charry country in their own fermenter. After fermentation, the beer is transferred to Koval Distillery Rye Whiskey cask for a journey to sublime, adding layers of whiskey and oak to the already delightful Belgian beer. 
Scorched Earth Brewing | 203 Berg St. | Algonquin
224.209.8472 | scorchedearthbrewing.com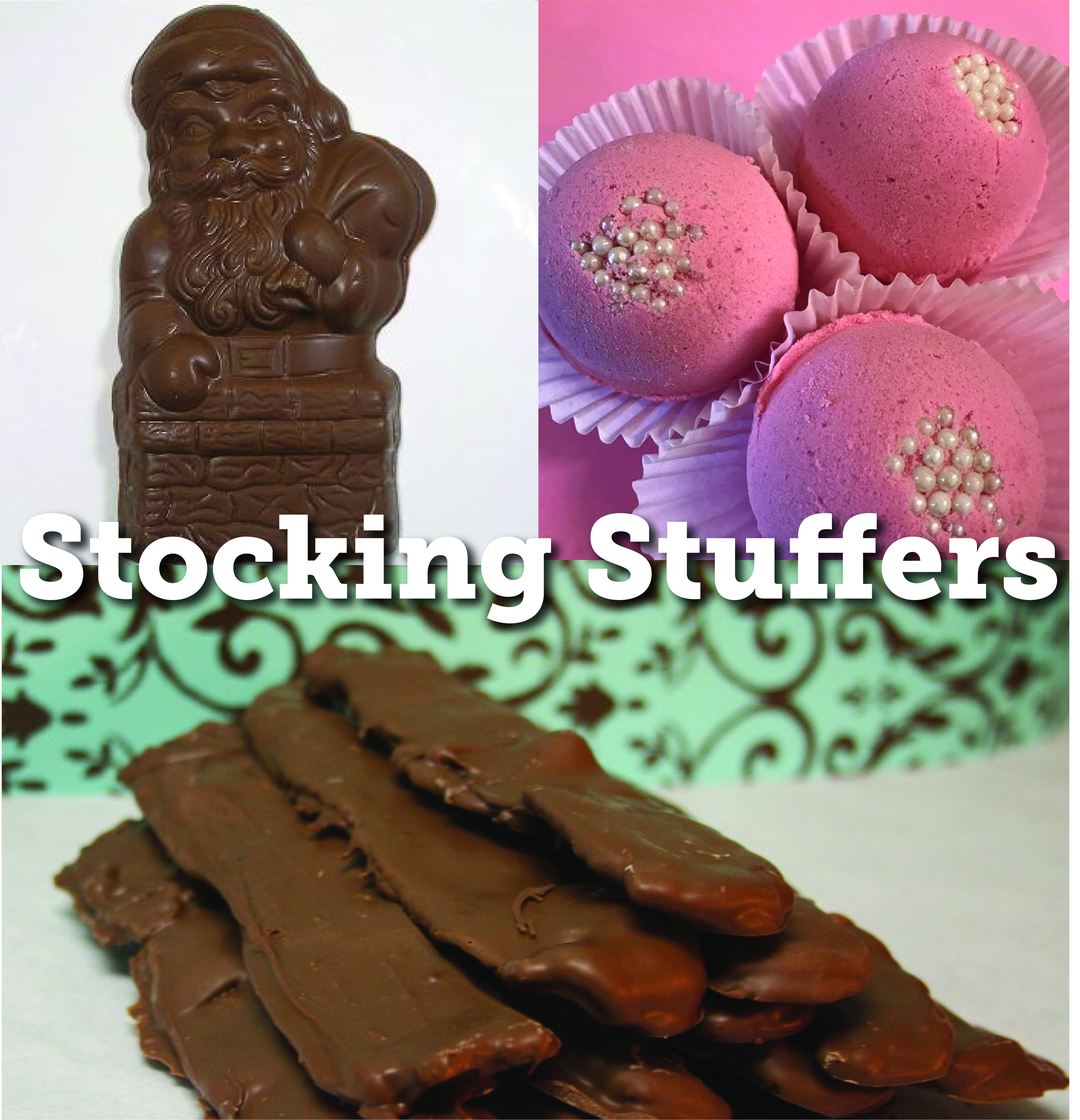 Fun Stocking Stuffers: Stocking stuffers can be some of the best gifts. A little something sweet, and other fun, thoughtful little items can really round out the holiday experience. 
Large Bath Bombs - $8.00 – Silver Prairie Natural Soap Company handcrafts all of their luxurious bath products. Choose from 4 scents.
Silver Prairie Natural Soap Company | 124 Cass St. | Woodstock
815.403.6931 | silverprairiesoap.com
Chocolate Bacon - $29.99 – Bacon and Chocolate … is there really anything else that needs to be said? 
Riverside Chocolate Factory | 2102 W. Route 120 | McHenry
815-344-6040 | riversidechocolatefactory.com
Chocolate Santa - $5.75 - Anderson's Candy Shop in Richmond, Illinois has been making quality fudges, caramels, truffles, and chocolate candies for more than 100 years!  We hope you made Santa's "nice" list! Maybe then you'll receive one of these solid chocolate treats available in milk or dark chocolate.
Anderson Candy Shop | 10301 N. Main St. | Richmond
888.214.7614 | andersoncandyshop.com