Day Trips - 
McHenry County is centrally located between Milwaukee, Rockford, and Chicago. That makes us a perfect option for a day trip! Since we are such a seasonal destination, here is a day trip for each season. 
spring has sprung: 
Your days of cabin fever are at an end and that can only mean one thing – it's time to get back outside and enjoy the great outdoors! Start your day at Richardson Adventure Farm's Tulip Festival. The festival typically runs from late April to mid-May and features over 600,000 tulips, beautiful private lake, food trucks, beer and wine, free games, gift shop and plenty of great photo ops.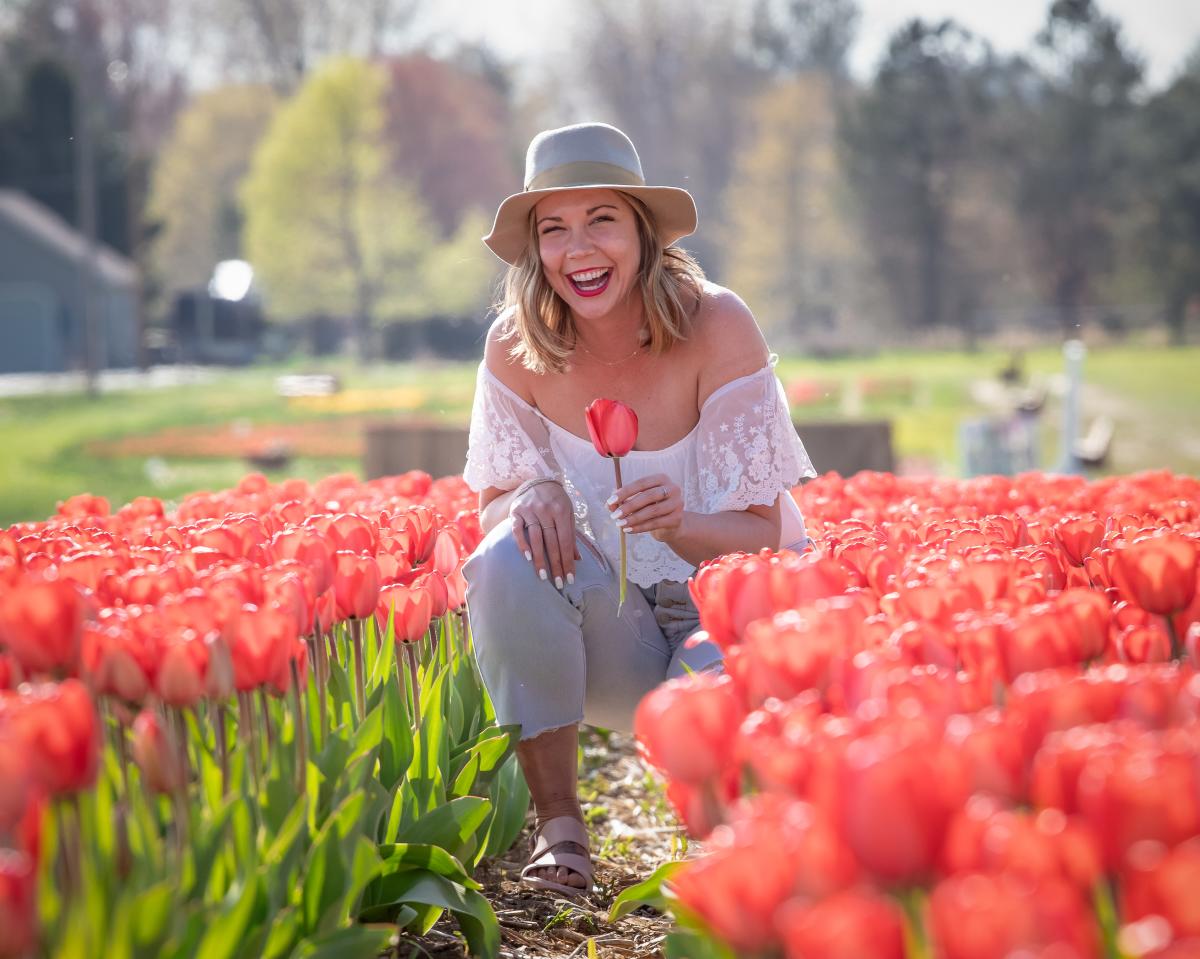 After tiptoeing through the tulips, make your way to Richmond BratHaus. Situated in a beautiful historic building, these folks are serving up classic German fare with a modern twist. Make sure to order the colossal Bavarian pretzel. You won't regret it. Before you make your way home visit downtown McHenry and stroll the McHenry Riverwalk.
soak up summer: 
Summer in McHenry County means time on the water. If you're up for some adventure check out The Quarry Cable Park. The Quarry is a 32-acre cable wake park where you can enjoy the next generation of wakeboarding. While you're there enjoy the Lakefront Tap and Grill, fire pit, live music, sand volleyball and baggo.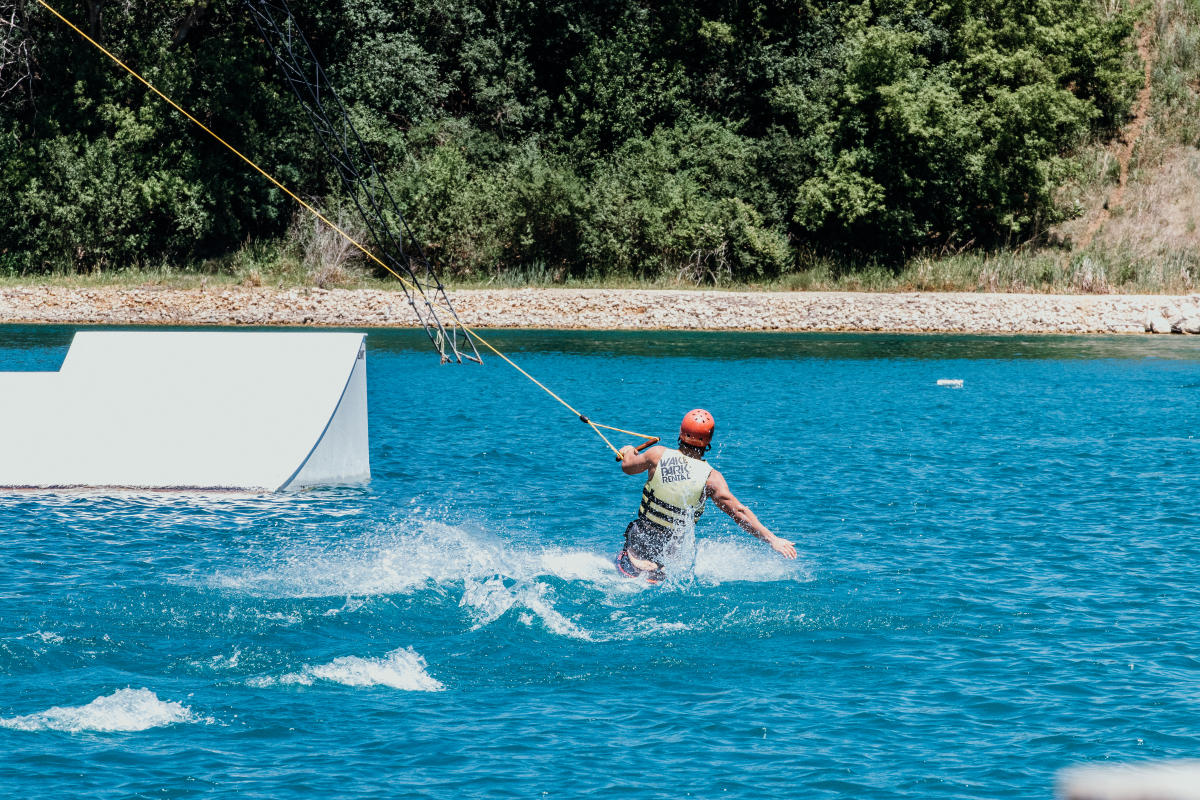 If you're looking for a calmer beach vibe, Three Oaks Recreation Area is right next door. Part of the same reclaimed quarry, this recreation area features pristine waters, incredible fishing, boat rentals, splash pad, scuba diving and plenty of family fun.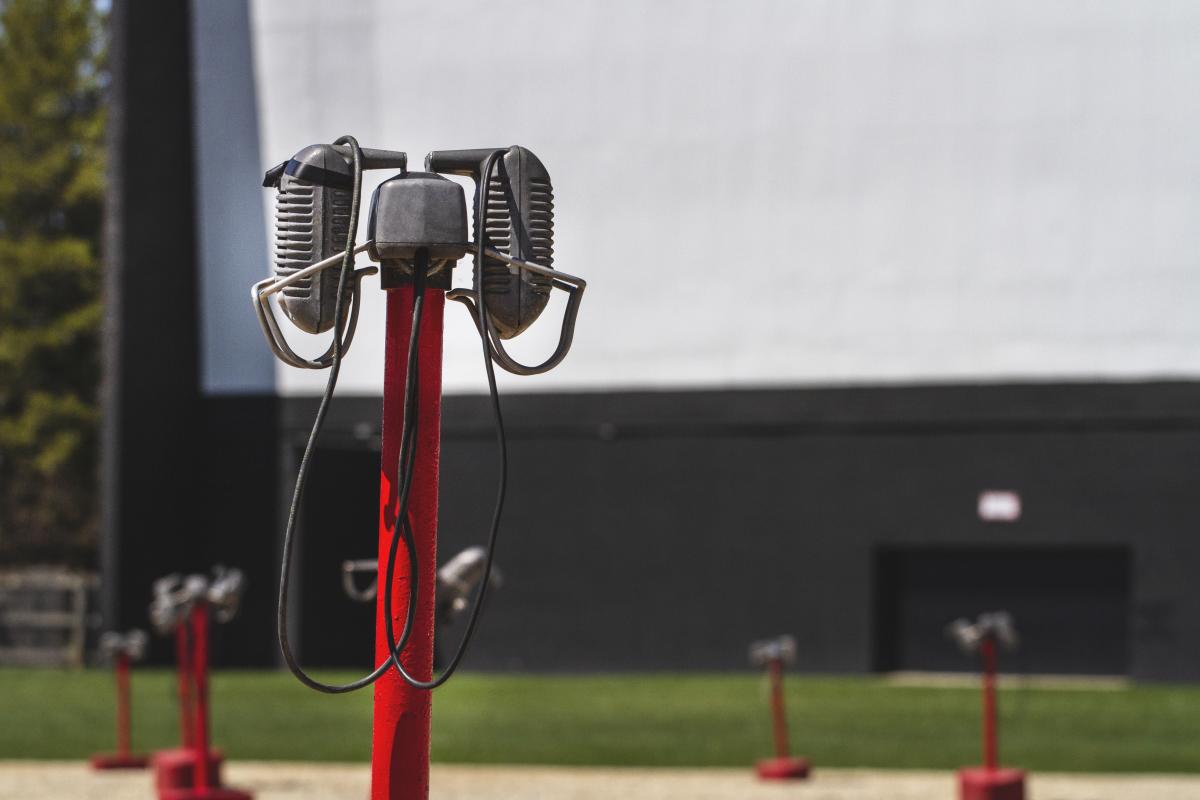 No summer adventure is complete without a visit to the McHenry Outdoor Theater. Experience the nostalgia of visiting an outdoor theater built in the 1950's. Put the kids in tehir pajamas, get in the car and see two movies for less than the price of one. Everyone wins! On your way to the theater make sure to stop at Riverside Chocolate Factory for treats to enjoy during the movie. 
fall in love with mchenry county:
Build memories that will last a lifetime this fall. Start your perfect fall day at All Seasons Orchard. All Seasons is an apple orchard, pumpkin patch and corn maze open daily in September and October. Not only can you pick your own apples an pumpkins but there are plenty of fall fun in the barnyard, including a petting zoo, children's' activities and a fabulous farm market. 
 

Soak in the colors of fall at Chain O'Lakes State Park. The mixture of oak and hickory forests provide excellent views of fall foliage throughout the entire park. Experience the colors by foot on the many miles of hiking trails, by horse on their equestrian trails or by water on Grass Lake, Marie Lake the Nippersink Creek or one of the seven lakes that make up the Chain. 
 

Wrap up your day of fall fun at Richardson Adventure Farm's World's Largest Corn Maze. Not only are they home to the world's largest corn maze, but you can also fly through the sky on a 700' zip line, go ORBiting, cheer on your favorite pig at the hourly pig races, and reserve your own private campfire.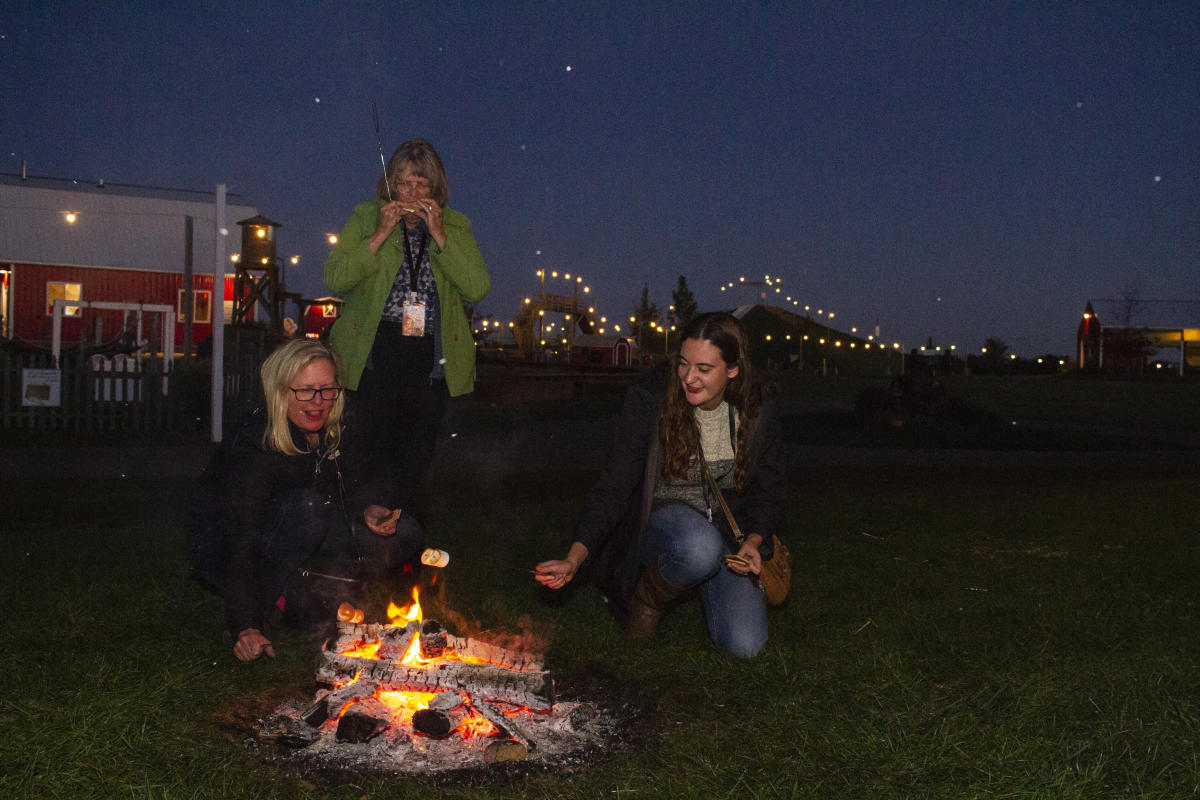 explore a winter wonderland:
Cold weather is officially here. Take advantage of the winter season by exploring the vast outdoor adventures McHenry County has to offer. Start your morning with a cup of coffee from Conscious Cup Coffee Roasters. Conscious Cup's coffee is thoughtfully crafted and ethically sourced from all over the world. This coffee is then freshly roasted inside their coffee shop. This will definitely warm you up and perk you up for the rest of the day.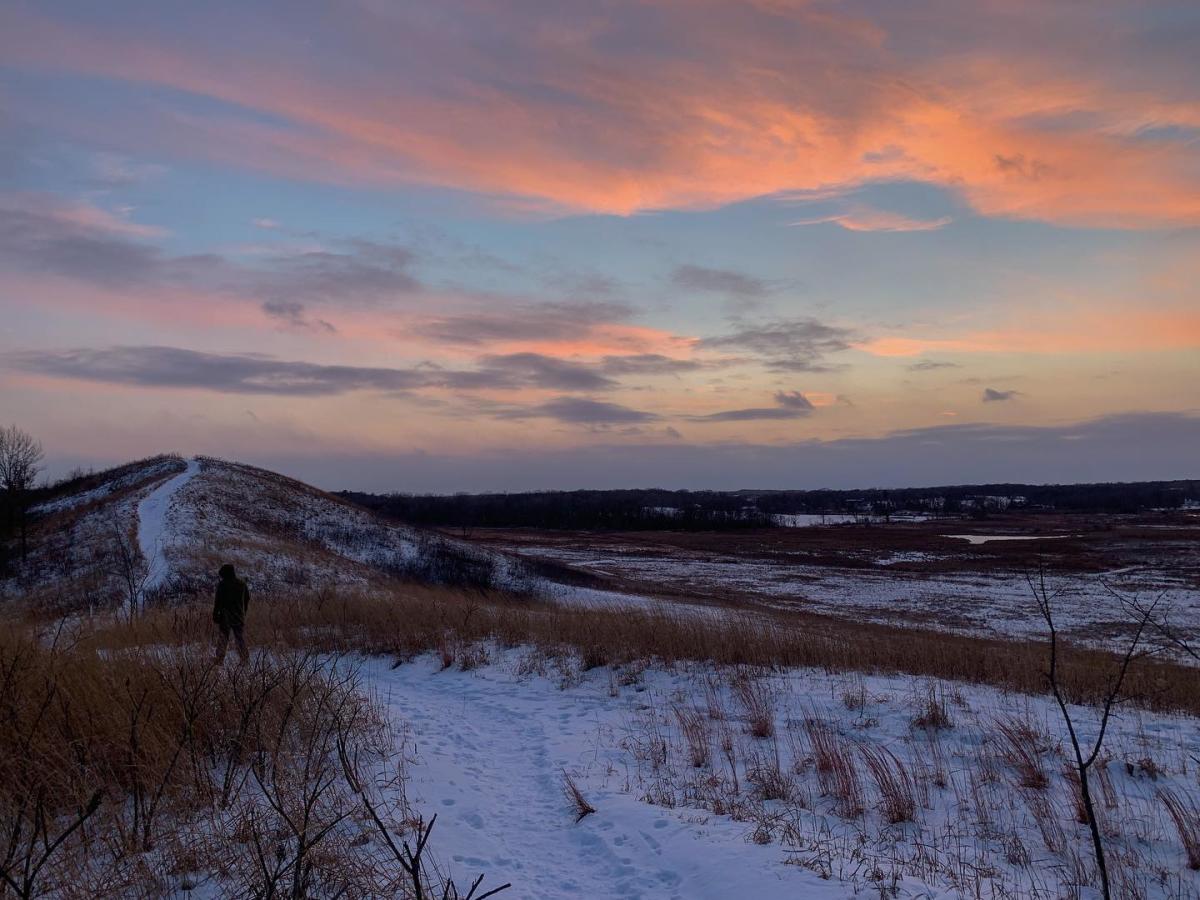 After your morning coffee, make your way to Glacial Park Conservation Area. Encompassing almost 3,500 acres, Glacial Park is the crown jewel of the McHenry County Conservation District. The park is filled with 5 miles of hiking trails and offers snowshoe rentals to enhance your hiking experience.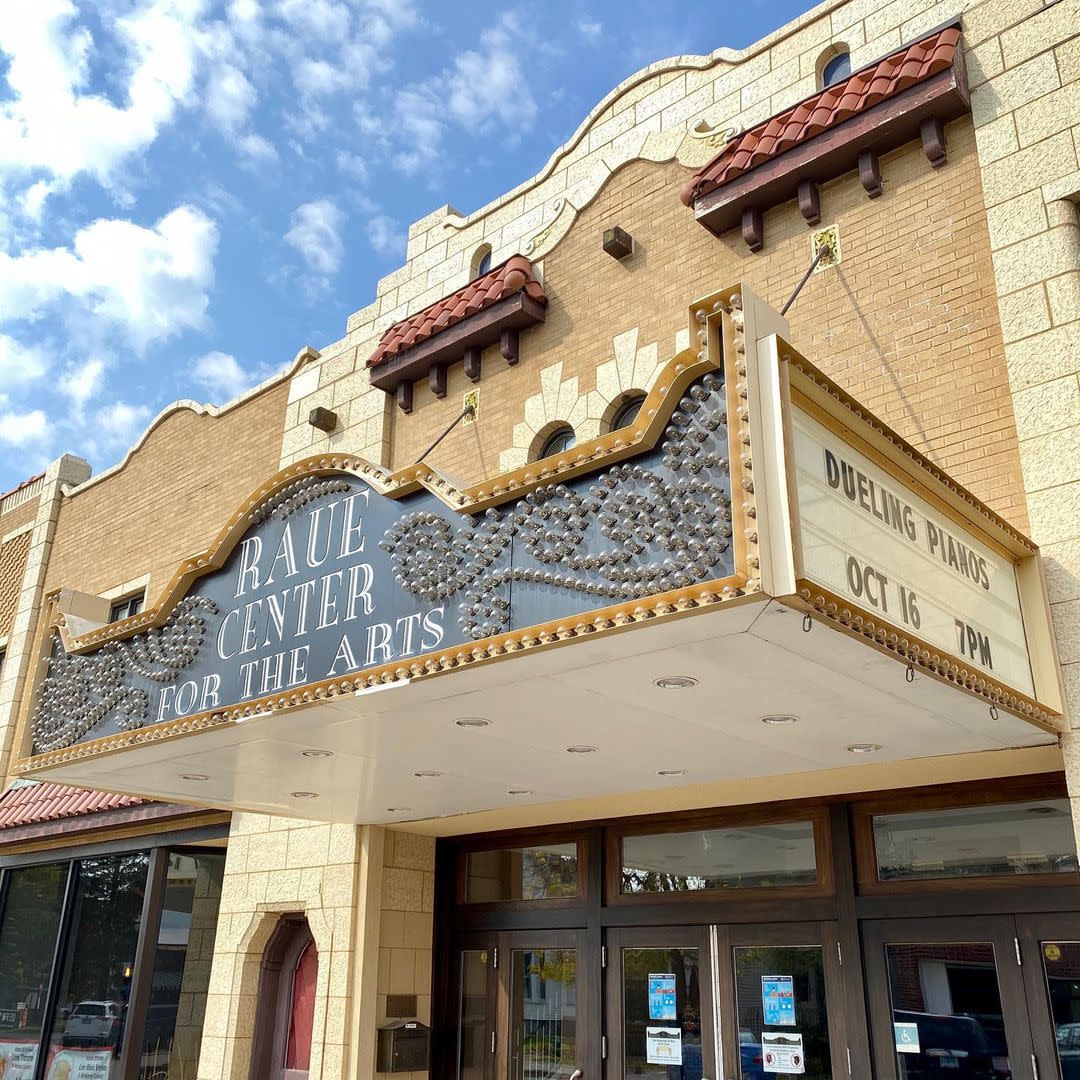 After a morning of adventure, take in a show at the Raue Center for the Arts. Originally built in 1920 as a movie and vaudeville theater, this theater is filled with unique history. Throughout the years The Raue has gone through renovations and restorations to ensure the legacy of this historic gem. You can now visit the theater and enjoy a variety of live theater options. From stand up comedy, to musicals, to dramas and live music, their calendar has something for everyone.