National Donut Day is June 4th, and we are here for it! Whether you like a classic cake donut or long john, McHenry County has a donut shop that will satisfy your sweet tooth. Here is a list of some of the best donut shops in McHenry County, go out and celebrate by visiting each one.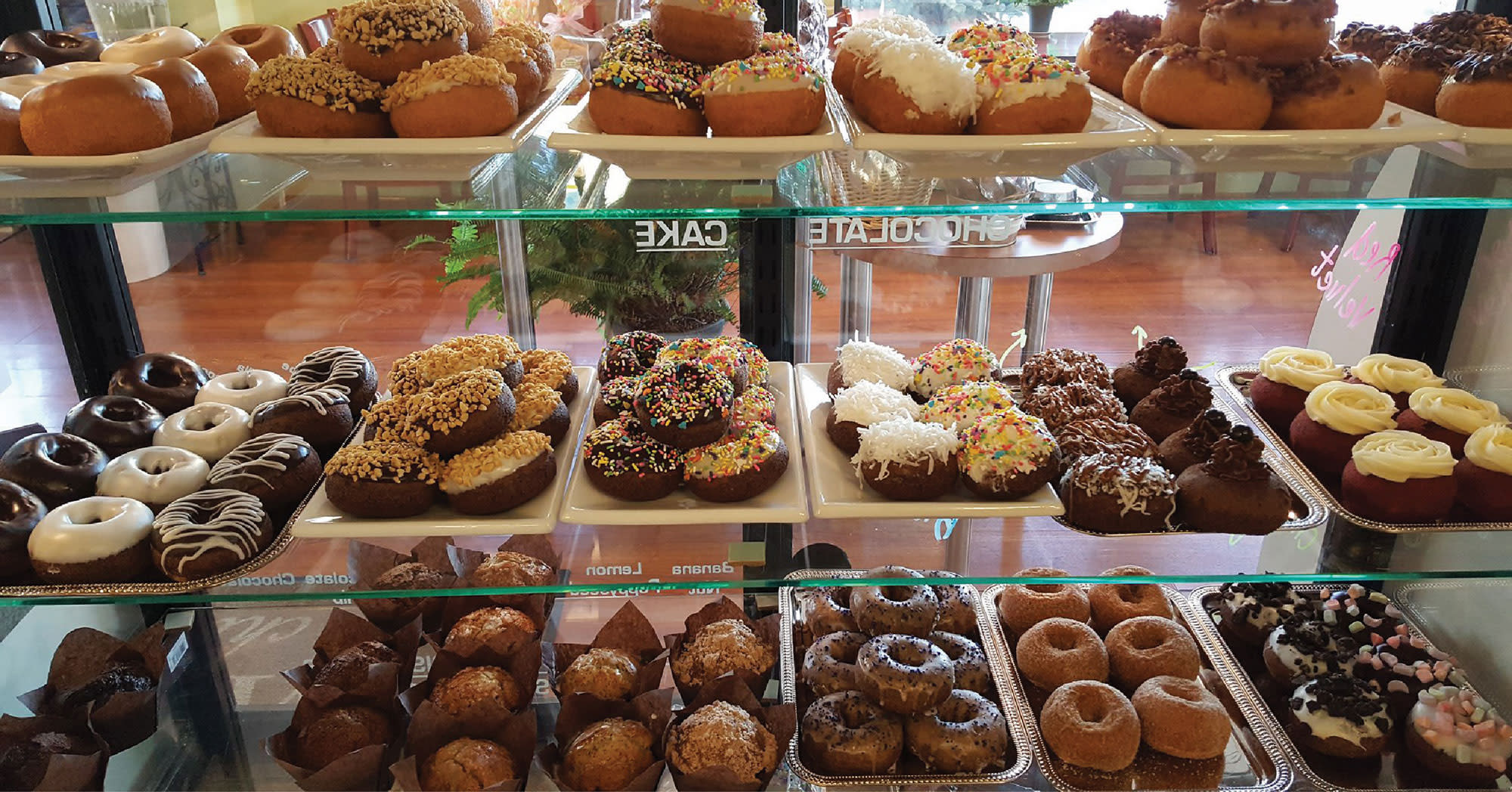 Morkes Chocolates of Huntley | Huntley, IL
Most folks visit Morkes for their huge selection of handmade chocolate delights. Since 1920 Morkes Chocolates has made their chocolate confections from scratch, with all-natural chocolate, pure butter, freshly roasted nuts, and a lot of fun. You will be missing out though if you don't leave with a donut or 12.  Made fresh daily, Morkes offers classic cake donuts such as maple and bacon, caramel and toasted coconut, and their famous German chocolate cake.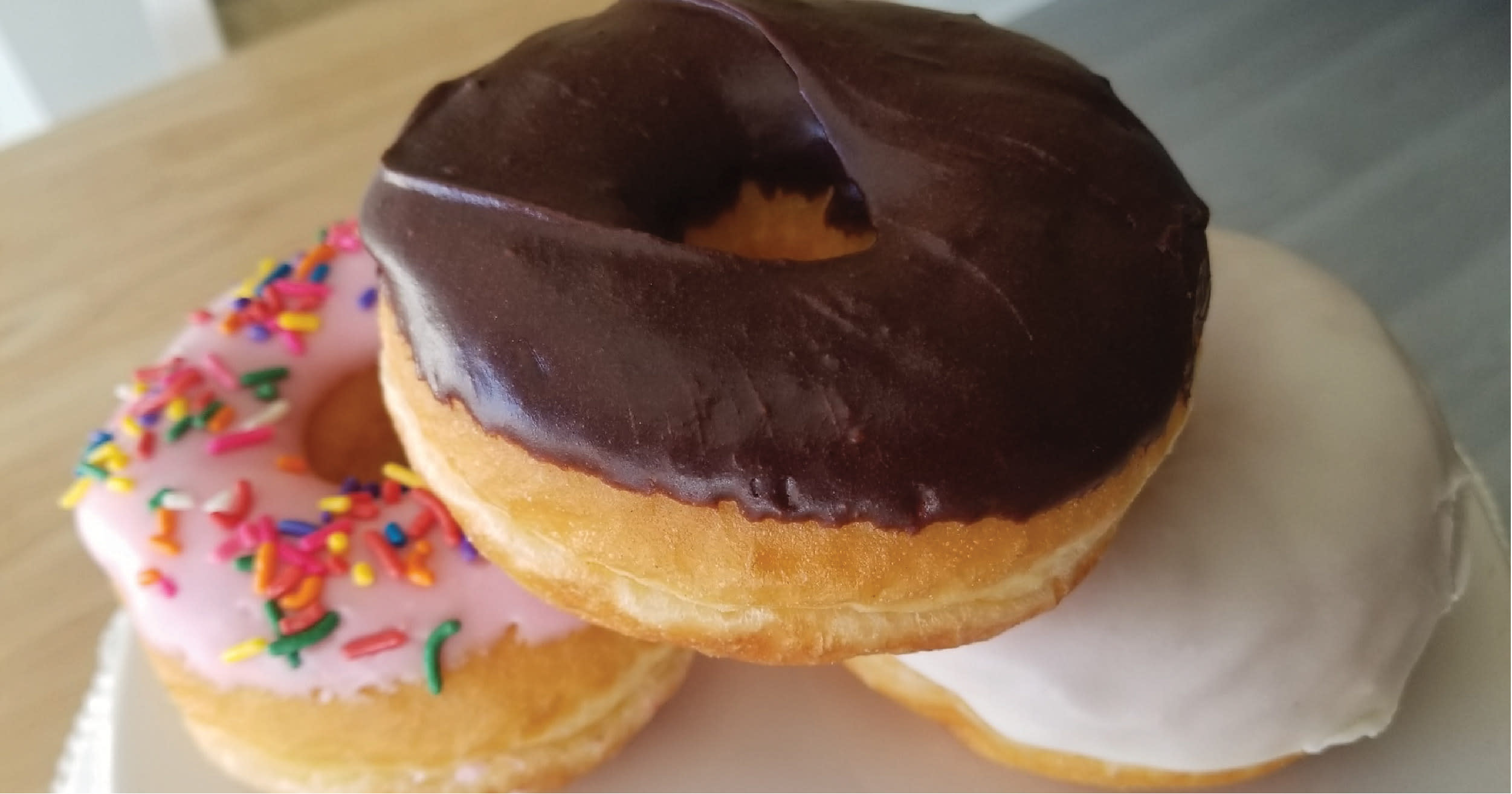 The Sugar Circle | Woodstock, IL
The Sugar Circle is known for creating over the top cakes to make your party perfect, but did you know they have all sorts of other sweet treats? Since we are celebrating all things donuts, we had to add the Sugar Circle to this list. Their menu changes daily so check in each morning to see what they have to choose from. But order early, things sell out quickly! You can also stop by their shop located right on the Historic Woodstock Square to indulge!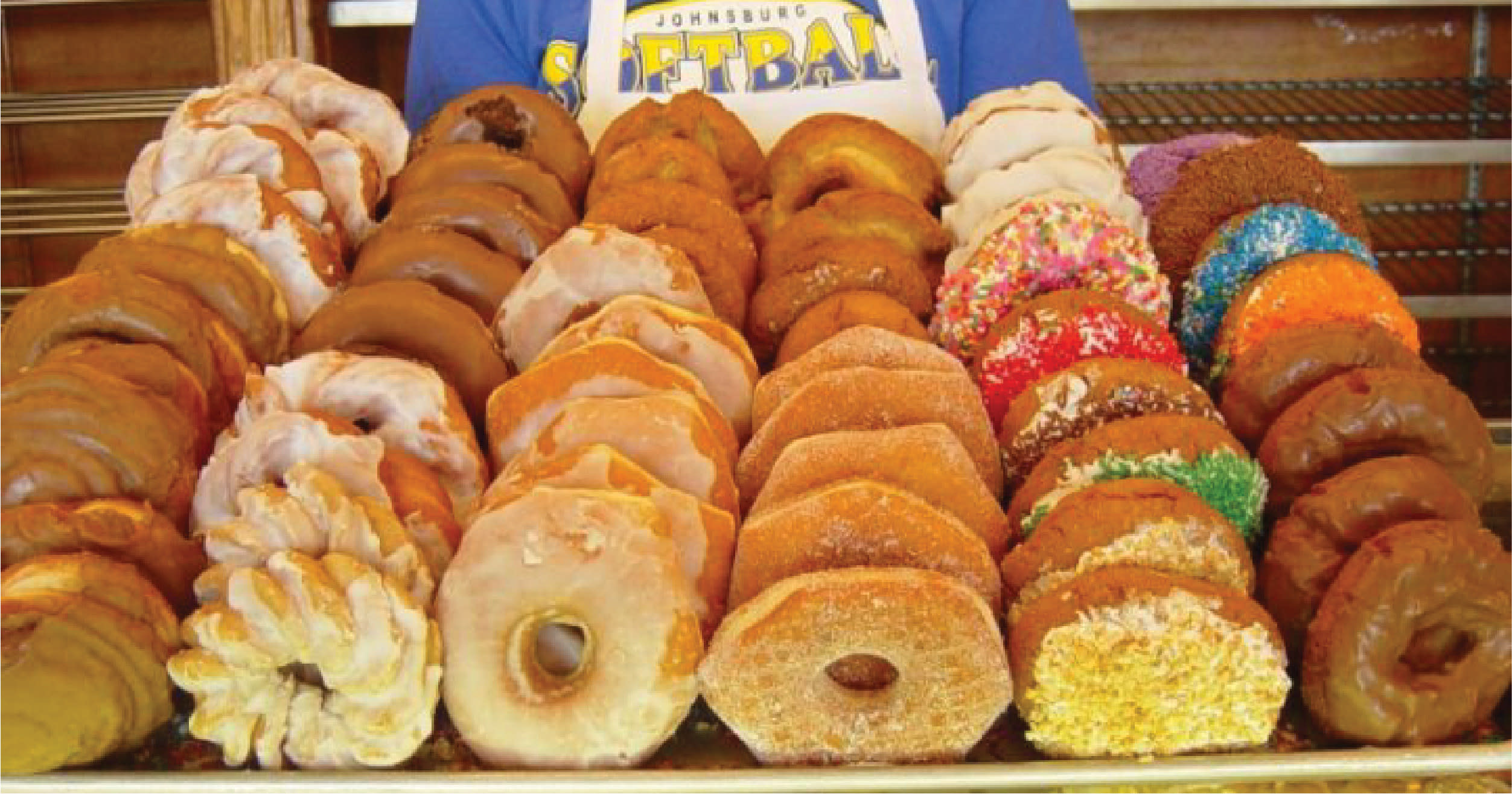 Riverside Bake Shop | McHenry, IL
If you grew up in the McHenry area you know Riverside Bakery. Dating back to 1971 Riverside Bake Shop has been serving goodies like donuts, sweet rolls, cookies, cakes, and bread in Downtown McHenry. Take advantage of their daily specials like Wednesday's donut and small coffee for only $2.00.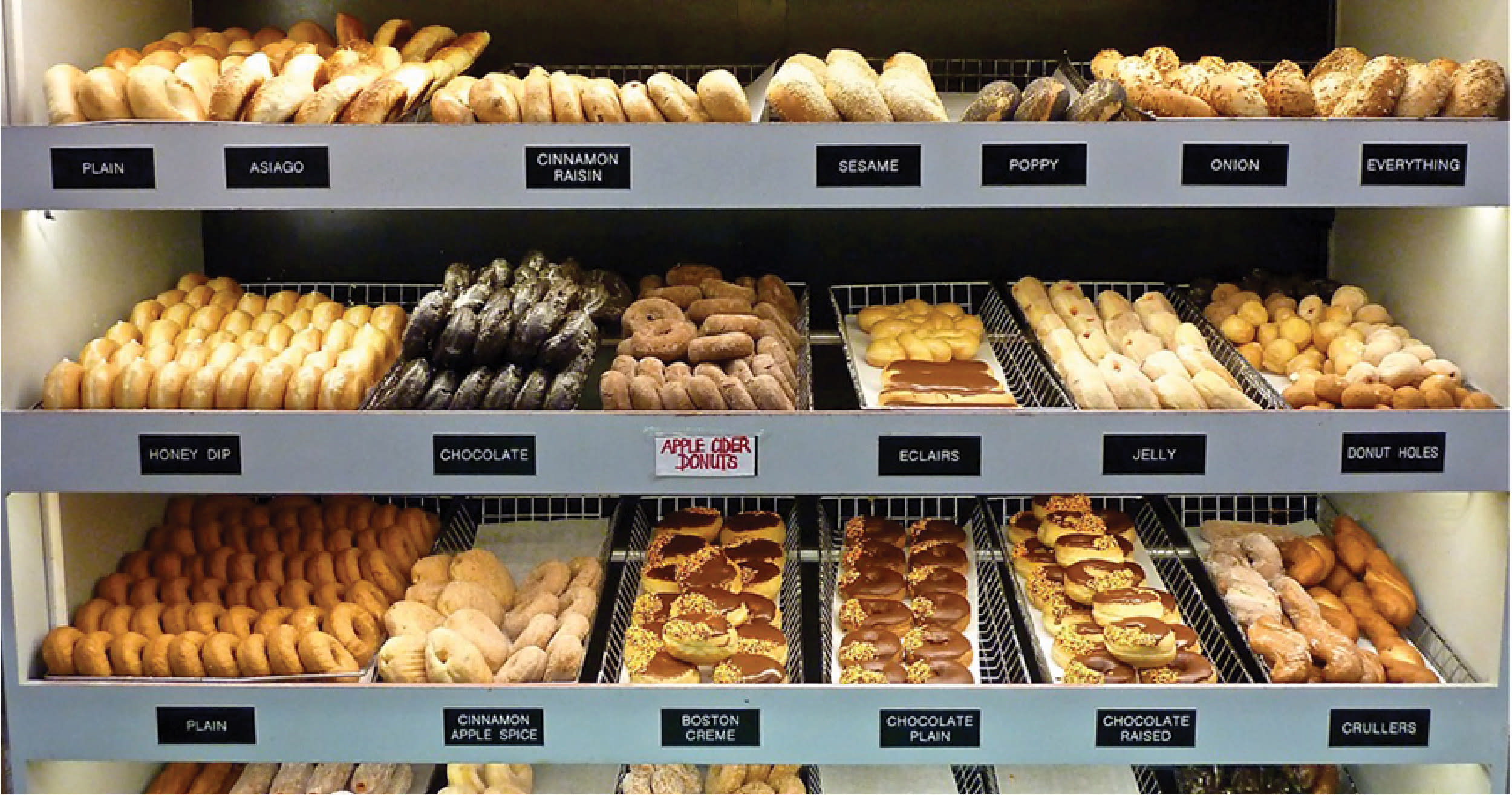 Country Donuts | Crystal Lake, IL
Since 1976 Country Donuts has served fresh donuts and good coffee to the Crystal Lake area. If you are looking for the classics this is the place to go. Yeast raised donuts, cake donuts, cinnamon rolls, muffins, and cookies all made right on site. Don't forget to grab a cup of locally roasted, freshly ground coffee.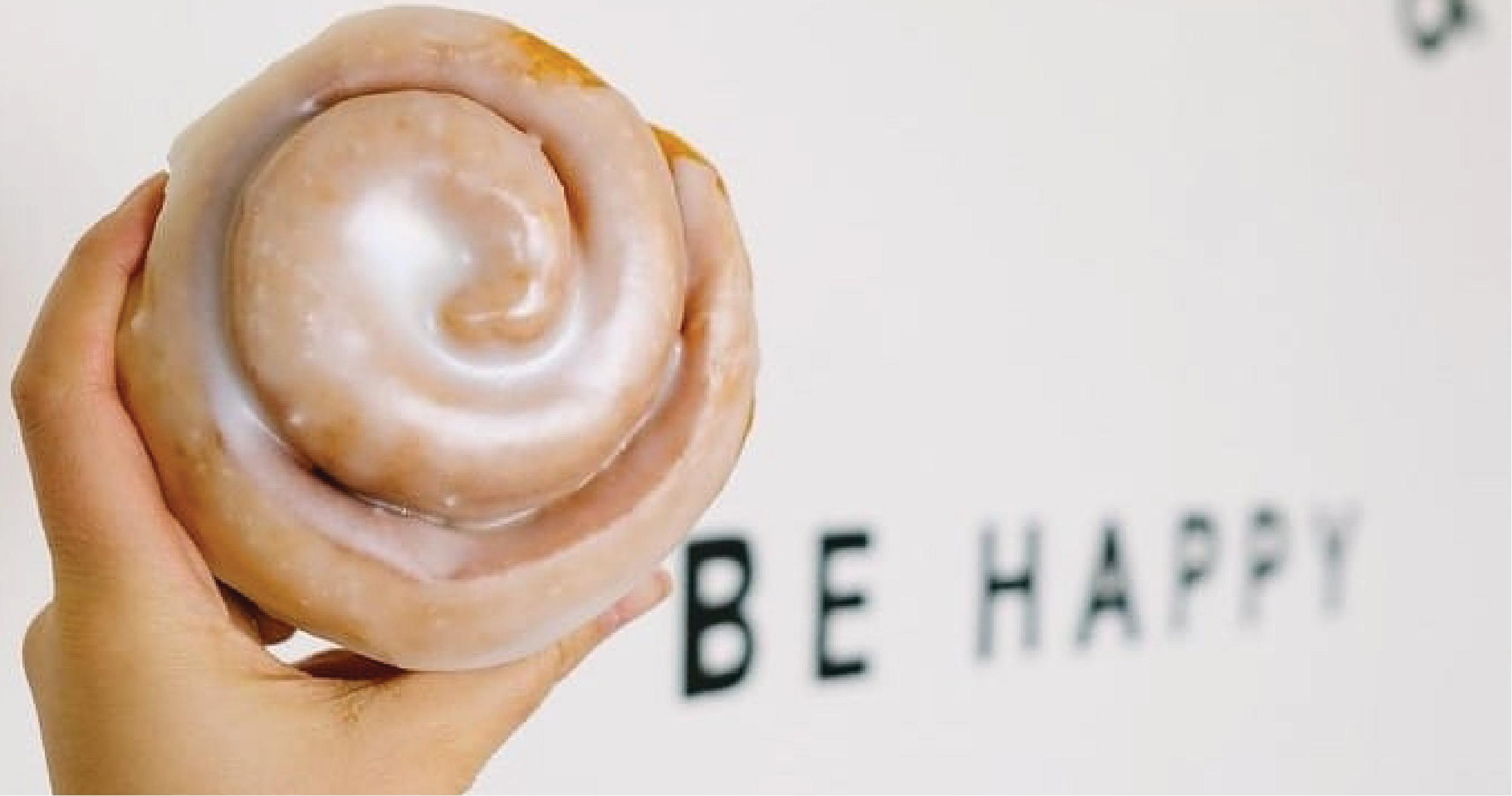 Roll N' Donuts | Algonquin, IL
Now this donut shop will surprise you. Not only do they have all of your classics but Roll N' Donuts also likes to throw in a few flavors that are outside the ordinary. Ever had an Ube Donut? Ube is a purple yam originally from the Philippines. It isn't your regular yam though, it's sweeter than your average sweet potato and has a slightly nutty, vanilla taste. While you're there don't miss out on a variety of classic Vietnamese dishes like pho and bahn mi.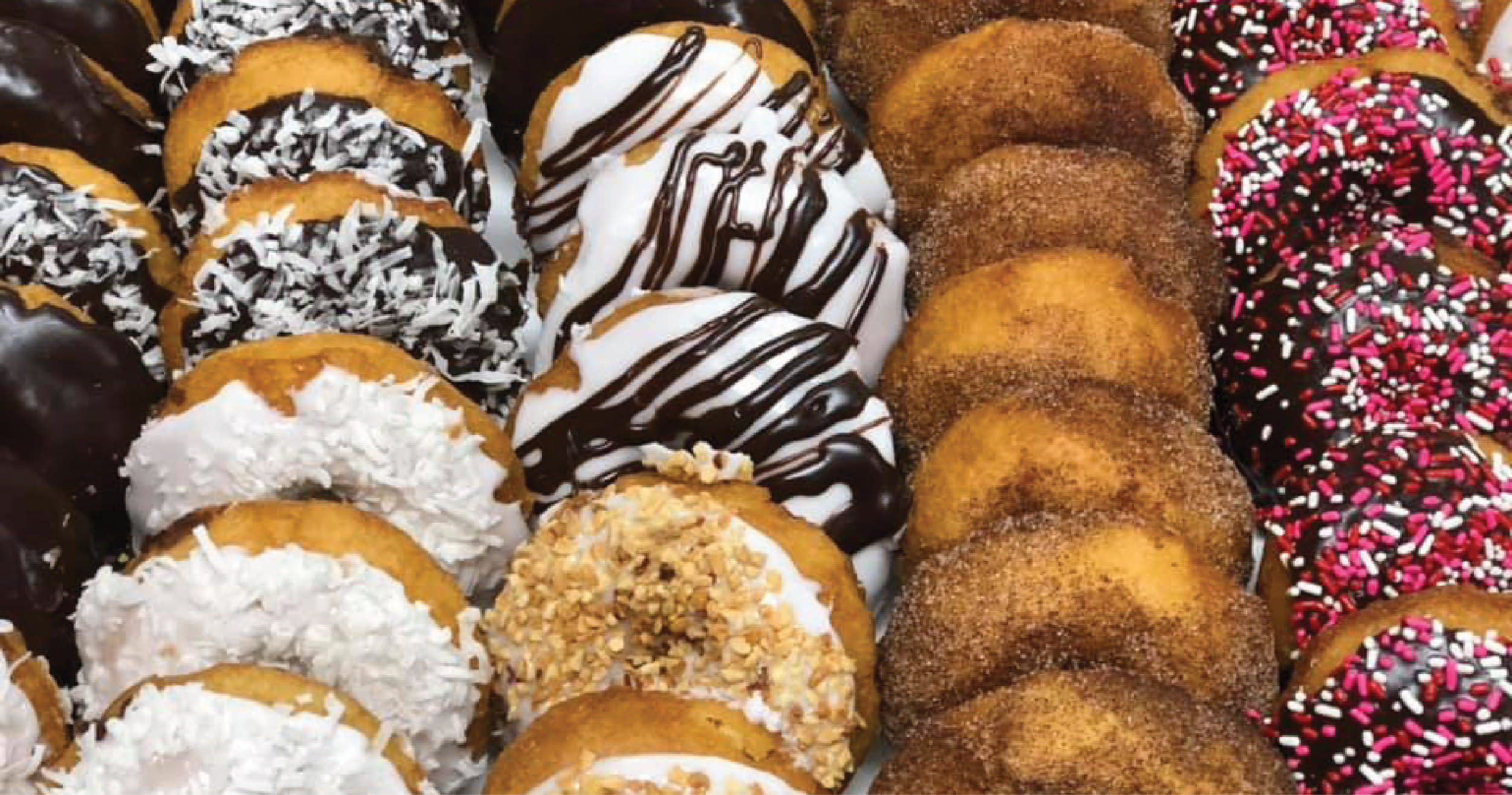 Hazel's Diner and Bakery | Hebron, IL
Hazel's Diner is a unique combination of comfort style farm food meets French patisserie. At Hazel's they are committed to a scratch made concept. They make their own bread, jams, spreads, donuts, cakes, pastries and so much more. Inspired by the owner's grandmother Hazel, everything is handmade with love.