McHenry County is home to the best fall family fun in the state! You'll never have to look far to find farmland fun – plan an afternoon at an apple farm, get lost in a corn maze or find the perfect produce at one of our u-pick produce farms. You won't find experiences like these in downtown Chicago.
---
Friday: 
Arrive & check in: We have some pretty amazing accommodations in McHenry County! Looking for a comfortable hotel with all the amenities? Stay at the Holiday Inn Crystal Lake! This hotel is a staple of the Crystal Lake community and recently underwent a renovation! With a full restaurant, bar, pool, workout facilities and brand-new rooms you will be staying in style!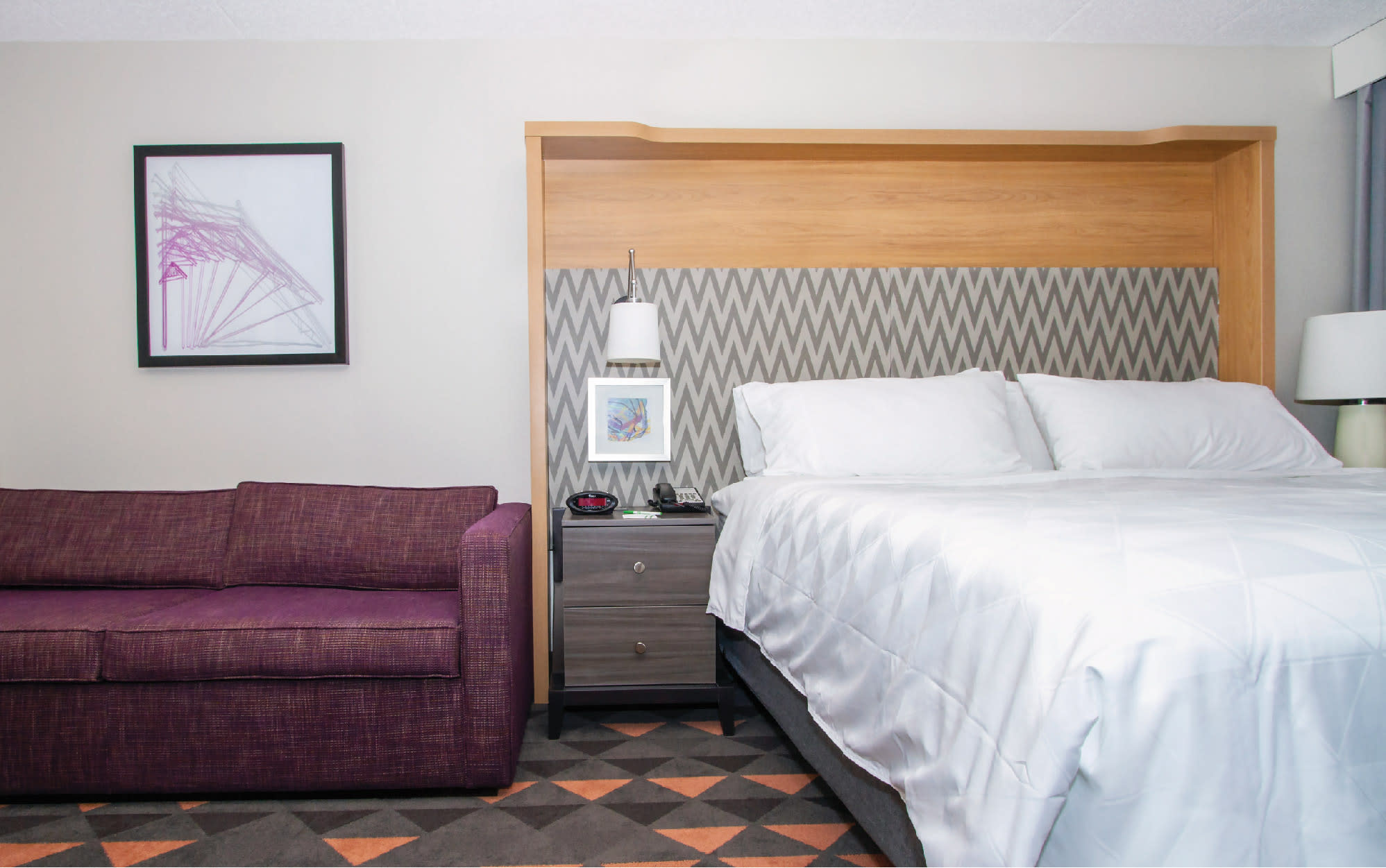 Photo by: K-Adams Foto
Grab a bite to eat: You've been on the road and it's time to kick back and relax! The best way to do that is to visit Crystal Lake Brewing. Grab an ice-cold beach blonde and enjoy a meal from a variety of food trucks. Every Friday they feature a different food truck ranging from pizza, to pasta, to tacos or grilled cheese. The kids can enjoy a wide array of board games, it can be the perfect family night out!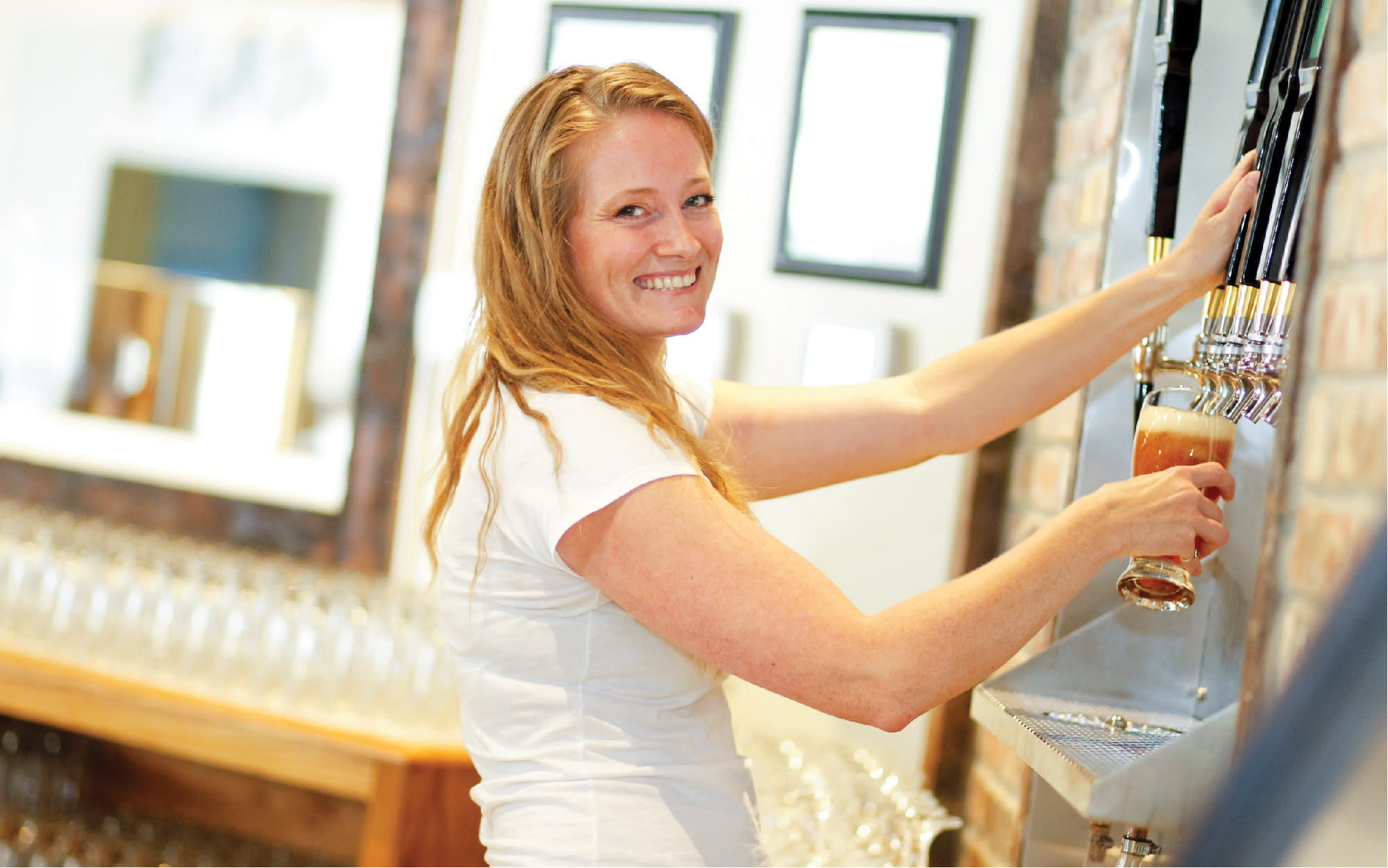 Insider tip: Make sure to save room for dessert. It's not a night out if you don't stop for ice cream. On your way back to the hotel make a pit stop at Julie Ann's Frozen Custard. Their hand made frozen custard is what dreams are made of. You can't go wrong with any of their menu items, but we suggest the peanut butter puppy chow! 
---
Saturday: 
Wake up bright and early after a fantastic night's rest so everyone can experience all of the adventure that is ahead of them today! 
Breakfast: First stop, BREAKFAST! Everyone needs some fuel to make it through this full day of fall fun. Papa G's has been part of Huntley's community for almost 20 years. That means they know how to make breakfast. Give their "Best" in the Midwest Biscuit & Gravy platter a try, or maybe something sweet is more up your alley like pancakes, or crepes. Either way you'll be ready to take on the day after your meal.
Stop one: Get your trip started on the right track! Visit the Illinois Railway Museum and feel the rumble of a 1918 steam locomotive or see a shiny and sleek Zephyr roll through the country side or hop aboard a mid-century streetcar. Spend a few hours seeing the education, restoration and preservation efforts of this museum in motion. Different trains run on different days, so check the website to line up your visit so you can ride a steam train, electric streetcar, diesel train or trolley bus.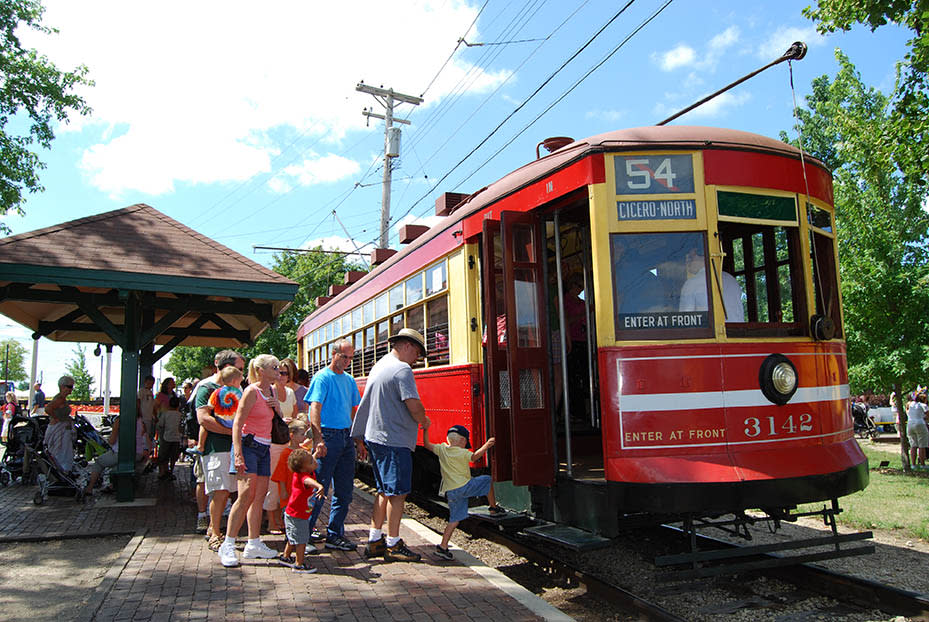 Stop two: Every year thousands of families grow their family traditions at Royal Oak Farm Orchard. This fall you can begin your own tradition during your visit. Grab lunch at the Country Kitchen and give their world-famous Chicken Pot Pie a try. Then check out the country's first apple tree maze, Amaze 'N Apples. Wander through 1 ½ miles of walking trails while picking from nine different varieties of apples. When you find your way out, stop by the bakery for fresh apple cider doughnuts, handmade pies, and beautiful fall décor.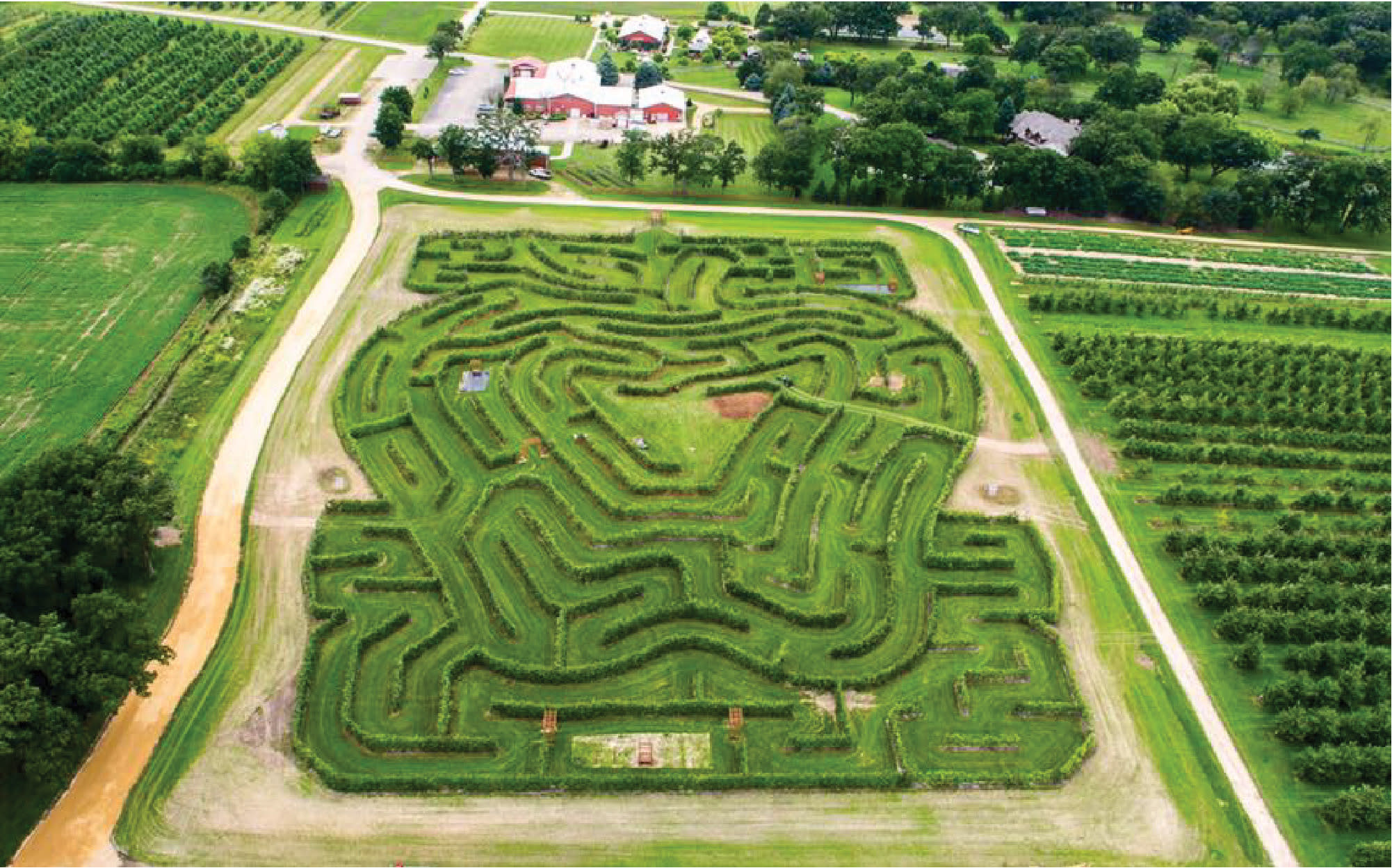 Dinner: On your way to stop number 3 grab dinner at the Richmond BratHaus. Offering a menu that lives up to their signature tagline of 'Brats, Burgers & Bier', Richmond BratHaus offers classics such as the schnitzel sandwich and bavarianwurst but also unique twists like the Carolinawurst. A smoked bacon, jalapeno cheddar brat topped with slow roasted pulled pork, hausmade cherry chipotle BBQ sauce and coleslaw. Burgers are offered as a single, double or triple patty and come classic or with a variety of toppings. The BratHaus also offers 20 rotating bier taps of the best craft selection as well as German classics like HofBrau. 
Stop three: End your day in the most epic way. Richardson Adventure Farm is home to the "World's Largest" Corn Maze. We promise they've never lost anyone … yet. This is your farm for big adventure. Think old-fashioned farm with a hip new twist. Big kids, little kids, wannabe kids – there are activities to keep the young and old entertained. You can even book a private campfire area for your family! This year's maze theme celebrates the 50thanniversary of man walking on the moon!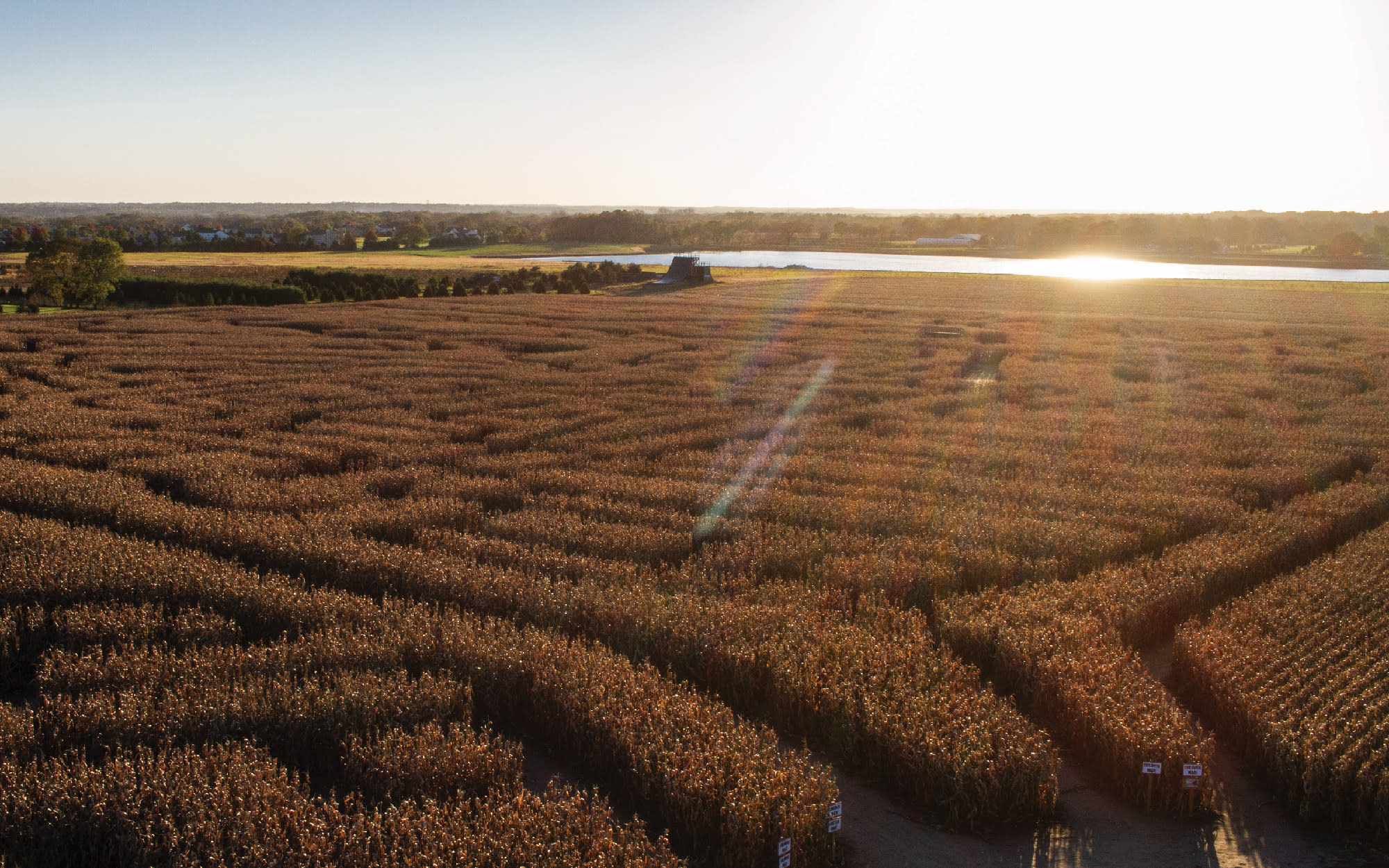 Photo by: K-Adams Foto
---
Sunday:
This is the last day of your fall family getaway. Sleep in after your fun filled day yesterday, just make time to check out of your hotel and pack up your belongings. 
Breakfast: Looking for a great place to enjoy a meal with family in a lovely environment? Then Café 31 North is the place! Enjoy classic breakfast favorites with a twist. Don't miss the bacon infused pancakes, quinoa benedict and corned beef hash.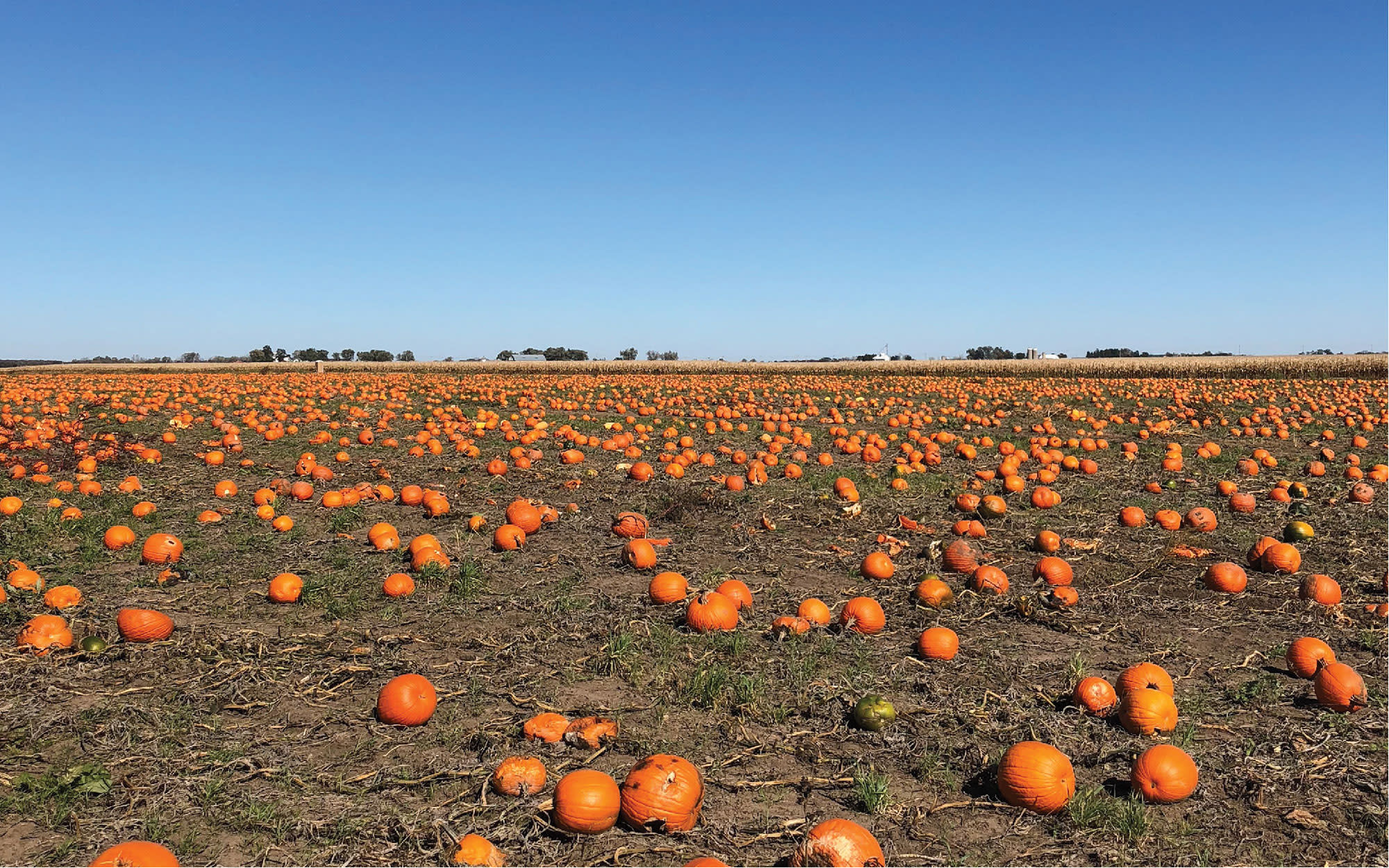 Stop One: Want to visit the farm all of the locals go to? Then don't miss your last stop of this fun filled fall weekend, Von Bergen's Country Market is where you'll find a farm store that goes beyond the usual. The Von Bergen's farm has been in existence since 1965 and currently grows a variety of fresh produce available for purchase. The bi-colored sweet corn is picked every morning for maximum freshness. This is also the perfect place to find the perfect pumpkin to take home with you. Don't miss a picture at the famous big red Von Bergen's chair before you go!
We hope you've enjoyed the inside scoop on how to take advantage of fall in McHenry County! These are ust a few of the fabulous farm experiences you can have this fall. Click to our farm page to see all of our pumpkin patches, apple orchards, corn mazes and more! When planning your trip make sure to visit the events calendar to see what other fun festivities are happening while you visit. We are here to help plan the perfect trip so contact Visit McHenry County with any and all questions!