McHenry County is the perfect destination for nature lovers and craft beer enthusiasts alike. There's no better way to enjoy the beauty of the area than with some of the best outdoor activities and craft breweries in the county. Whether you're a local or a visitor, this list will get you started on exploring McHenry County's natural beauty and unique craft breweries.

Discover the natural wonders of Rush Creek Conservation Area, boasting diverse ecosystems and recreational activities. From serene fishing ponds to scenic horseback riding trails, there's something for everyone. After immersing yourself in nature, head to Rush Creek Distilling—a local gem producing authentic craft spirits. Uncover their passion for quality and community. Step outside your comfort zone and embark on a thrilling journey today.

Start your day at Moraine Hills State Park, a recreational paradise boasting wetlands, lakes, and diverse habitats. Hike, bike, fish, or birdwatch along the ten-plus miles of scenic trails. Don't miss the picturesque Lake Defiance, a glacial lake teeming with wildlife. Afterward, quench your thirst at McHenry Brewing Company, a friendly neighborhood brewery with a rich history. Established in 2017, this brewery pays homage to the original McHenry Brewing Company, housed in a historic building at the corner of Pearl and Green Streets. Step into the taproom adorned with historical decor, and savor their craft beers or select guest brews.

Discover the natural beauty and recreational activities of Emricson Park in Woodstock, IL. With its paved walking trail, play structures, sand volleyball court, and baseball diamond, there's something for everyone. Enjoy a picnic at one of the many tables or pavilions, and don't forget to cool off at Woodstock Water Works aquatic center. Accessible parking is available off Kishwaukee Road.
Indulge your taste buds at Holzlager Brewing Company, where the future of craft beer in Woodstock begins. Embodying a rich brewing heritage, Holzlager aims to captivate both casual consumers and craft beer aficionados alike. This brewing vision revives Woodstock's beer legacy, dating back to the closure of Woodstock Brewing and Bottling Company in 1902. Join us in raising a glass to a new chapter of beer excellence in Woodstock. Cheers!
Embark on a captivating adventure at Kishwaukee Headwaters, an enchanting wetland, sedge meadow, and savanna complex. This hidden gem is where the Kishwaukee River begins its majestic journey. Immerse yourself in nature along the mowed path and boardwalk, and find solace in the picnic shelter.
For beer enthusiasts and food lovers, Kishwaukee Brewing is the ultimate destination. Indulge in a diverse selection of meticulously crafted, fresh-brewed beers. Accompanying the brews is an ever-changing, delectable menu of local food-truck delights. Our splendid new building harmoniously blends a beer hall and beer garden, creating a welcoming space for families, friends, and neighbors to unwind and enjoy our exceptional brews.
Veteran Acres Park is a hidden gem within Crystal Lake, IL, offering a wide range of outdoor activities. From the Crystal Lake Park District Nature Center to athletic fields and recreational areas, the park has something for everyone. Enjoy picnic shelters, playgrounds, tennis and basketball courts, softball and baseball fields, sled hills, and even a splash pad. Nature enthusiasts can wander through the park's walking paths, boardwalk, and fishing pier, or explore the scenic trails of Sterne's Woods and Wingate Prairie. Don't miss the Prairie Trail, which winds its way through Veteran Acres.
When it's time to quench your thirst, head to Crystal Lake Brewing (CLB), one of Northern Illinois' premier local breweries. CLB is dedicated to creating approachable yet distinctive craft beers. They prioritize using fresh ingredients sourced locally, supporting the sustainable economy. From traditional recipes to specialized brews like their German Lager, CLB's commitment to quality shines through. Led by award-winning brewmaster Ryan Clooney, CLB offers a selection of world-class beers that are easy to drink and impossible to forget.

Cary Lake at Rotary Park offers a year-round adventure with 3 miles of scenic walking/biking trails, a serene kayak launch, and a fishing pier to enjoy the great outdoors. To cap off your day, head to Cary Ale House & Brewing Company, rooted in Cary's rich history since the 1890s. Experience world-class, handcrafted beer, locally sourced gastro-pub food, and a friendly, community-focused atmosphere. Embrace the culture of beer and entertainment, making every visit exceptional.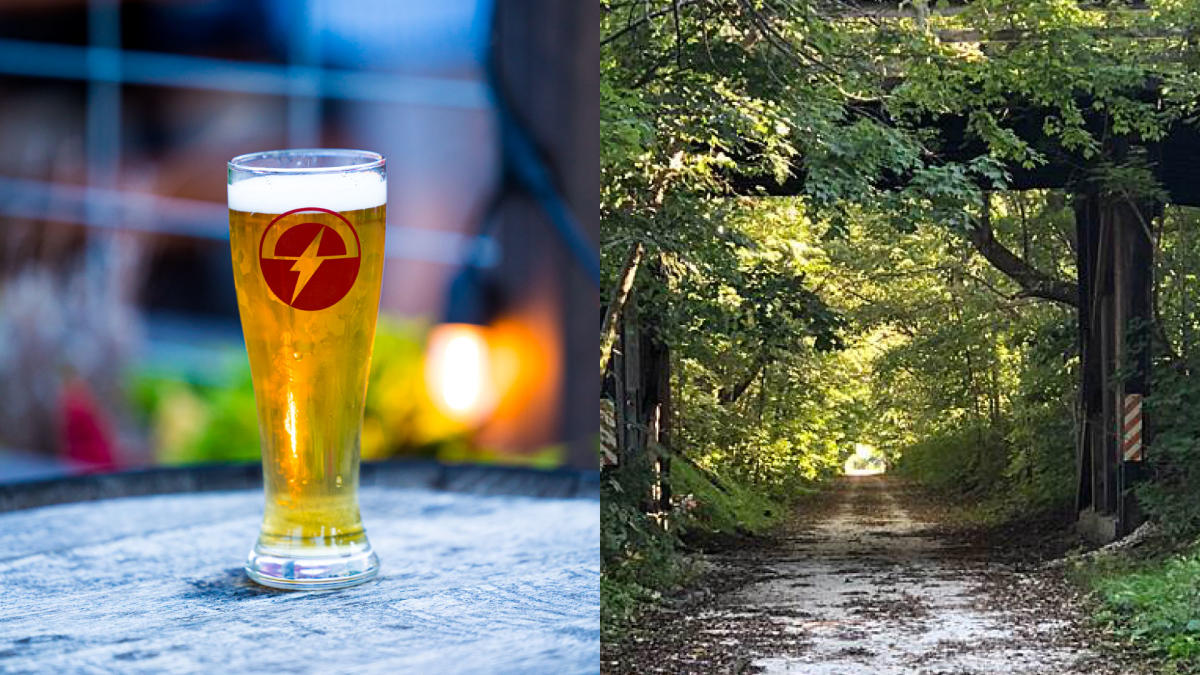 Discover the breathtaking beauty of The Prairie Trail, a scenic pathway connecting eight McHenry County communities. From the southern Kane County border to the Wisconsin State Line, this paved trail offers a safe and convenient travel option from sunrise to sunset. Begin your adventure in Algonquin, where the trail starts.
After immersing yourself in nature, indulge in the rich history and flavors of Algonquin at Scorched Earth Brewing. The brewery's name reflects the region's past, where prairie fires shaped the landscape. Embracing this legacy, Scorched Earth crafts a diverse portfolio of fresh and creative beers. Experience the essence of Algonquin's culture through each sip, honoring the land's resilience and growth.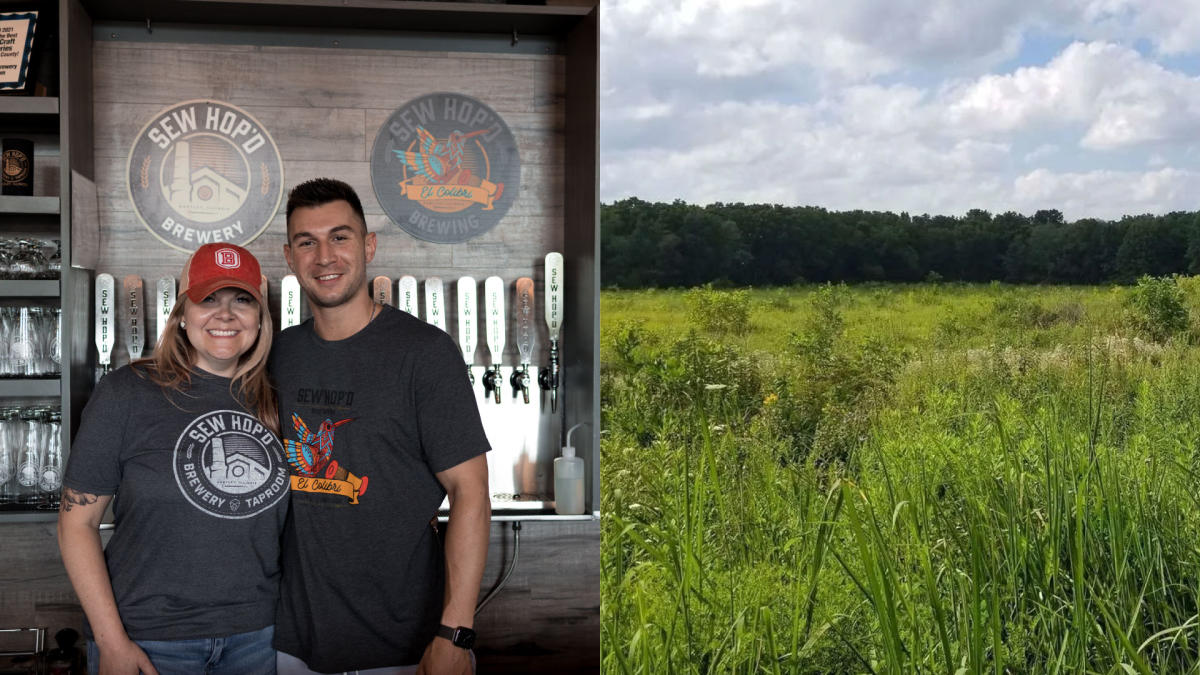 Discover the captivating story behind Sew Hop'd Brewery in Huntley, IL, nestled in the historic confines of an old dairy production facility. Sharing its space with Union Special, a renowned industrial sewing machine manufacturer, Sew Hop'd Brewery embodies the resilience of vintage American craftsmanship and the creativity of modern craft beer producers.
Meanwhile, Pleasant Valley Conservation Area offers an awe-inspiring experience spanning 2,080 acres. Uncover its diverse natural wonders, including an immaculate oak savanna, pristine wetlands untouched by plowing, a grade 'A' stream, and a breathtaking prairie ecosystem. Prepare to be enchanted by the remarkable beauty and abundant biodiversity that makes this site a true gem in the county.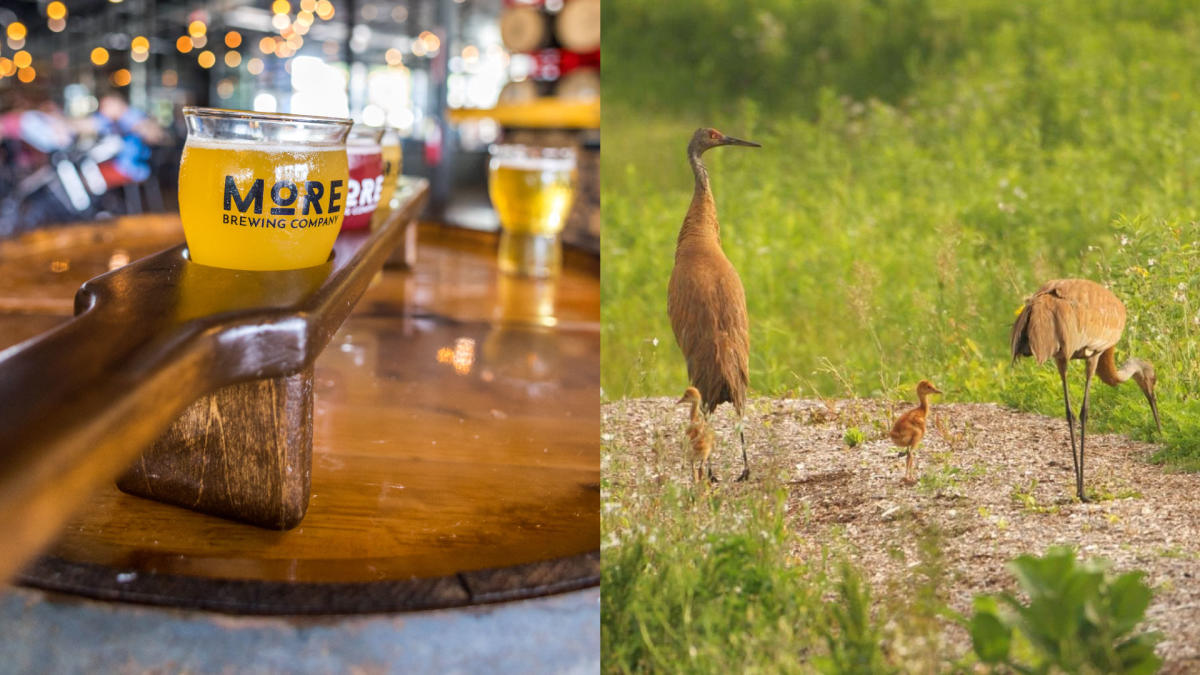 Discover the enchanting Exner Marsh Conservation Area, where a diverse array of bird species call home. Immerse yourself in the breathtaking beauty of the emergent shallow water marsh and its picturesque shallow ponds. Embark on the 1.3 mile trail, capturing scenic views that showcase the thriving wetland community.
Unleash your taste buds at More Brewing Company, an esteemed craft brewery with branches in Huntley, Bartlett, and Villa Park, Illinois. Indulge in their extensive range of meticulously crafted beer styles, offering a delightful experience for every beer enthusiast. Cheers to an unforgettable adventure that combines nature's wonders and exceptional brews.
---
McHenry County is a great destination for nature lovers and craft beer enthusiasts. By combining hiking trails with nearby breweries, visitors can experience the best of both worlds. Whether you prefer a leisurely stroll or an intense hike, there is a trail for everyone in McHenry County.