The holidays come to life in November and December in McHenry County. Visit The Raue Center for the Arts or  The Woodstock Opera House for a show that will excite the senses and get everyone in the holiday spirit!
Get the whole family into the Christmas Spirit at the Woodstock Opera House! Join Ebenezer Scrooge as he journeys through the Christmases of Past, Present and Future with his Ghostly Guides. Our production - with enchanting children, colorful costumes, clever special effects and merry Christmas carols - transports you to 1843 London. Capture the spirit of the holiday season with this classic Dickens tale.
Broadway and Emmy Award-winning actress Jane Lynch and her posse are back for a comically kitsch throwback to the old WWII USO canteen and 1960's Christmas specials of yore. Lynch is joined by fellow comedic actress Kate Flannery ("The Office") and the oh-so-dapper "Glee" vocal arranger, Tim Davis. Together they navigate in and out of tight three-part harmonies, backed by the Tony Guerrero Quintet, whose leader penned the original tunes, including the comedic "Sentimental Christmas" and the more elegant "Winter's Never Cold (When You're Around)". Covers include "We Three Kings" and an especially jaunty "Up on the Housetop." The show celebrates the album of the same name, with swingin' arrangements of Christmas classics and originals. 

Enjoy the magic of the holiday season as the Judith Svalander Dance Theater transforms the Woodstock Opera House stage into a realm of fantasy. Experience Clara's magical and enchanting journey as Tchaikovsky's world-renowned music is brought to life through the talent and grace of Svalander's ballet company.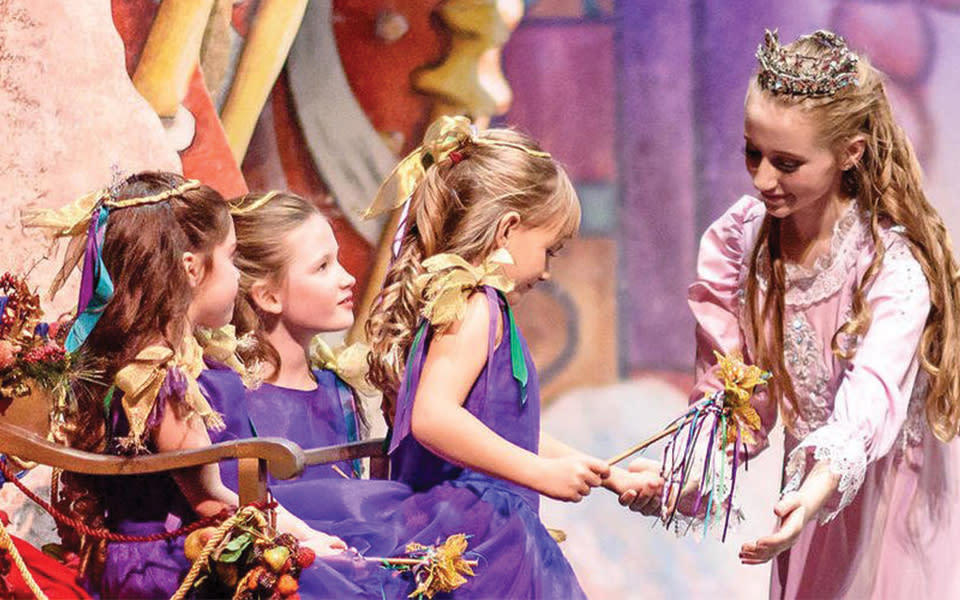 The Northwest Indiana Symphony Orchestra returns to Raue Center for the Arts for a beloved holiday tradition. The spirit of the season comes alive in this festive Holiday Pops Concert. NISO celebrates the spirit of the season with beautiful orchestral renditions of traditional holiday favorites and new sounds in this beloved holiday tradition.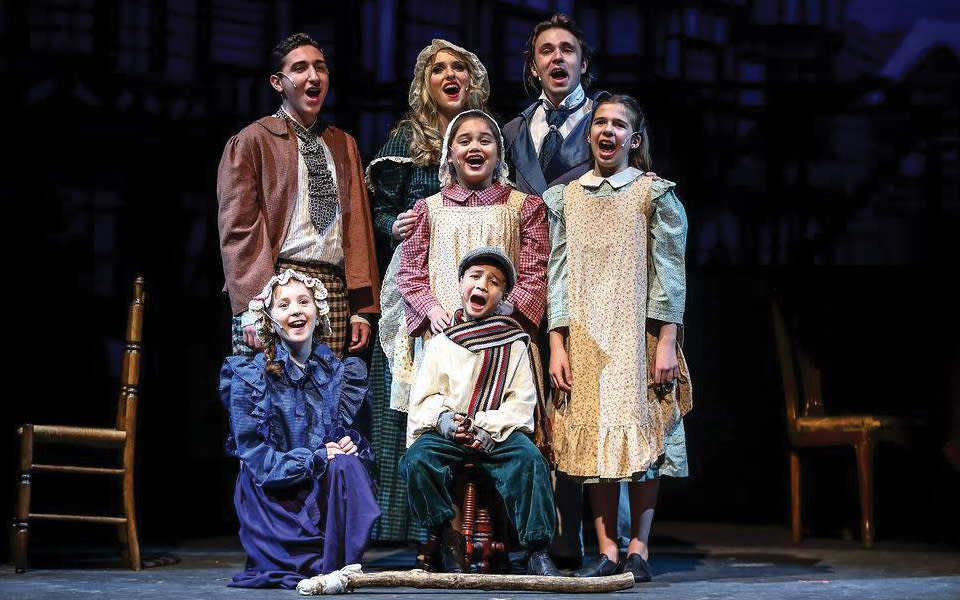 December 21 - 29 - A Christmas Carol - A Holiday Pantomime
Raue Center for the Arts | Crystal Lake
Start a new tradition this December! Join Raue Center For The Arts and Sage Studio this holiday season for a very special production of "A Christmas Carol: Panto Edition." Join Ebenezer Scrooge, Bob Cratchit, and Tiny Tim in this interactive, fun, family-friendly, participatory show! Experience the classic and heartwarming story in a way you never have before! 
Explore the holidays in McHenry County through a variety of events. Click HERE for a full list of upcoming events.