We've been "All In for Illinois" during the pandemic, but now that we're in Phase 4, we're ready to enjoy our state safely. Check-in every Tuesday for an Illinois Road Trip Round-Up on themed topics showcasing eighteen destinations across Illinois. This week, we're touring some of the state's best fish sandwiches! So pack up the family, bring your masks, and get ready for a road trip!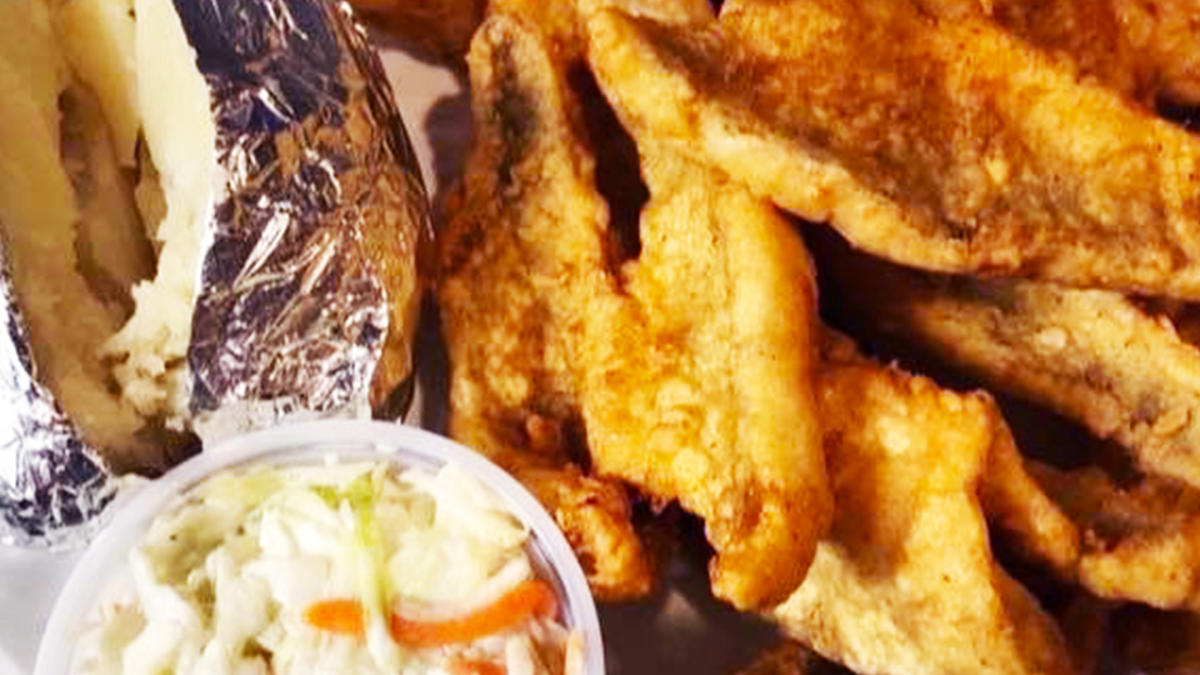 You can't be this close to Wisconsin and not get down on a Friday night Fish Fry! When German and Polish Catholic immigrants settled in Milwaukee in the 1860's they began what is now known as the "Fish Fry" Fridays during Lent caught from Lake Michigan. This tradition lives on today and has creeped over the border and has become a well-loved Friday night tradition. In McHenry County you can find a Fish Fry at almost every restaurant, so we've narrowed it down to the top three. Coming up first is Tracks in Cary. These guys not only serve up one of the best fish fries around, but they have an excellent beer selection, and their burgers are out of this world. Next is the Rusty Nail Saloon in Ringwood. This restaurant has become so popular they've expanded their restaurant multiple times. If you prefer some riverside dining, you'll want to try Kief's Reef for their Friday night Fish Fry!
---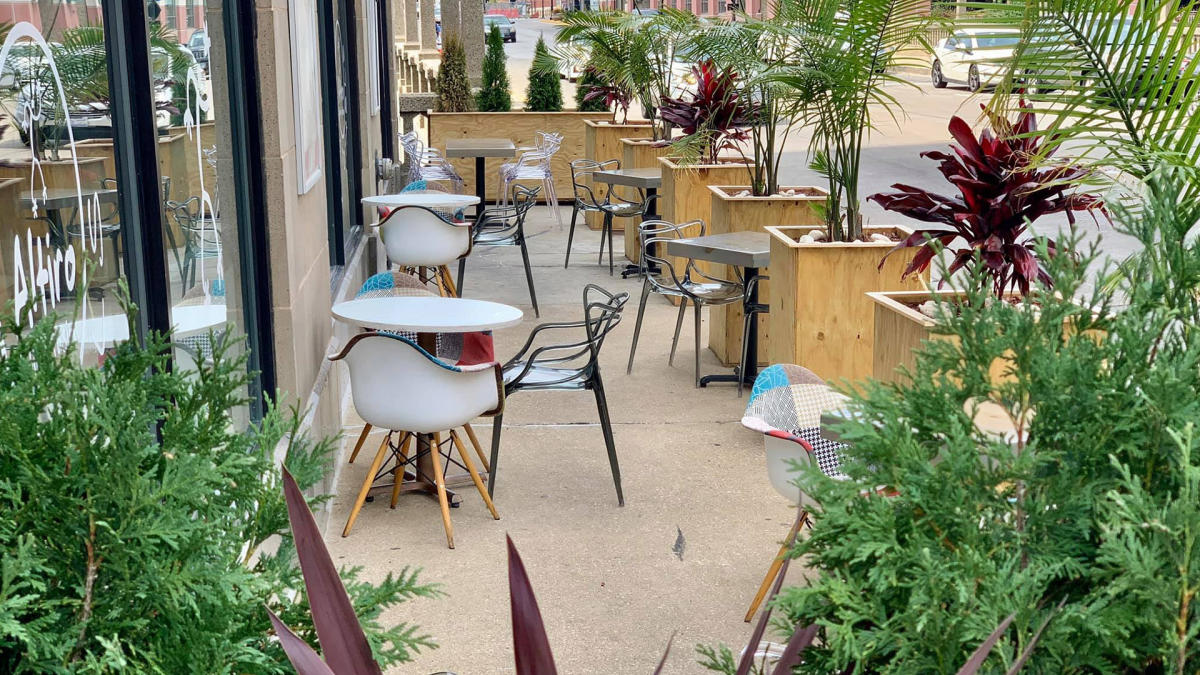 In the heart of downtown Aurora, the patio at Altiro Latin Fusion could be mistaken for a public garden, lush as it is with tropical fauna and a front-row seat to the meandering Fox River. Here you can browse the menu, a seafood lover's dream full of tantalizing tacos de pescado and flavorful tapas featuring all manner of mariscos. Local favorites include Tacos Al Salmonjillo, with grilled king salmon, grilled pineapple, tomato, cilantro, red onions and chipotle aioli, as well as the Al Raviole share plate with Basque seasoned jumbo shrimp, creamy serrano pesto, and red pepper in ravioli made from scratch in the kitchen. Pair your meal with potato wedges smothered in chipotle-avocado aioli and a sunny-side up egg, a seasonal guacamole trio, and debate the structural definition of a sandwich with your dining partner over drinks from Altiro's refreshing cocktail program, highlighting unique fruit and spirit combinations ranging from smoky and dry to sweet and sparkly. Plan your visit with the Aurora Area Go Guide, in print and online at enjoyaurora.com. 
---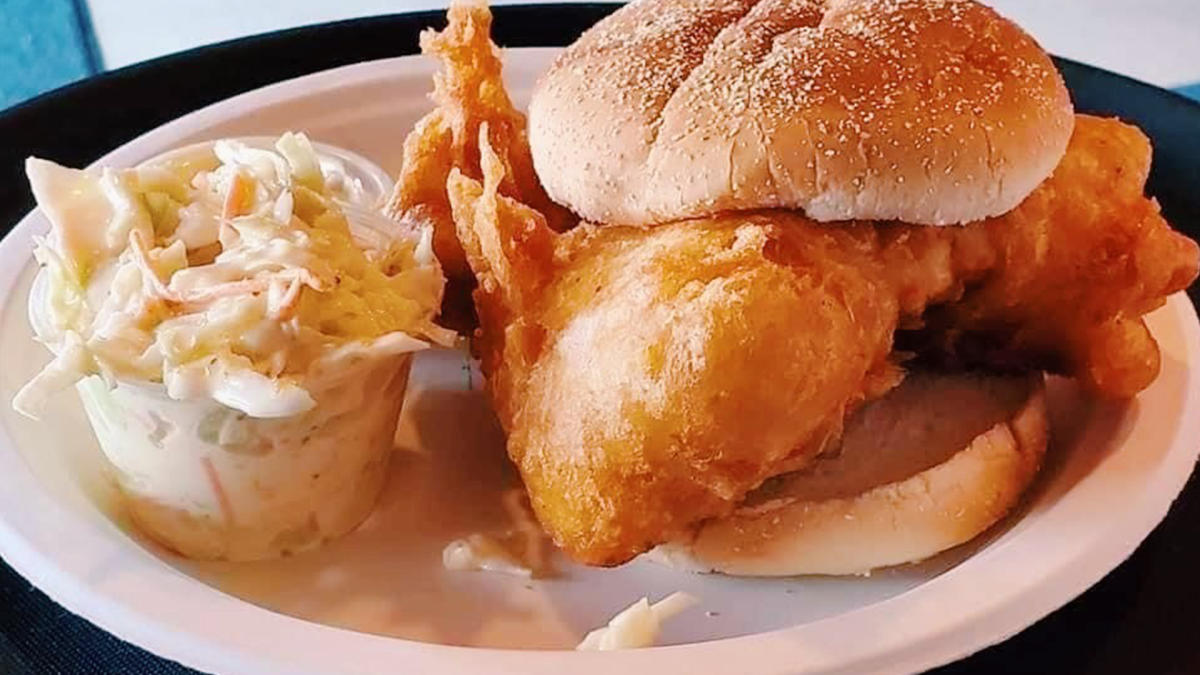 Visitors to the Bloomington-Normal area won't have a hard time finding a local restaurant with a delicious fish sandwich! Take a look at Lunker's Google Reviews and you will see just how great their signature fish sandwich is. Located in vibrant Uptown Normal, enjoy lunch or dinner on their patio with a cold drink and fresh fish sandwich. Schooners, a laid-back bar known for good times and good food, is also home to a popular fish sandwich. With a beer garden, frequent live music, and small-town charm, Schooner's is just what you need after a long day. Although not a fish sandwich, Destihl Restaurant's beer-battered fish and chips are highly recommended by locals. If you #VisitBN for the weekend, be sure to kick it off with a meal at Destihl for their Friday Fish Fry.
---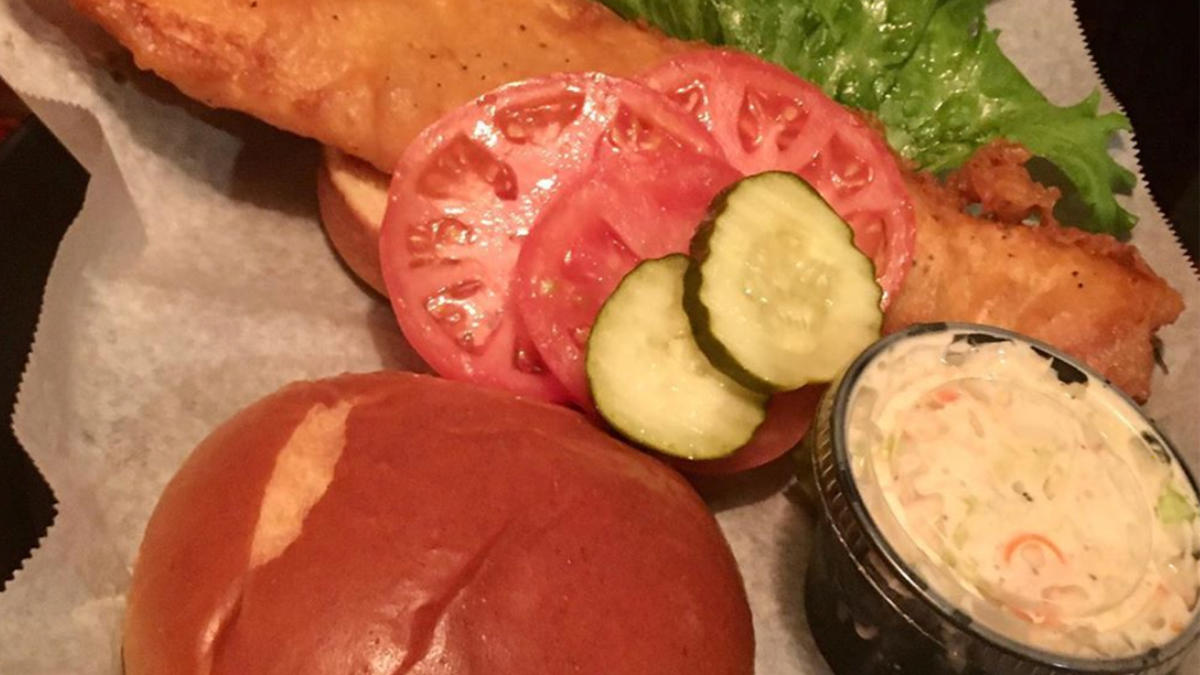 There are a few Outside of Ordinary options in the greater Champaign County area for fish that are well worth a trip! Firstly, Legends is a University of Illinois campus standby that has been serving up one of the best fish sandwiches in town for years. The award-winning alumni favorite fish sandwich is served throughout the year. Likewise, Watson's Shake and Rail might be best known for their chicken, but the Nashville Hot Fish sandwich is something you cannot miss out on. Pair it with some creamy coleslaw and you'll be planning your next trip before you even leave the table.
---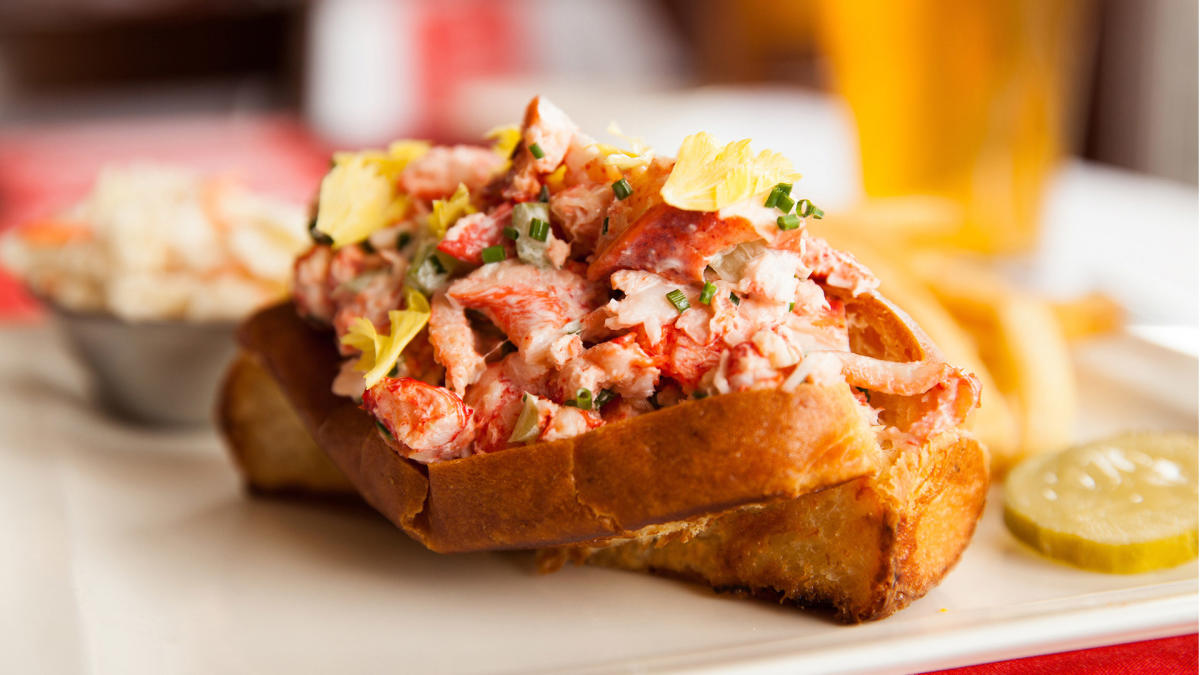 An exceptional fish sandwich is an excellent way to switch up your casual dining experience. Whether grilled or fried, fish sandwiches are full of amazing textures and flavors, and fortunately, the Chicago Northwest region has plenty of options! Peggy Kinnane's in Arlington Heights features a blackened salmon sandwich crusted with cajun seasonings. Be sure to order a drink to wash it down, because it is spicy! Not a fan of spicy food? Cooper's Hawk Winery, also in Arlington Heights, offers a crispy fish sandwich that will please your palate. Shaw's Crab House offers an award-winning New England lobster roll that is worth every penny. Served all day, with delicious sides and drink options. Fish fries are a standard staple in the Chicago Northwest region, and we recommend stopping by Tomczak's Tap in Wood Dale and the Village Tavern in Schaumburg for their Friday fish fries!
---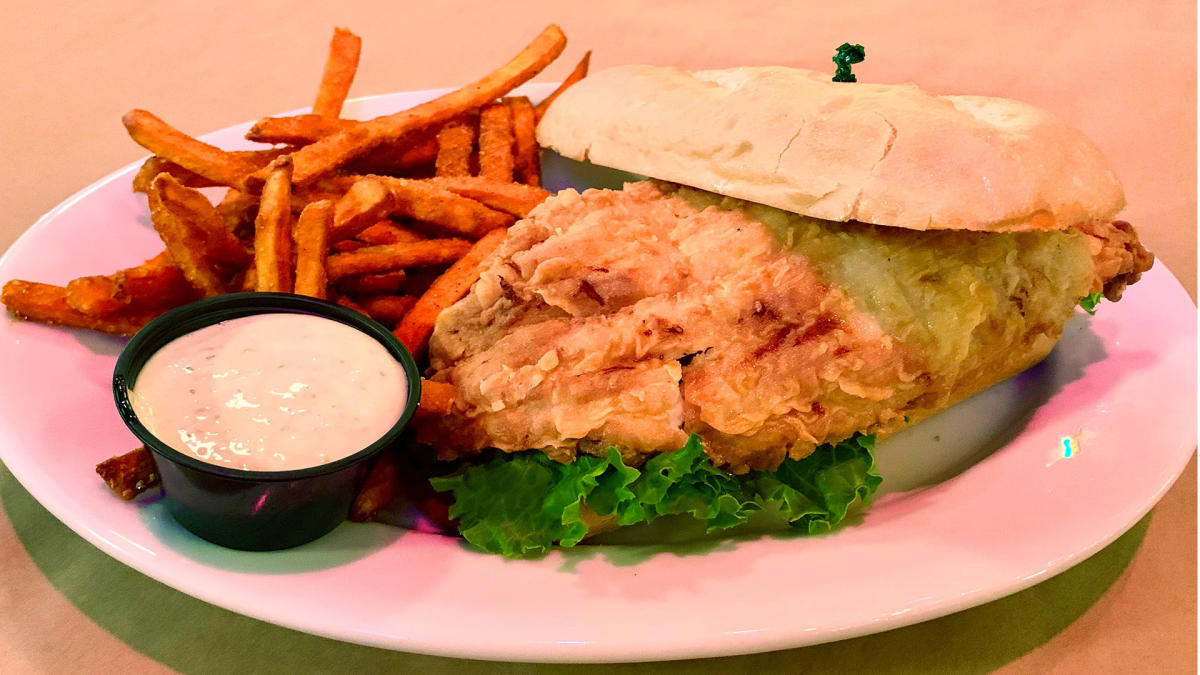 There are so many food options to choose from here in the Chicago Southland! If you're craving a crispy, crunchy fish sandwich, check out Flossmoor Station Restaurant & Brewery in Flossmoor. Order a fried or sautéed perch sandwich, served on a brioche bun. Sandwiches are served with a side of Flossmoor Station's delicious Cilantro Zephyr Golden Lager tartar sauce. Or try a beer-battered catfish po boy, the perfect pairing for one of Flossmoor Station's award-winning brews! At Chuck's Southern Comforts Café in Burbank, you can choose between a fried shrimp or fried catfish po boy, both served with red pepper mayo, lettuce, and tomato on French bread. Don't just limit yourself to fish sandwiches! Be sure to check out all of the mouthwatering meal options here in the Chicago Southland and share your foodie journeys with us on social media using #VisitSouthland.
---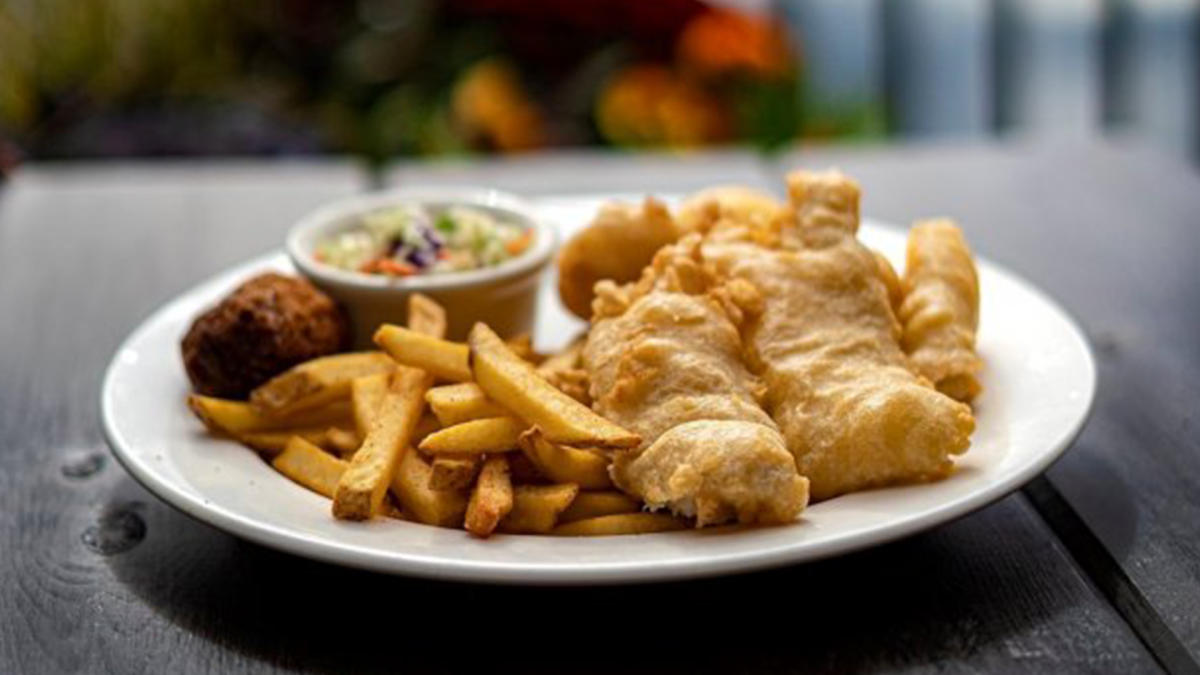 If you're looking for some good fish, you'll definitely want to stop by the Elgin area. Early this year we saw how popular Friday Fish Fry dinners were and we decided to reach out to our residents to see which place was the best. So if you're looking for a good place for a fish sandwich we have the perfect list of options! Check out our blog 5 Best Local Places for a Fish Fry. Where restaurants like Hoppe's Tavern, Our Place, and The Chunky Dog ranked! If you choose to stop by any of those locations you're sure to be pleased-just take it from us, take it from the locals! For a full list of restaurants in the Elgin area, visit our website!
---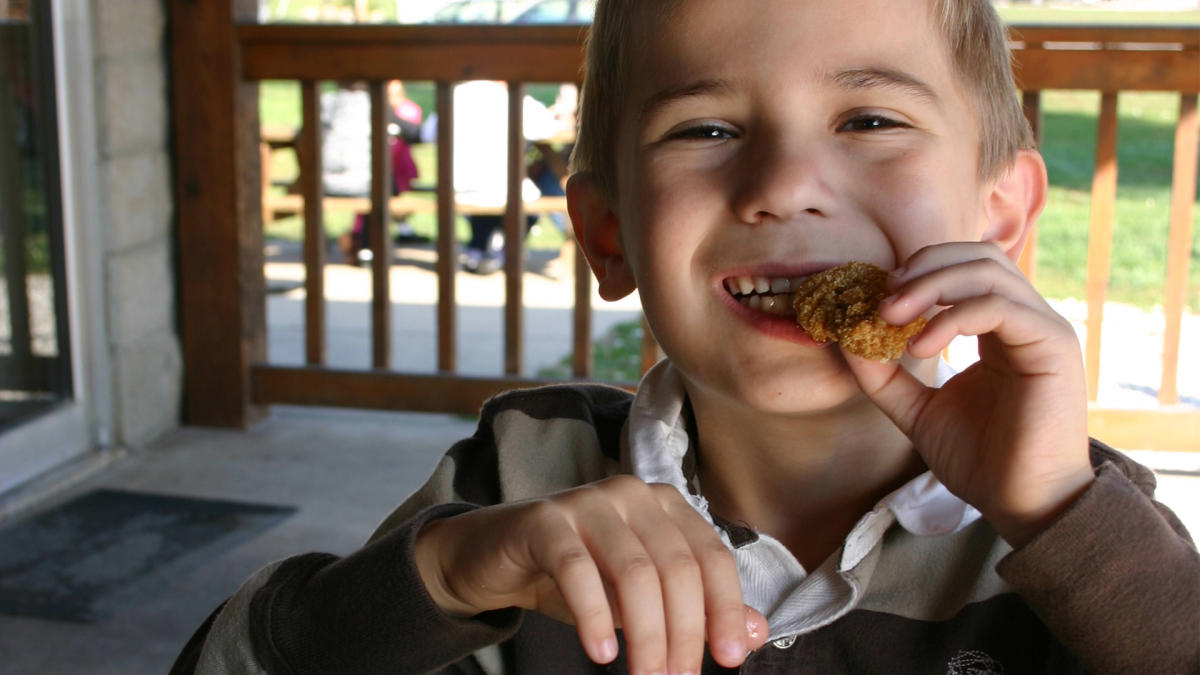 Did someone say 'fish sandwich'? There's nothing like a hot fish sandwich and a cold drink to cap off a summer or fall road trip adventure. And what's better than pairing your fish sandwich with captivating views of the mighty Mississippi River? Take a bite of a freshly fried, tender, and tasty catfish fillet or scored buffalo sandwich from Beasley Fish Stand in Grafton located a stone's throw from the confluence of the Illinois and Mississippi rivers. Fish are caught fresh daily from the surrounding rivers for the highly popular sandwiches. Nearby, O'Jan's Fish Stand in Grafton also boasts fresh fish sandwiches. Make sure to bring along a cooler and take home a pound or two of fresh fish available at both locations.
---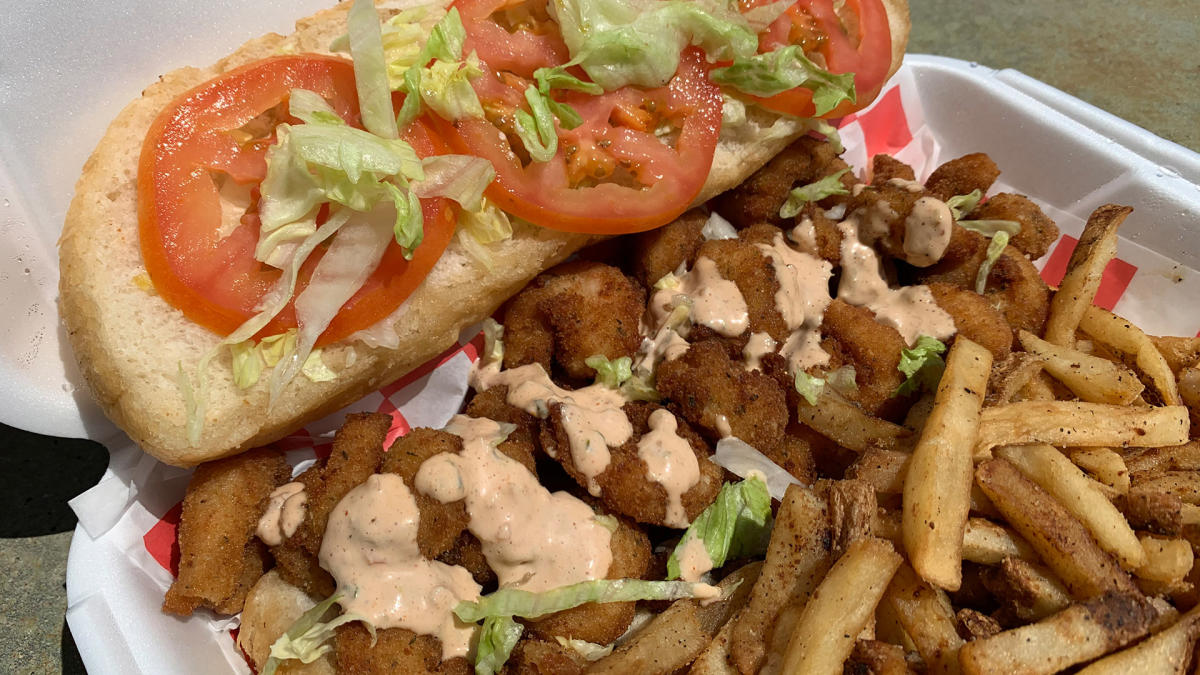 There are quite a few places in ILLINOISouth to get a good fish sandwich, but if you are EXTREMELY hungry – nobody has a bigger sandwich than Lotawata Creek in Fairview Heights. Their Po Boy is over a foot long and comes with nearly a pound of French fries. You can choose shrimp or catfish to go inside your Po Boy, and it will be LOADED. The shrimp sandwich comes with close to 30 pieces of shrimp; along with lettuce, tomatoes, and house-made remoulade sauce. As if that wasn't enough food, it also comes with Lotawata's famous roll and butter! If you're traveling along Interstate 64 going to or from St. Louis – Lotawata Creek will certainly take care of your appetite!
---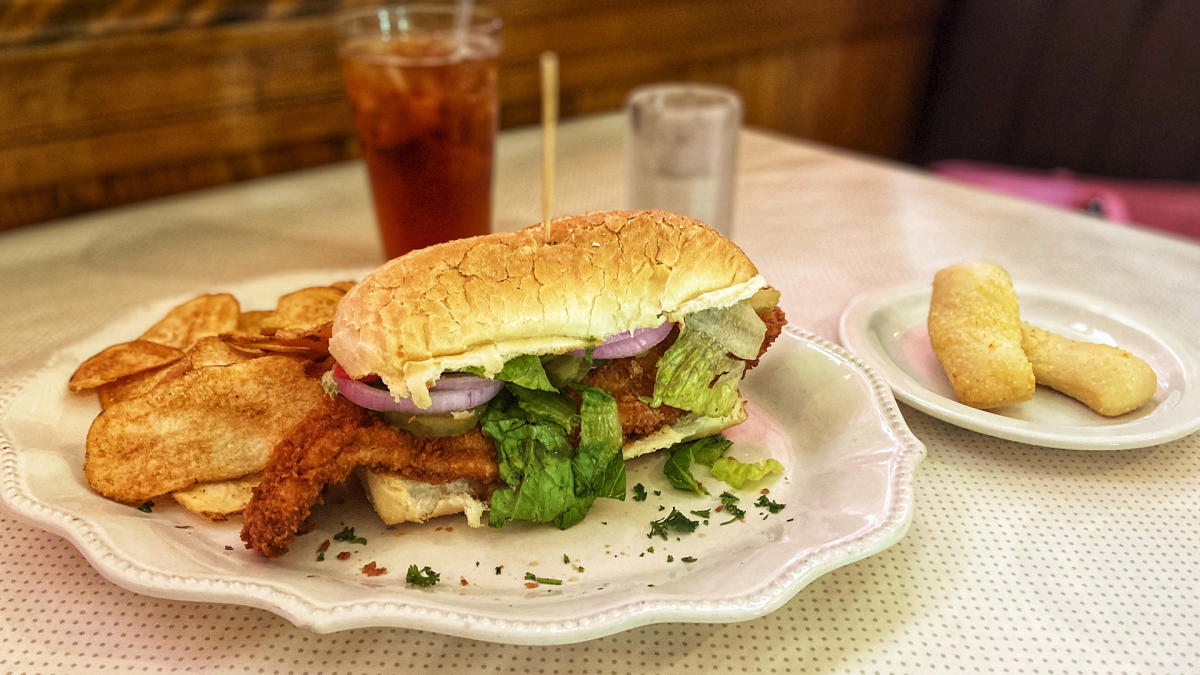 Here in West-Central Illinois we take our fish sandwiches very seriously. We are right in the middle of the river country, with Morgan County bordered by the Illinois River. So, what is a good fish to eat that you can catch right here locally? Well, Catfish of course! In Jacksonville we have an unlikely contender for one of the best fish sandwiches, at our local Italia Restaurant, Lonzerotti's!
Lonzerotti's is a local classic restaurant that is housed in a unique location. The restaurant operates out of the old Chicago-Alton train station, which creates a stunning atmosphere for patrons as they dine. This lightly hand breaded catfish filet is served on a hoagie bun and with all the fixins. Choose their homemade chips for your side and do not forget to add a side salad with their famous house dressing! It is only served at lunch time, so be sure to check the mid-day hours, but if you happen to miss lunch, never fear because the dinner menu is superb. It truly is a great catch!
If you would like to know more about these restaurants or about Jacksonville in general, come visit us at jacksonvilleil.org.
---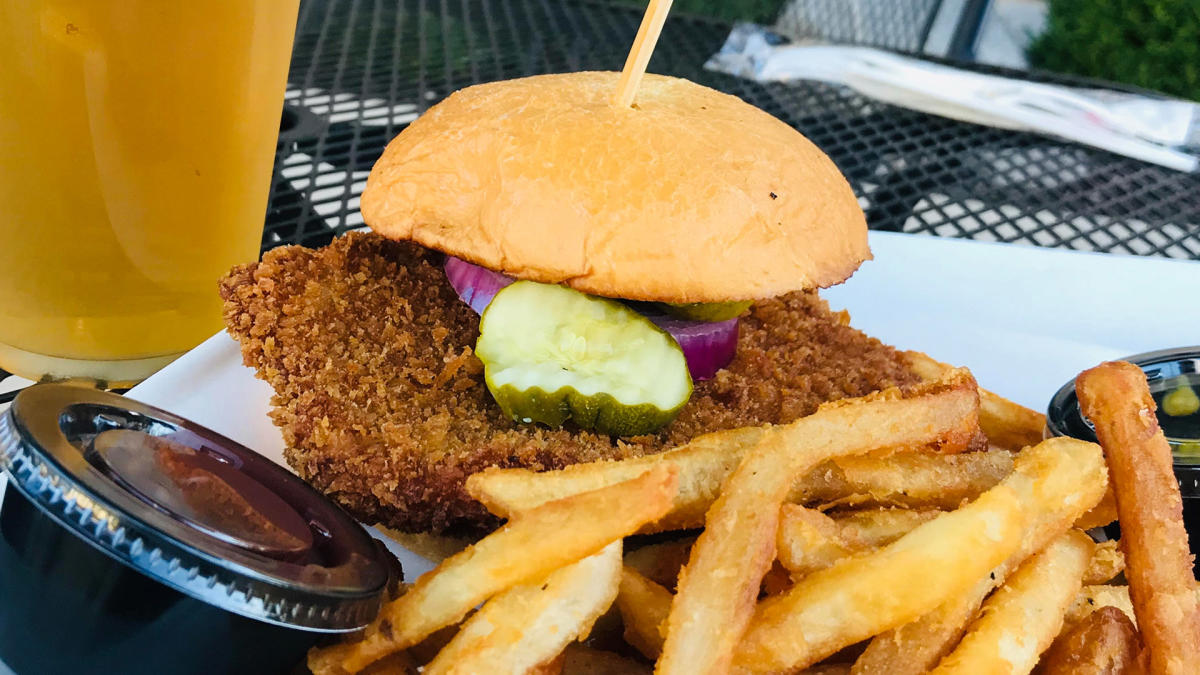 Look, when you're in Central Illinois, we would normally recommend you try one of our many amazing pork tenderloin sandwiches, we do great pork tenderloins - some bigger than your head. But, if you've got a major craving for a fish sandwich or dish like you might find across the pond or at a Friday Night Fish Fry, we've got you covered. The Fox Pub and Cafe in North Peoria offers a cozy pub where you can eat, drink and be English. The Fox is whipping great fish sandwiches like the Gourmet Fish Bab, beer battered Haddock, or the Earl Bap, fresh Atlantic Salmon Filet. Like any good English Pub, the Fox also does the traditional Fish and Chips extremely well. Obed and Issac's Microbrewery also has great sandwiches along with local brews to wash it down with. Looking for a more upscale fish experience? The Fish House in Peoria and Jonah's Seafood House and Oyster Bar in East Peoria bring all types of fresh seafood right to the Peoria Area. Please note that due to COVID-19, Jonah's Seafood House and Oyster Bar is currently closed and will be reopening shortly, visit their website for more updates.
---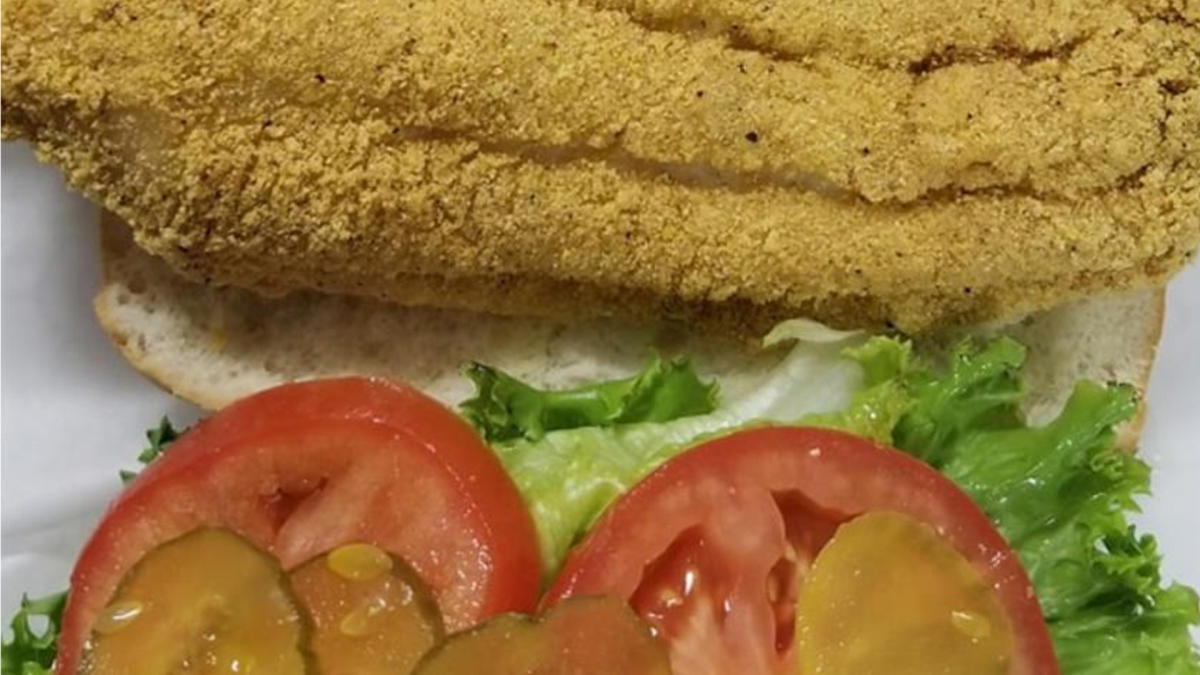 If you are looking to cast a line to find some of the best fish sandwiches, we have the right bait to fulfill your craving.
Quad Cities Coffee and Pancake House at 1831 3rd Ave. in downtown Rock Island serves up more than coffee and pancakes, and it is one of the most popular restaurants in the QC. They also happen to serve up one heck of a Cod Sandwich on a Brioche Bun. For just $8.55, this delicious sandwich also comes with a choice of French fries, fruit, potato chips, side salad or a cup of soup. Not bad! The restaurant is open from 6 a.m. to 3 p.m. for breakfast and lunch, only. 
If a catfish sandwich is what you are craving, PeeWee's soul food restaurant at 2035 Martin Luther King Dr. in Rock Island is just the place. Their Catfish Po Boy is served up with lettuce, tomato, pickles, and a homemade remoulade sauce for $9.99 – make it a combo with fries and pop for an extra $2.69. Drop by their cozy, kid-friendly restaurant, where they serve-up a delicious menu that includes small plates and healthy options for dine-in or takeout. Find them on Facebook at https://www.facebook.com/peeweesrestaurantri or visit their website. For more information on the Quad Cities go to www.visitquadcities.com
---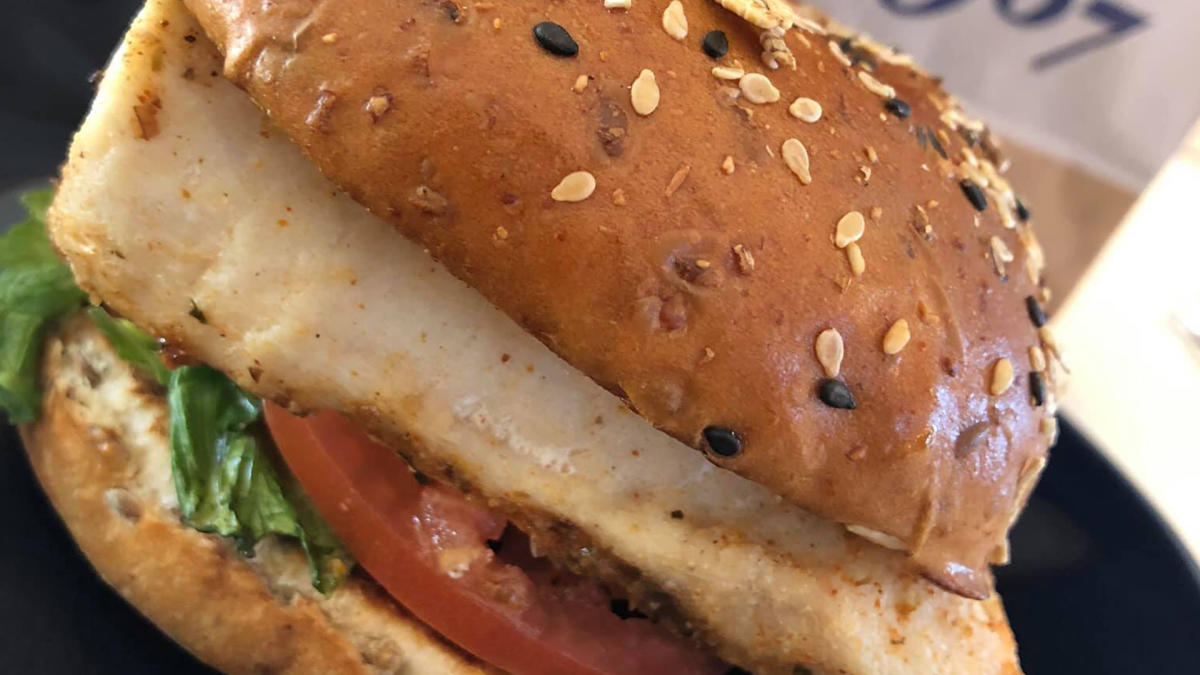 The Rockford region is home to food-makers expertly crafting their own spin on traditional and out-of-the ordinary dishes. Beefaroo is a perfect example of a famously delicious eatery with seven convenient locations throughout the area. Their staff cranks out everything from tasty burgers to unforgettable fish sandwiches seven days a week. Speaking of fish sandwiches – the team at Beefaroo certainly knows how to pack in the flavor with their rendition of a Mahi Mahi sandwich. It includes crisp leafy greens, fresh tomatoes and robust horseradish on a multi-seed bun. It truly is the perfect combination of flavor with just the right amount of kick. Pro tip: this 'sammie' tastes even better paired with their ever-popular cheese fries and a chocolate shake. For these menu items and plenty others visit: https://www.gorockford.com/search/?q=beefaroo