great events happen in mchenry county
Looking for McHenry County's best summer events? Well you're in luck, we are home to some of the best festivals the summer has to offer. Many are family friendly and some are perfect for a night out with friends. No matter what you're looking for, let us help you plan the ultimate summer right here in McHenry County!
---
june
---
June 3 - 5, 2022
Milky Way Park | 300 Lawrence Rd, Harvard
Don't miss the longest ongoing Hometown festival in Illinois. Celebrate the 81st Harvard Milk Days with classic events like big wheel races, bed races, farm tractor and equipment displays, festival, milk drinking contest and so much more! 
---
June 11 - 12
Woodstock Square | 121 W. Van Buren St, Woodstock
Woodstock Pride's annual PrideFest is BACK for 2022! Join us for a fabulous day with a parade at 11am, music, entertainment, vendors, food, and more- all located at the Historic Woodstock Square, minutes walk from the UP-NW Metra station, with lodging nearby. Make a weekend of it with fun pride-themed events throughout the weekend, including a Rainbow Run and Pride Pub Crawl on Saturday and Pride Promenade all weekend long.
---
June 22 - 26, 2022
Emricson Park | 1313 Kishwaukee Valley Rd, Woodstock
Woodstock's signature event, Summer in the Park, will be held June 22 - 26 in beautiful Emricson Park. Sponsored by the City of Woodstock, this festival has something for everyone... music and concerts, children's entertainment, food court and beer garden, bouncies and other children's activities, pool party, bags tournament, Movie in the Park and much more! Come on out to Emricson Park this June and enjoy Summer in the park! 
---
july
---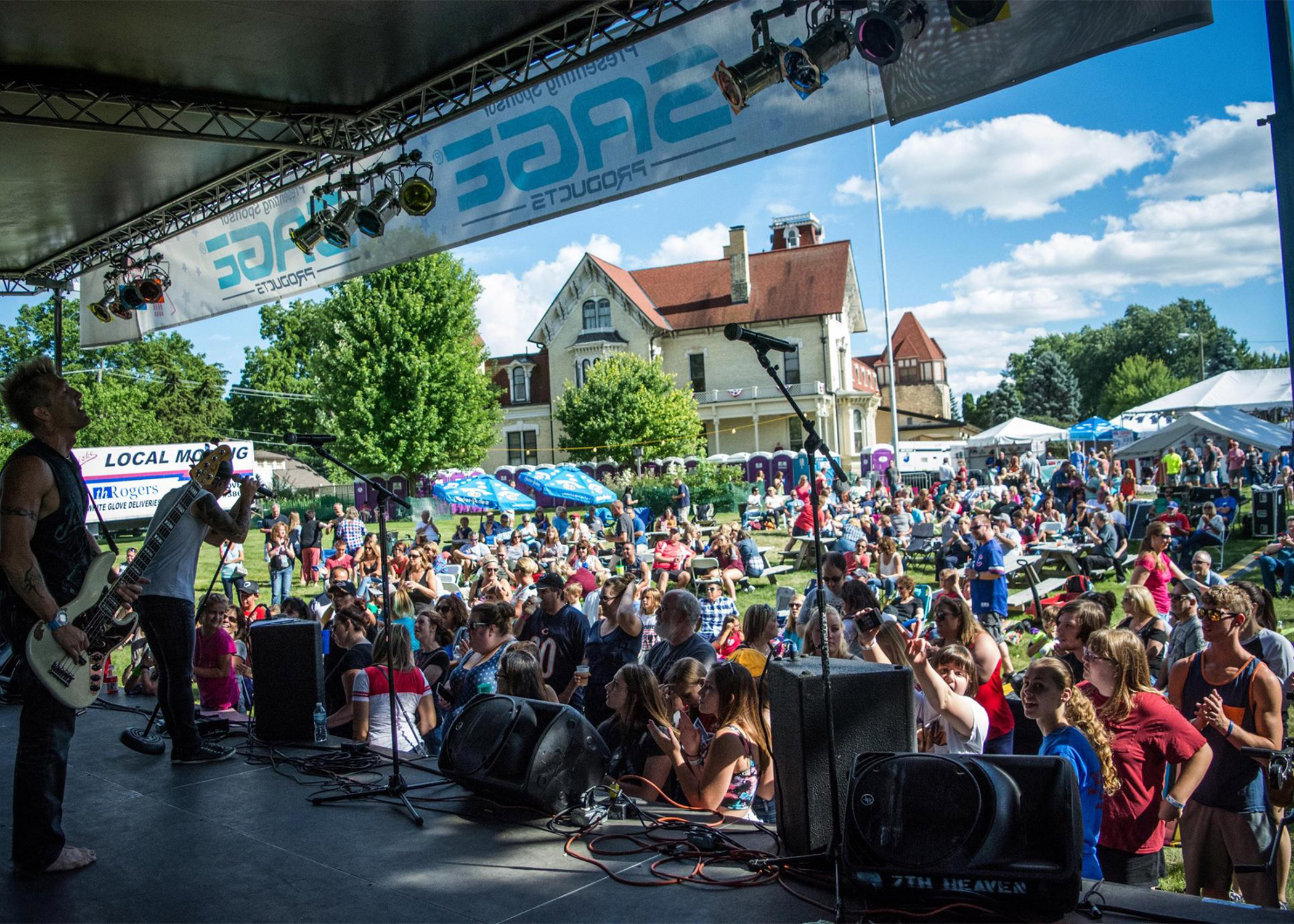 June 30 - July 3, 2022
Lakeside Arts Park | 401 Country Club Rd, Crystal Lake
Lakeside Festival is one of the largest and longest-running summer festivals in McHenry County. Held on the beautiful grounds of the historic Dole Mansion and Lakeside Arts Park over Independence Day weekend, Lakeside Festival has been honored multiple years as "Best Festival" by Shaw Media's Best of the Fox Readers' Choice Awards.
---
July 2, 2022
Milky Way Park | 300 Lawrence Rd, Harvard 
Come celebrate the 4th annual 4th of July celebration at Milky Way Park, don't forget to wear your favorite patriotic apparel! There will be food trucks and concessions, live music, a cornhole tournament, activities for all ages included family friendly games, and fireworks at dusk! Admission is free, parking is $5 per car.
---
July 7 - 10, 2022
Sunset Park | 5200 Miller Rd, Lake in the Hills
Enjoy 4 days of unbelievably delicious, mouth watering barbecue, and entertainment on the beautiful grounds of Sunset Park. This family-oriented event will feature nationally renowned professional ribbers and great family entertainment. Not only will you experience some of the best grillers and BBQers in the country but other favorites like funnel cakes, homemade LemonAide, roasted corn and more! After you have had your fill of food, kick back and enjoy the rockin' sounds of some of the best bands in the Chicagoland area.
---
July 10, 2022
McHenry County Historical Society Museum | 6422 Main St, Union
McHenry County is brimming with history, and there's no better way to experience that than with McHenry County Historical Society's annual Heritage Fair. Activities include an antique car show, white elephant sale, children's activities, magic show, live music and pie baking contenst. This is truly good old fashioned family fun!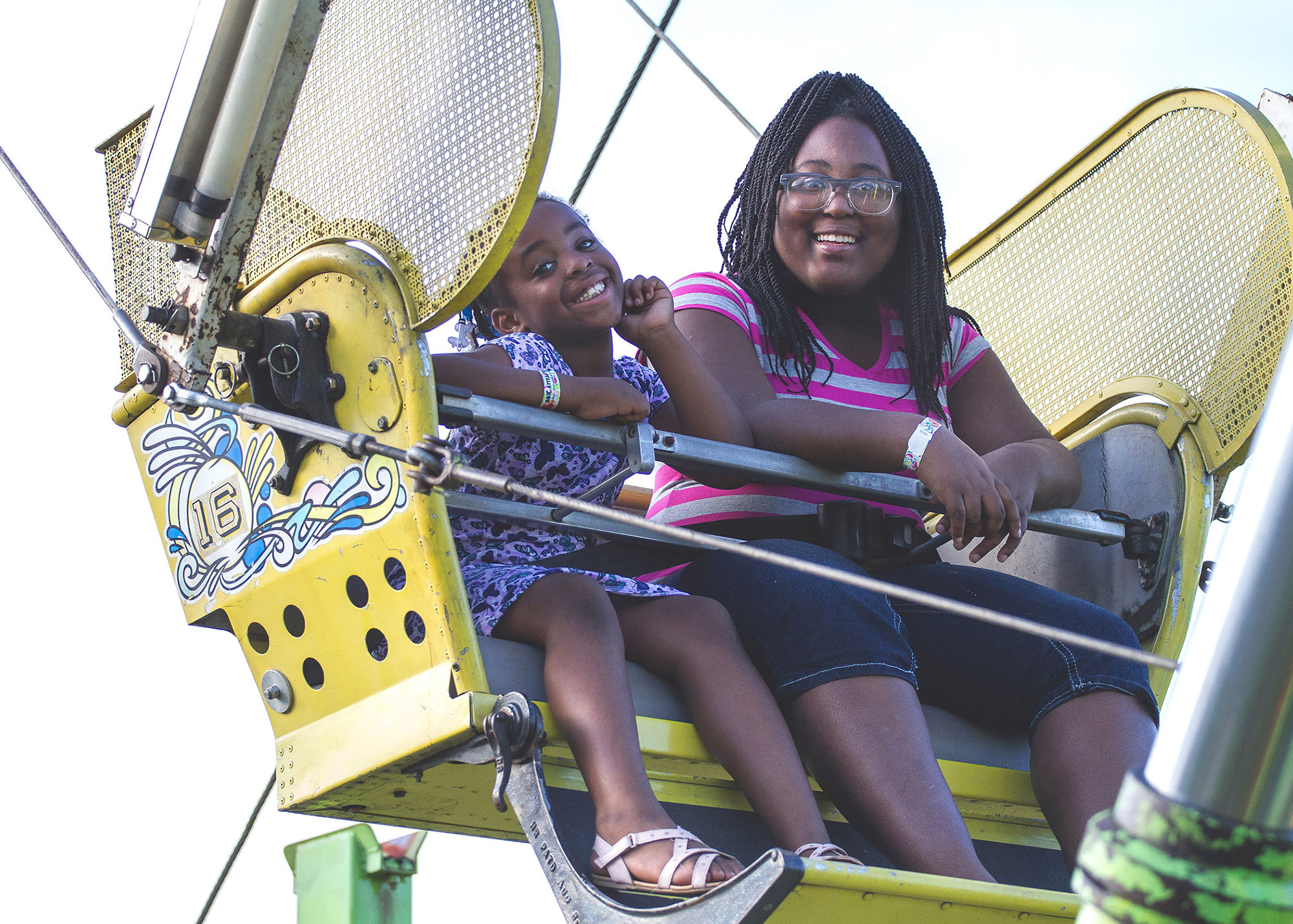 Photo by: K-Adams Foto
---
July 7 - 16, 2022
Petersen Park | 4300 Petersen Park Rd, McHenry
If you are looking for the ultimate music festival, carnival and family friendly fun you won't want to miss Fiesta Days! With headliners like Queen Flash and Jameson Rodgers you know that they are serious about a fun time! In addition to music and amusement rides, there is a kids ice cream social, arts and crafts in the park, a car show and of course the annual Fiesta Days parade! Don't miss Cask and Barrel Night on Thursday, July 7th. This high-end event will kick off the Annual Fiesta Days event with tastings of high quality whiskey, craft beers and bacon-based culinary samplings. 
---
July 28 - 31, 2022
Spella Park | Algonquin, IL
The Founders' Days Festival began in 1961 with a group of local businessmen who wanted to celebrate their community. Fifty-nine years later that tradition continues. Every year a group of dedicated volunteers work to bring families, friends and neighbors together to enjoy a family-friendly four day event, with something for everyone including: Great music, Food, Carnival, Kids Korner, Outdoor Business Expo, Family Olympics, one of the longest standing parades in the state.
---
august
---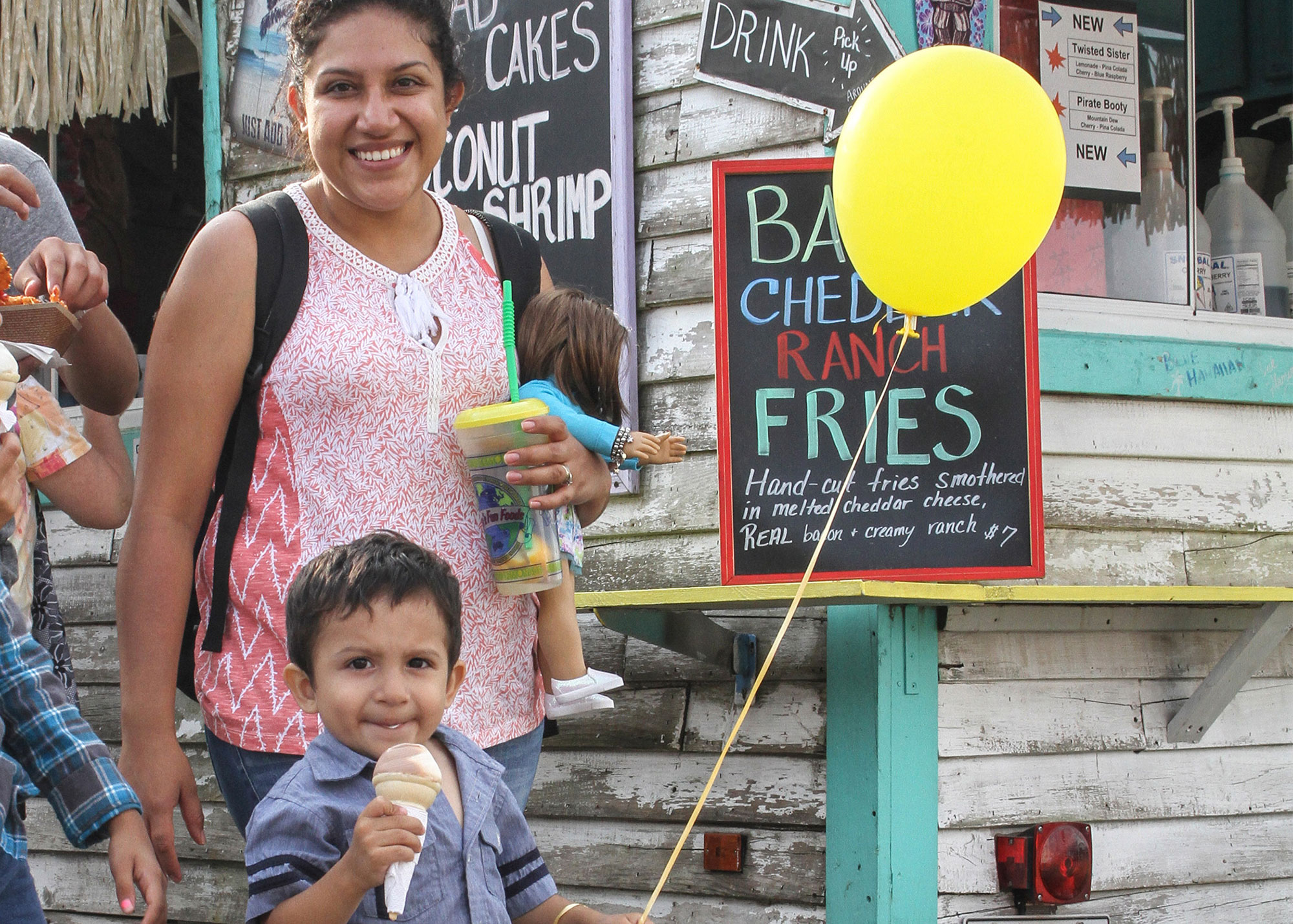 Photo by: K-Adams Foto
August 2 - 7, 2022
McHenry County Fairgrounds | 11900 Country Club Rd, Woodstock
You'll find all your county fair favorites, from exhibits, vendors and livestock shows to all the fair delicacies (funnel cake, anyone?) Of course, there's a carnival and you don't want to miss the excitement of the Queen Pagent. Don't miss Big $ Rich with special guest Sara Evans on August 6!
---
August 19 - 21, 2022
Petersen Park | 4300 Petersen Park Rd, McHenry
McHenry Rotary proudly presents a fun-filled, three day Blues Festival at McHenry's Petersen Park located on scenic McCullom Lake. An array of quality barbecue foods, grilled to perfection by well-known restaurants, coupled with roasted corn on the cob and delicious desserts are sure to satisfy everyone's appetite. Sit back and enjoy some of the best Blues music the Chicago area has to offer while you sip on an ice cold brew.
---
september
---
September 2 - 4, 2022
Sunset Park | 5200 Miller Rd, Lake in the Hills
Wrap up summer at this old-fashioned Labor Day weekend party, featuring lots of food, arts & craft show, battle of the bands, horseshoe tournament, 5K run, parade, classic and custom car show, carnival rides on the midway, melon propelling contest and a super fireworks show on Sunday evening.
---
September 24
Fel-Pro RRR | 1520 Crystal Lake Rd, Cary
If you love sampling good craft beer and spending time outdoors, this event is for you! Walk the one mile partially wooded trail while visiting various regional brewers along the trail. Listen to live music and grab some grub at one of the food trucks. Play pick-up games of bags, sand volleyball or basketball and visit outdoor recreation retailers.