Visit McHenry County, in collaboration with McHenry County, Illinois, and the McHenry County Economic Development Corporation (MCEDC), has unveiled an all-new brand identity — Naturally McHenry County — that aligns the three entities to better promote the county as a top choice to visit, live and work. Highlighted by gorgeous, natural vistas with miles of rivers, streams and trails, plus innumerable opportunities for shopping, dining and live entertainment, the new brand positions McHenry County as a natural destination for people looking for laid-back living within easy reach of Chicago, Rockford, and Milwaukee.
As residents of McHenry County, surrounding ourselves with the best things life has to offer is something that just comes naturally to us," Naturally McHenry County President & CEO Jaki Berggren said. "We're thrilled to tell the world about this remarkable corner of Illinois with an identity that truly communicates the innate, welcoming sensation people feel when they're here.
Photo by K-Adams Foto
Visit McHenry County worked closely with the county government, the MCEDC, and Pekin, IL-based McDaniels Marketing, an experienced tourism branding firm, to develop a strong and unified brand to encourage visitors, businesses, and potential residents to choose McHenry County…Naturally.
The new logo was inspired by the numerous traits that define McHenry County, from font choices reflecting vintage labels and hand-crafted goods, to design reflecting the county's natural beauty, strong agricultural roots, and easygoing way of life. The tagline of "Wonderful Places — Wide Open Spaces" conveys McHenry County's diverse mix of cities, towns and villages nestled amongst rivers, lakes, and conservation areas.
With this new brand, we're excited to promote the fact that McHenry County is wide open for business," MCEDC President Jim McConoughey said. "McHenry County is notable for its proximity to major markets in Chicago, Rockford, and Milwaukee. Combine that geographic advantage with a wealth of available retail and industrial space and McHenry County is a prime destination for new businesses or those looking to expand.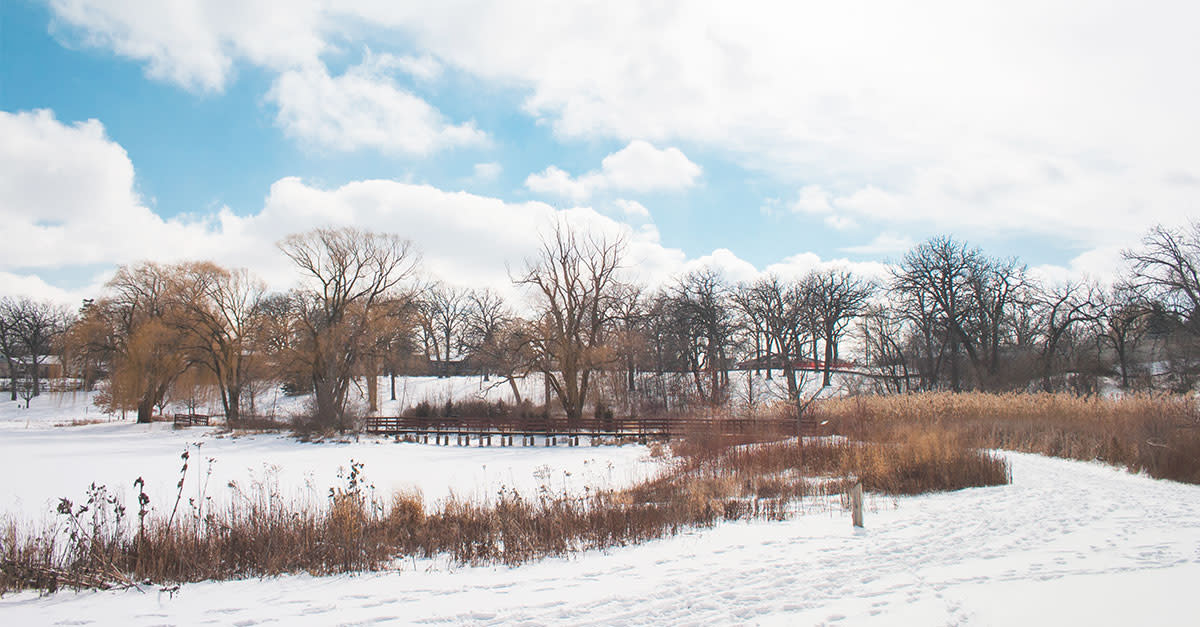 Photo by K-Adams Foto
McDaniels Marketing crafted three distinct brand statements to describe what McHenry County can promise to residents, visitors, and business investors. New residents will find a diverse, energetic, and interconnected community that blends seamlessly to provide opportunity and engagement for all ages. Tourists will discover a breath of fresh air from the hustle and bustle of life, from year-round agritourism attractions to a full calendar of events and festivals, and plenty of opportunities for indoor and outdoor fun. Employers will discover an educated and professional workforce, not to mention quick access to O'Hare, Rockford, and Milwaukee airports. With plenty of corporate parks and industrial space waiting to be developed and historic storefronts ready for their next thriving businesses, there's no better place to bring your dreams to life than McHenry County.
In addition to being a superb location for businesses, McHenry County is an excellent location for people to put down roots and raise a family," said County Board Chairman Mike Buehler, R-Crystal Lake. "We're confident the new brand will inspire everyone to make the natural choice, the choice to work, play and live right here, in McHenry County.
---
For more information or images, please contact: 
Jaki Berggren, President & CEO— Naturally McHenry County, at jaki@naturallymchenrycounty.com or call 815-893-6280. 
Kristine Austin, Sales & Marketing Manager — Naturally McHenry County, at kristine@naturallymchenrycounty.com or call 815-893-6280. 
Jim McConoughey, President — McHenry County Economic Development Corporation, at jim@mcedc.com or call 815-893-0895. 
Scott Hartman, McHenry County Deputy Administrator, at sehartman@mchenrycountyil.gov or call 815-334-4924.