Step into a prehistoric wonderland this fall as Richardson Adventure Farm unveils its latest creation: a colossal corn maze that pays homage to the 30th anniversary of "Jurassic Park." Get ready for an epic adventure filled with twists, turns, and teeth as you navigate through the "World's Largest Corn Maze." But the maze is just the beginning of the excitement that awaits at Richardson Farm in Spring Grove. Read on to discover the thrills, activities, and family fun that make this destination a must-visit this autumn.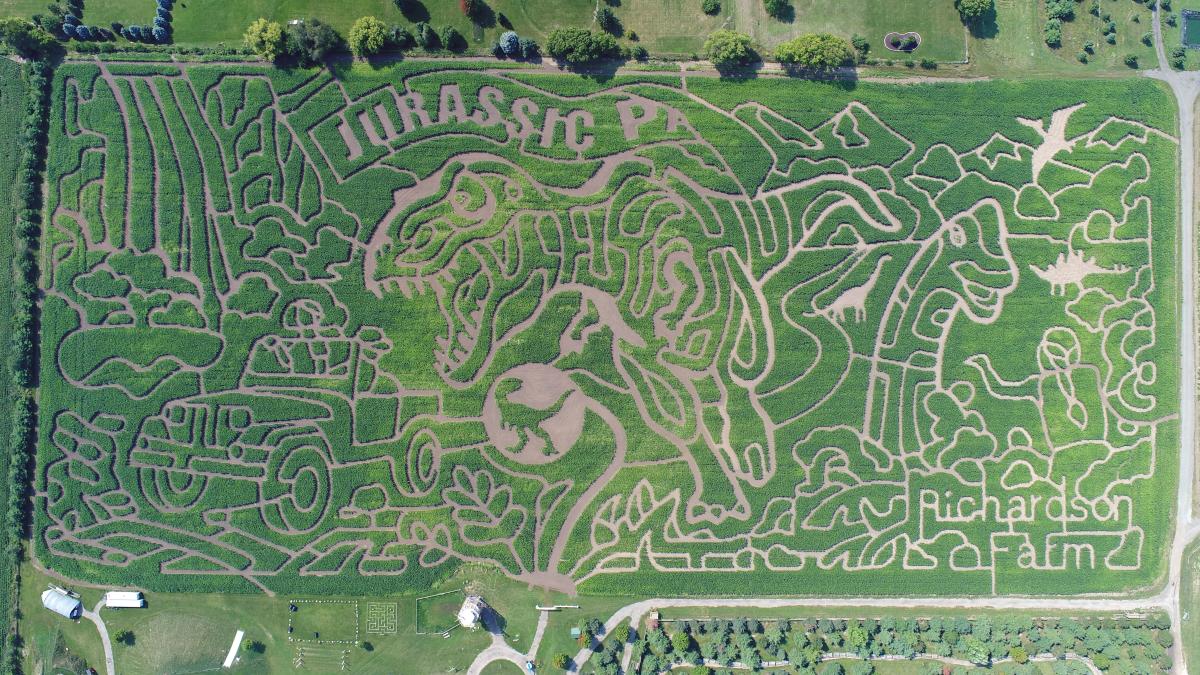 Dive into Dino Delight:
In celebration of the iconic "Jurassic Park," Richardson Adventure Farm has designed a sprawling 28-acre corn maze that features intricate dino-themed patterns. From the towering T-Rex to the brachiosaurus, every twist and turn promises a Jurassic-sized adventure for visitors of all ages.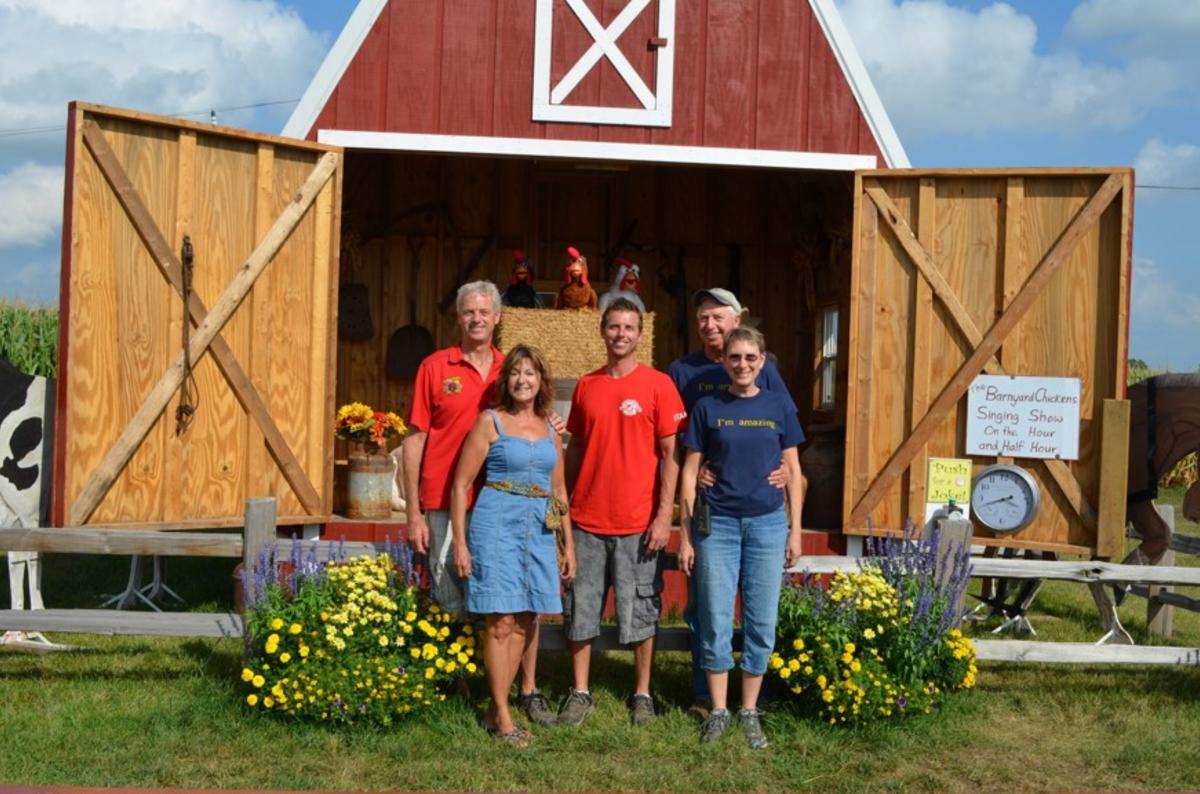 Meet the Minds Behind the Maze:
The Richardson family, led by George Richardson, has a knack for turning anniversaries into spectacular celebrations. With dinosaurs remaining a perennial favorite, the decision to create a dinosaur-themed maze was a natural choice. The team collaborated with Shawn Stolworthy of MazePlay.com to bring this prehistoric playground to life.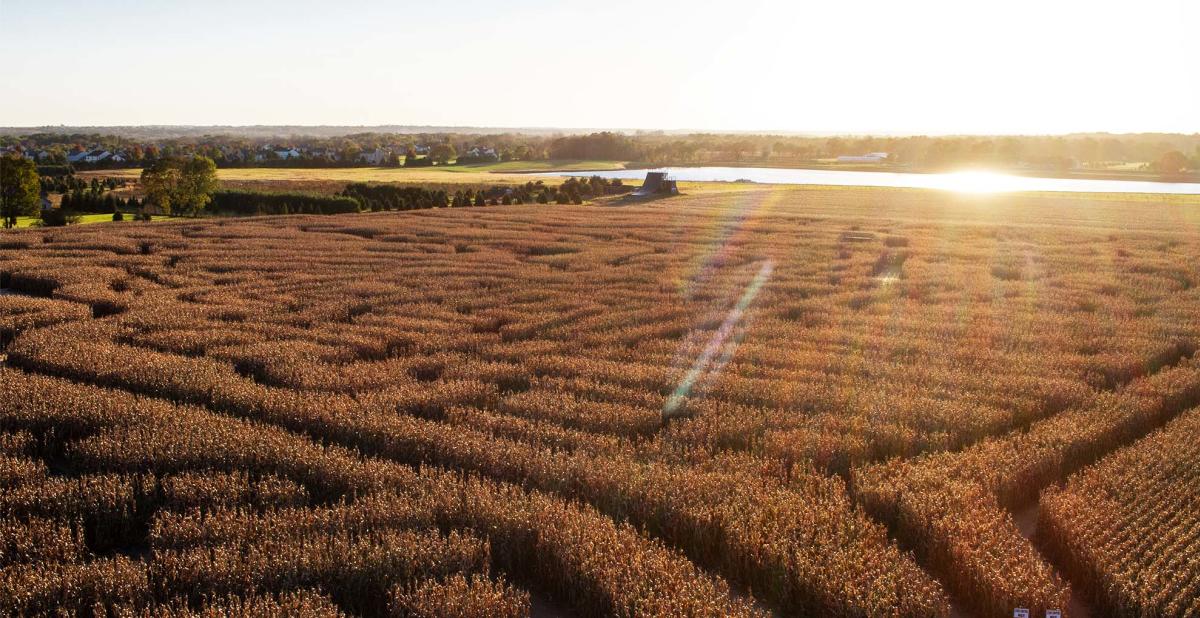 Maze Details and Opening Dates:
The "World's Largest Corn Maze" opens its gates on September 9th and continues to delight visitors through October 29th, with special opening hours on Columbus Day, October 9th. The farm, conveniently located at 909 English Prairie Road, Spring Grove, promises five maze games catering to various age groups and adventure levels.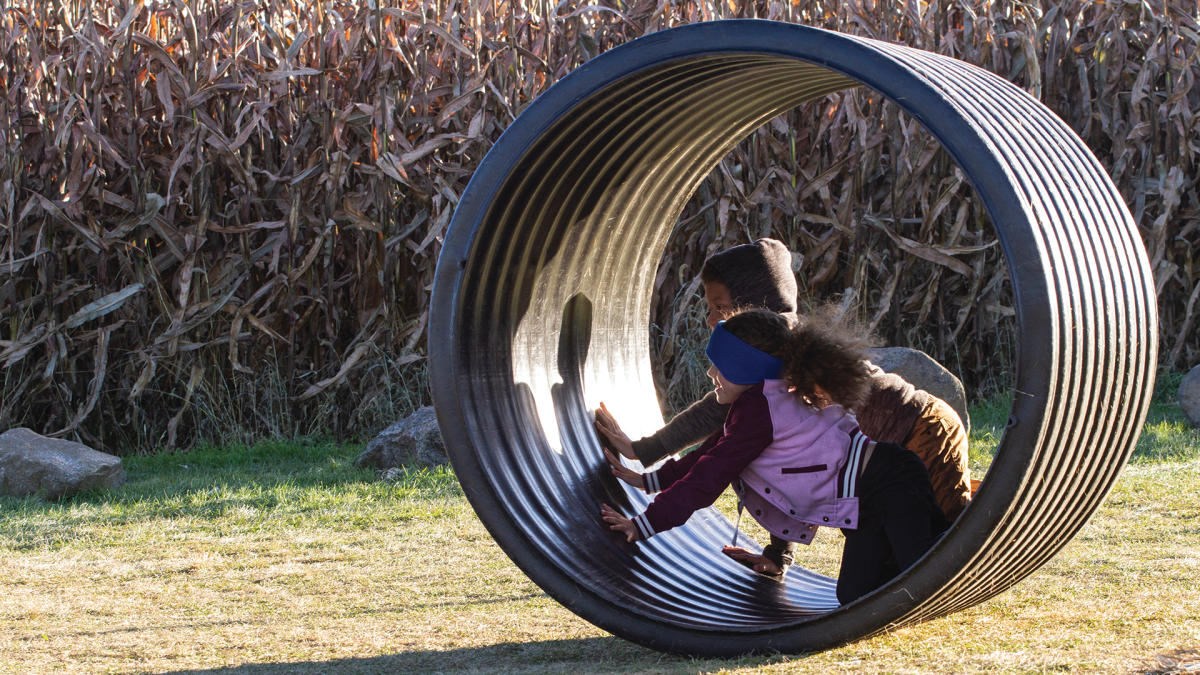 Fun for All Ages:
Whether you're seeking a quick maze exploration with younger children or an extensive corn crawl lasting up to an hour and a half, Richardson Adventure Farm caters to all preferences. The maze features designated left-turn and right-turn routes, ensuring even the smallest adventurers can join in without the fear of getting lost.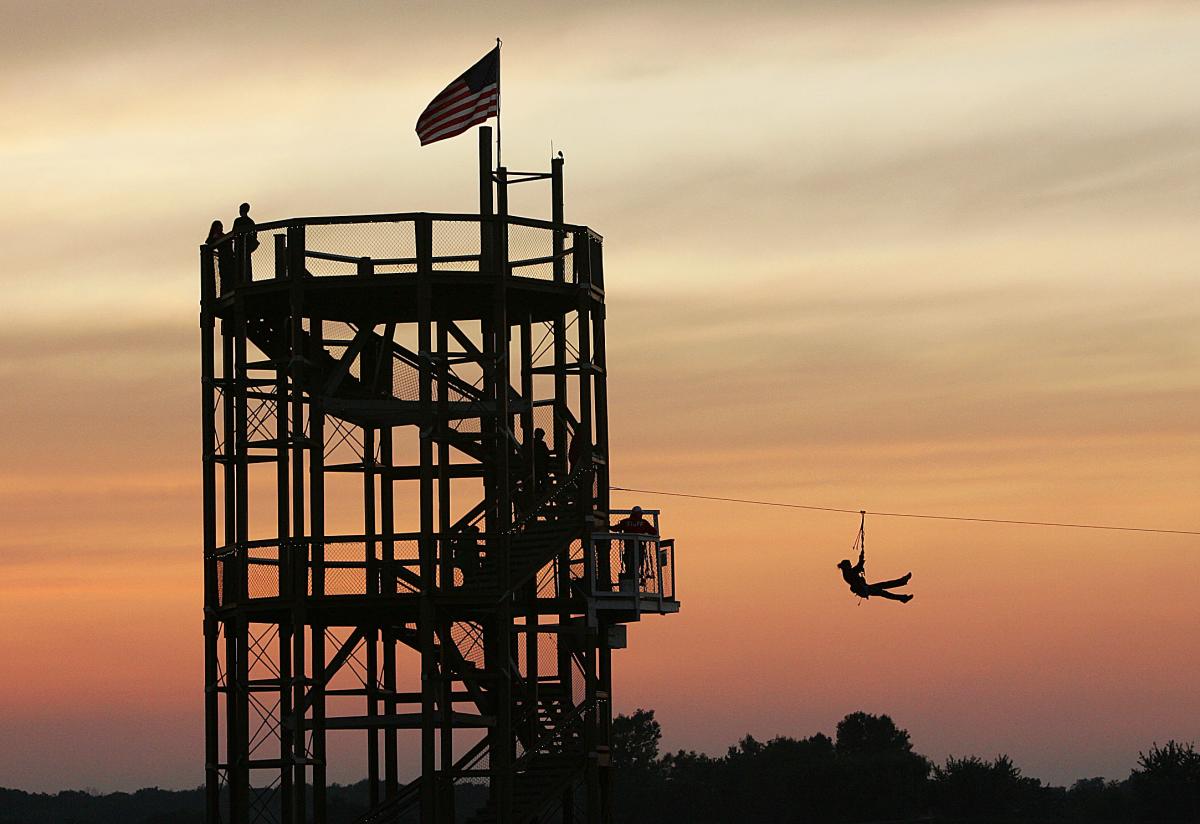 Beyond the Maze:
While the corn maze is the centerpiece, Richardson Adventure Farm offers an array of attractions that promise endless entertainment. Giant slides, pedal karts, train rides, a carousel, pig races, a 50-foot viewing tower, and more await your exploration. The farm's large gift shop boasts a wine sampling bar, and visitors can savor freshly made donuts, craft beer from the 9th Hour Brewing tent, and delectable treats from food trucks.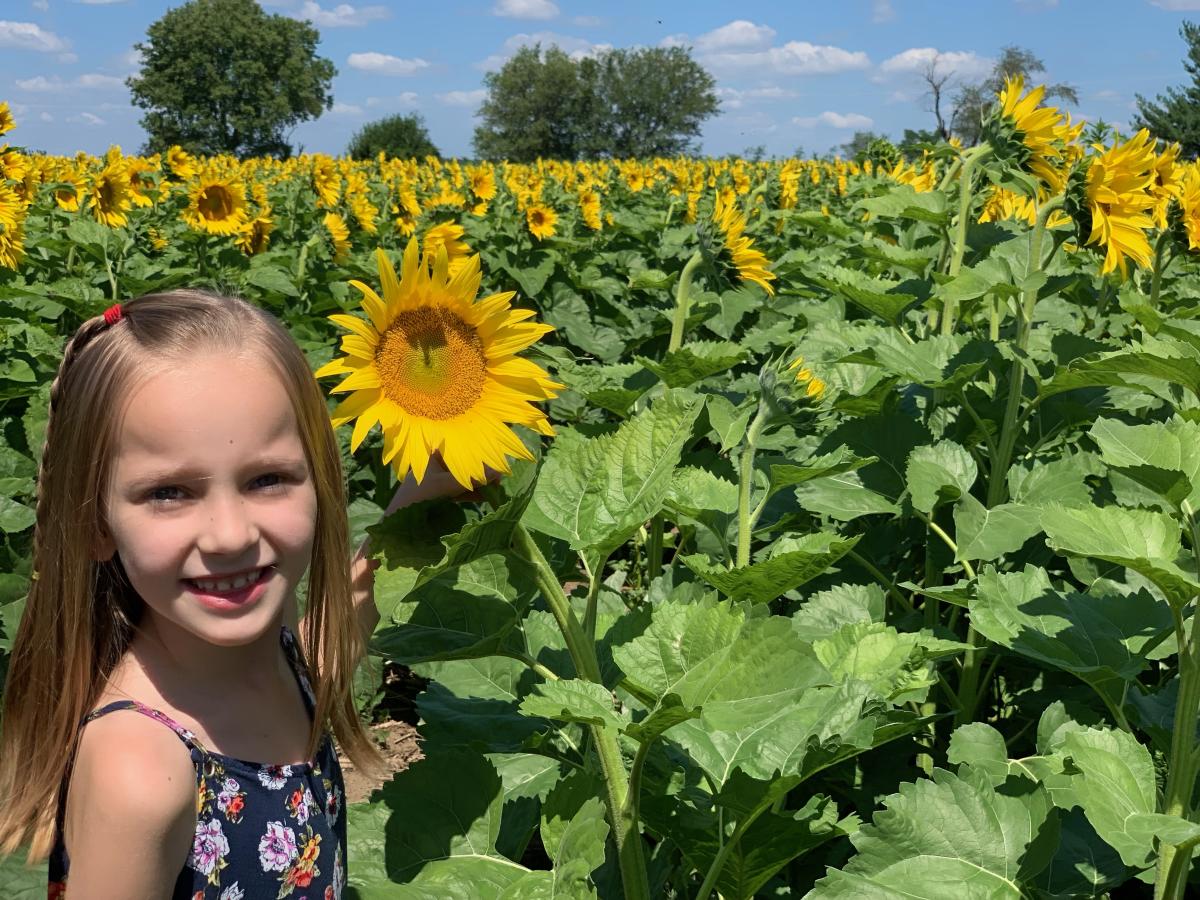 A Sunflower Spectacle:
Sunflower enthusiasts are in for a treat as well. The farm boasts 13 acres of sunflower fields with ten vibrant varieties in shades of yellow, orange, and red. These beautiful blooms can be enjoyed until dusk and are included in the regular adventure farm admission.
Plan Your Visit:
Richardson Adventure Farm's operating hours are Thursdays from 3 to 9 p.m., Fridays and Saturdays from 10 a.m. to 11 p.m., and Sundays from noon to 9 p.m. On Columbus Day and special "Maze until Midnight" events (September 29-30 and October 27-28), the farm offers extended hours of enjoyment. Admission prices vary based on age and date of visit, with discounts available for groups. Families can also take advantage of campfire and picnic site rentals for a truly memorable experience.
Unleash Your Inner Explorer:
Experience the magic of Richardson Adventure Farm's "Jurassic Park"-inspired corn maze and indulge in a day of unparalleled family fun. Whether you're navigating the towering corn walls, exploring sunflower fields, or enjoying a range of thrilling attractions, this Fall destination is a true treasure trove of adventure.

For more information and to plan your visit, explore richardsonadventurefarm.com. Remember, your unforgettable adventure awaits just around the corner at Richardson Farm!