Last month my husband and I enjoyed a date night at the first ever Music Under the Trees at The Dole. The Ravinia-style concert at the front lawn of the Dole Mansion was the perfect way to ring in the summer. Located near Main Beach in Crystal Lake, The Dole made for an amazing setting: twinkling lights strung from tree to tree, the historic mansion in the background, and a welcoming lawn area.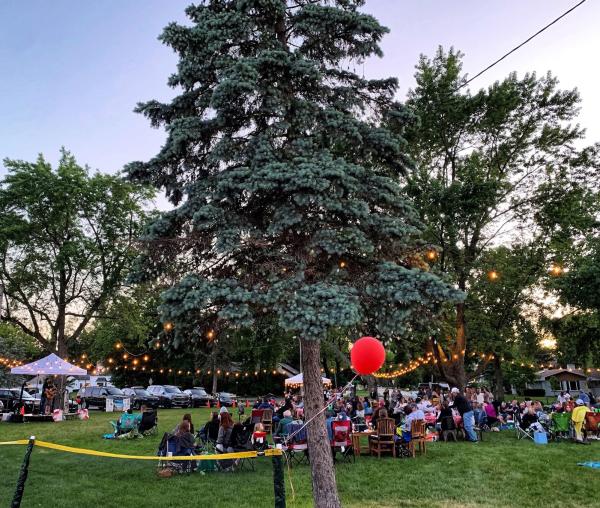 Guests are welcome to bring their own picnics and seating. Or if you'd rather not deal with toting any of that, The Dole Mansion will handle the seating for you. On our visit, we were treated to a reserved table with 2 comfy chairs as well as a fabulous front row view of the band. We only needed to worry about the food.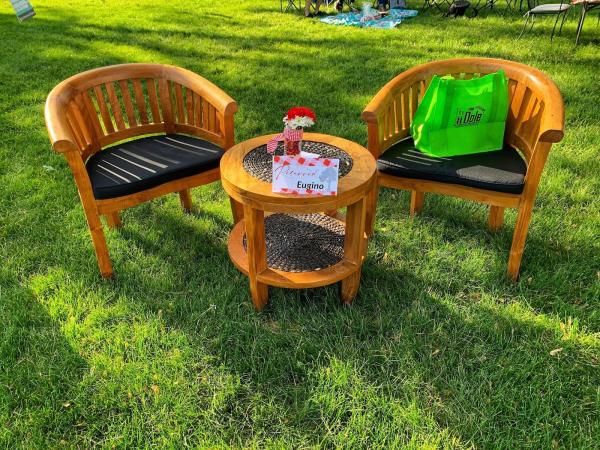 Since outside food was allowed, we brought a picnic box from Americano in Woodstock consisting of cheese, meats, crackers, the best ever cauliflower, crackers, and more. So delicious! Specialty cocktails, wine, and beer can be purchased. Besides drinks, popcorn and a s'mores kit are available. The s'mores kit contains the usual suspects of marshmallows, chocolate, and graham crackers but they also included a variety of cookies. What a sweet way to end the night!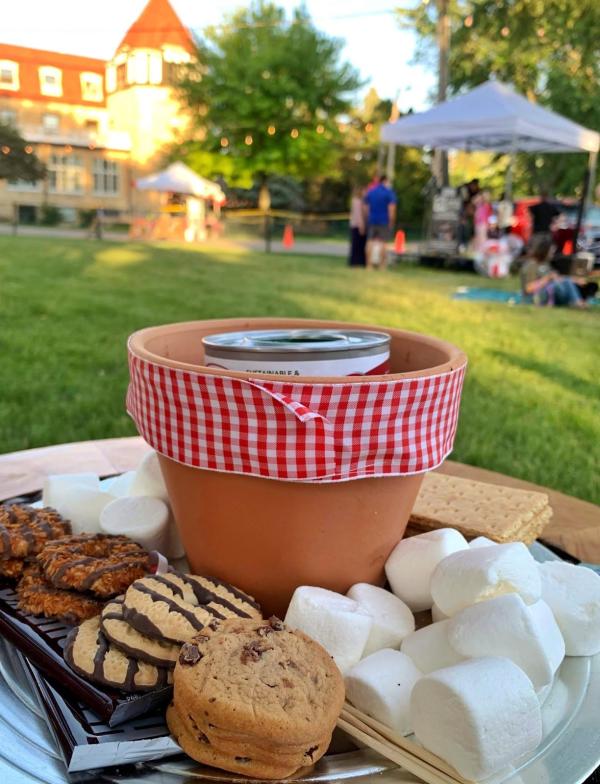 Food, drinks, and an amazing setting made our evening delightful, but hearing live music filling the summer night from the acoustic band Jim and Justin made the night complete. Although my husband and I were on a date night, we agreed that the kids would have loved to be there. In fact, we found lots of families enjoying the music and many of the kids were moving and grooving to the jams. We haven't had this much fun in ages!
As we made our way to our car, we noticed the sunset by Main Beach. Did I make a quick detour to take pics? You bet I did! A selfie with the sun painting the sky was the perfect way to end our date night.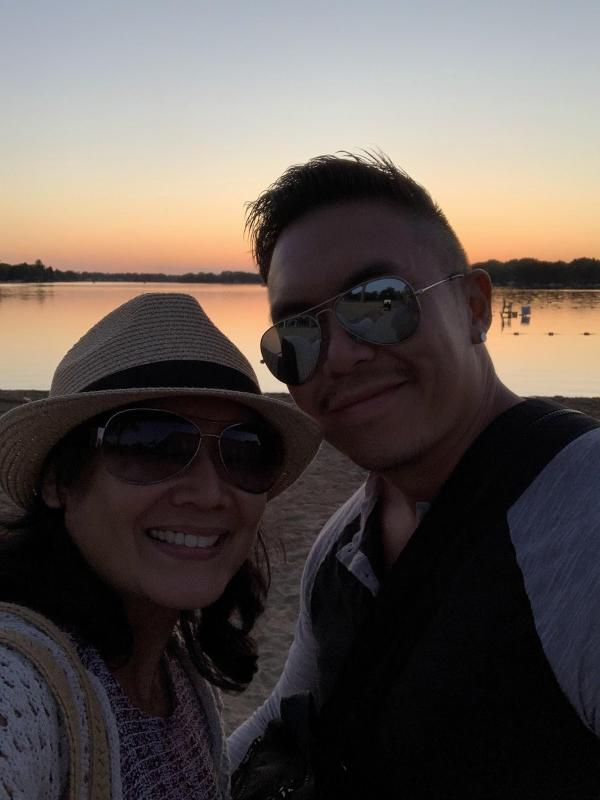 We had an amazing night to remember and are proud to call Crystal Lake home.
Don't miss out on the next Music Under the Trees. Mark these dates in your calendar!
July 21st - Vinyl Goldmine
August 4 - Hey Jimmy!
August 18 - Jimmy Nick + Friends
September 22 - Oktoberfest w/ Die Musikmeisters Band