We all scream for ICE CREAM!
Here are our top 10 favorite places to get an ice-cold treat! Whether you're a fan of a classic chocolate vanilla twist or maybe a peanut butter puppy chow concrete you'll find exactly what you're craving at these stops!

---
10. Riverside Chocolate Factory
2102 W. Route 120
McHenry
815.344.6040
Riverside Chocolate Factory in McHenry is the place where chocolate dipped happiness begins. They are known for their handmade chocolates housed inside of the delightfully fun cone-shaped building, but don't forget about the Chocolate Shoppe Ice Cream in the back corner! Make sure to get your scoops in a hand dipped homemade waffle cone topped with anything you can imagine!
---
9. Cary Dairy Ice Cream Cafe
395 Cary Algonquin Rd.
Cary
847.829.4623
Cary Dairy Ice Cream Café offers the families and people of the community a family-friendly spot to enjoy super-premium ice cream, baked goods, coffee, and more. It is locally-owned and operated by local firefighter, Randy Scott, and his wife, Meredith.
---
8. Manny's Handcrafted Gelato & Cafe
11808 Main Street
Huntley
224.858.7737
Gelato coffee and espresso are taken seriously at Manny's. It's part of the family's deep Italian roots to bring you the authentic taste of one of Italy's favorites. Manny's has at least 10 flavors available every day, and don't worry, if you can't decide between Belgian waffle or espresso gelato, they'll let you sample every flavor.
---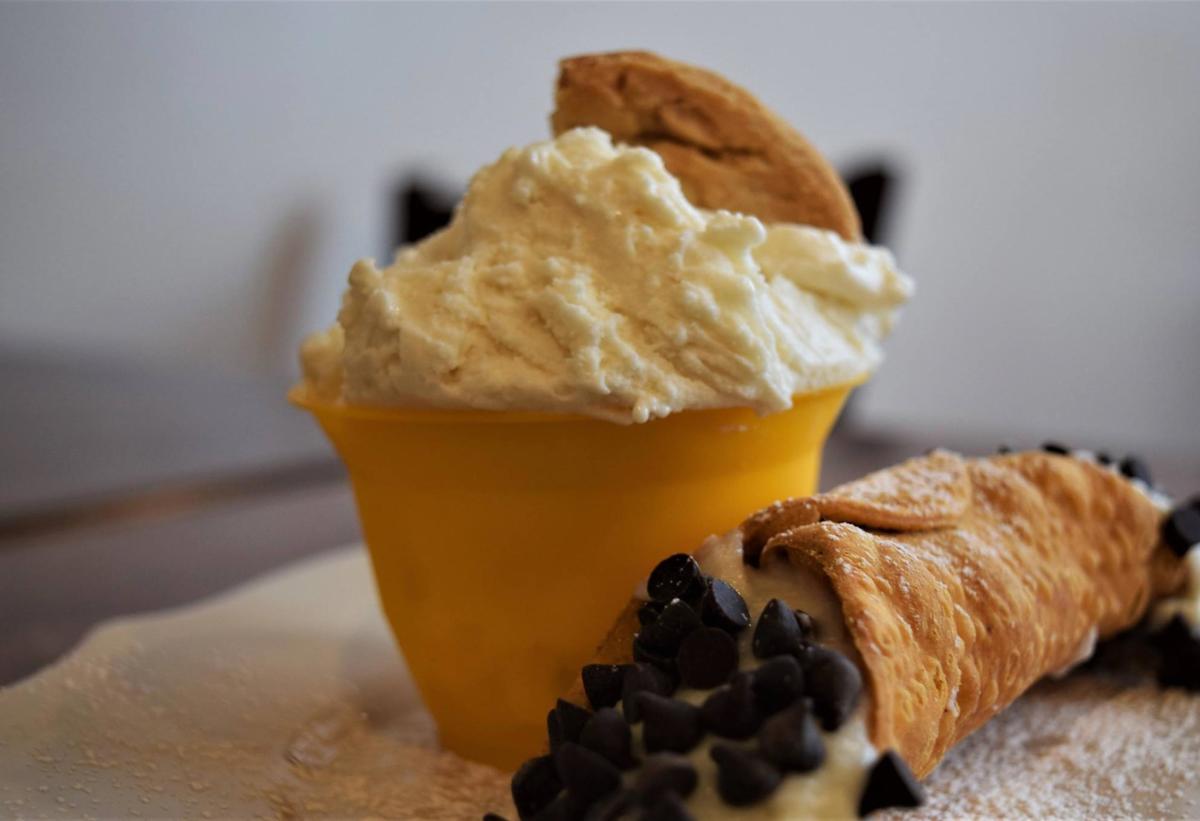 ---
7. La Michoacana Mia
1408 S. Eastwood Dr.
Woodstock
815.308.5920
La Michoacana Mia is home to a popular style of Mexican ice cream that has spread like wildfire throughout Mexico and is now popping up all over the US. Serving up to 60 different flavors every day like coconut, watermelon, tequila, caramel, cappuccino, cheesecake, bubblegum, papaya, cookies and cream and rum raisin. 
---
6. Fire & Ice Smokehouse & Creamery
104 W. Railroad St
Marengo
815.568.7337
Fire & Ice isn't your run of the mill ice cream shop. Not only is all of their ice cream hand crafted on site with seasonal flavors they also have a wide selection of mouthwatering BBQ and smoked meats. 
---
5. Happy Jack's Sandwich & Ice Cream Shoppe
4911 W. Elm St.
McHenry
815.385.0140
Jack Moos has been serving ice cream and sub sandwiches for over 40 years in McHenry. That's how you know you're going to get something special. McHenry natives have fond memories of going to Happy Jack's for their favorite ice cream cones, sundaes, malts, shakes, floats and the classic old-fashioned banana split. 
---
4. Dairy Mart
10706 N IL Route 47
Huntley
847.669.5737
Dairy Mart has been a staple on the Route 47 corridor in Huntley for over 65 years. They are famous for classics like cheese fries, pizza puffs, and cheeseburgers but don't forget to grab a cone before you leave. Their classic soft specialties, shakes, malts, banana splits and slushies are a popular item in the summer months. If you're heading to Dairy Mart just about any evening over the summer be prepared to spend some time there. They are always filled with all the local baseball teams celebrating their big wins, and families enjoying dessert. 
---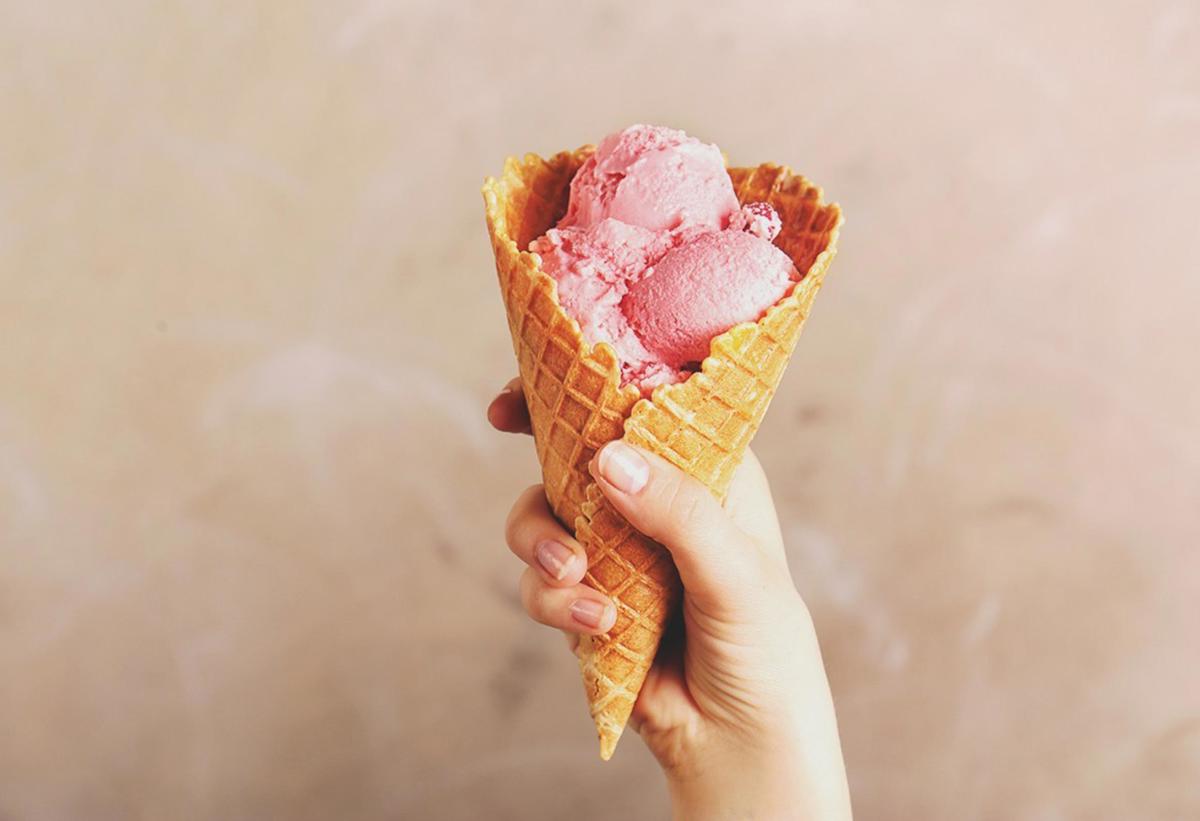 ---
3. Riverbottom Coffee & Ice Cream Co.
301 S. Main St.
Algonquin
224.678.9438
Riverbottom Coffee & Ice Cream Co. specializes in handmade gourmet ice cream, handcrafted coffee drinks and floats. You can even get the best of both worlds with a steamed ice cream latte! If that's not a brilliant combination we don't know what is. 
---
2. The Dari
10011 Main St.
Hebron
815.648.2204
A Hebron summer tradition since the 1960's, this is a classic corner hamburger/ice cream stand. The menu is simple: Vienna Beef hot dogs, good qulity hamburgers, breaded and fried everything and excellent ice cream. The food is cooked to order, and always tastes good. Make sure to bring cash though, they do not accept credit or debit cards. 
---
1. Julie Ann's Frozen Custard
6500 NW Highway
Crystal Lake
815.459.9117
Julie Ann's Frozen Custard is a family-owned frozen custard shop in Crystal Lake dating back to 1985. The classic custard recipe they created back then is still used today. Get the classics like chocolate and vanilla or mix in tons of toppings to create just about anything you can imagine. Julie Ann's also has a menu full of pre-selected creations like the nutty elephant, peanut butter puppy chow and worms 'n dirt.