Conservation District Disc Golf Course at Fel Pro ranked one of the higest in the Chicagoland Area
When McHenry County Conservation District's new and improved 18-hole Disc Golf Course at Fel Pro Conservation Area in Cary opened in September of 2020, no one could have guessed its immediate growth in popularity.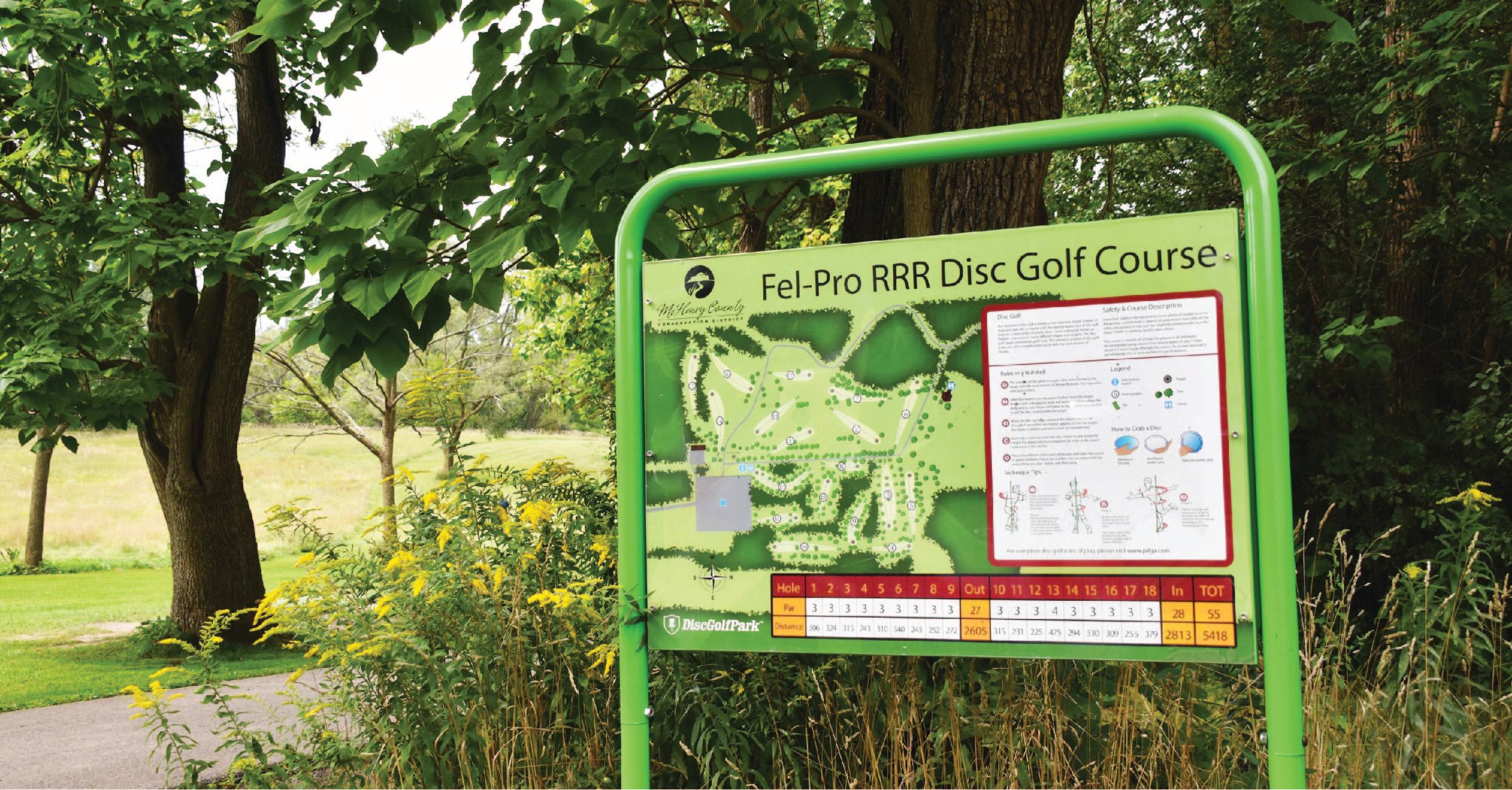 Based on the UDisc App and website for disc golfers that tracks over 10,000 courses worldwide, Fel-Pro Conservation Area's Disc Golf Course located in Cary is one of the highest ranked in the Chicagoland area.  It is ranked #1 within the 10-mile radius and #6 within a 50-mile radius. 
"Internally we hoped that with the growing popularity of the sport of disc golf that our course would be well received. But I don't think anyone anticipated how popular our course would become. Last fall it was not uncommon to see 50 – 70 cars in the parking lot at Fel Pro with almost all of them there to play disc golf.  Even through the snow and cold of winter, we had golfers playing the course," stated McHenry County Conservation District Sites Supervisor Ben O'Dea. "The popularity of the course has continued into this spring and summer. We have hosted tournaments, fundraisers, and have a passionate and active volunteer group helping us out with maintenance and improvements on the course." 
It was in 2015 when the Conservation District's Sites and Fleet department advocated for the redesign and expansion of the disc golf course from a nine hole to an 18-hole course. The decision would put time and resources toward an activity that was not our typical outdoor recreation opportunity but had the potential to attract a new group of site users to the District. To keep costs down, the ambitious endeavor was tackled as in-house project, with the help of a well-respected course designer, Dana Vicich. Ranger staff worked diligently over the course of three years to clear trees and brush from a previously under-utilized area of Fel Pro, just north of the main parking lot.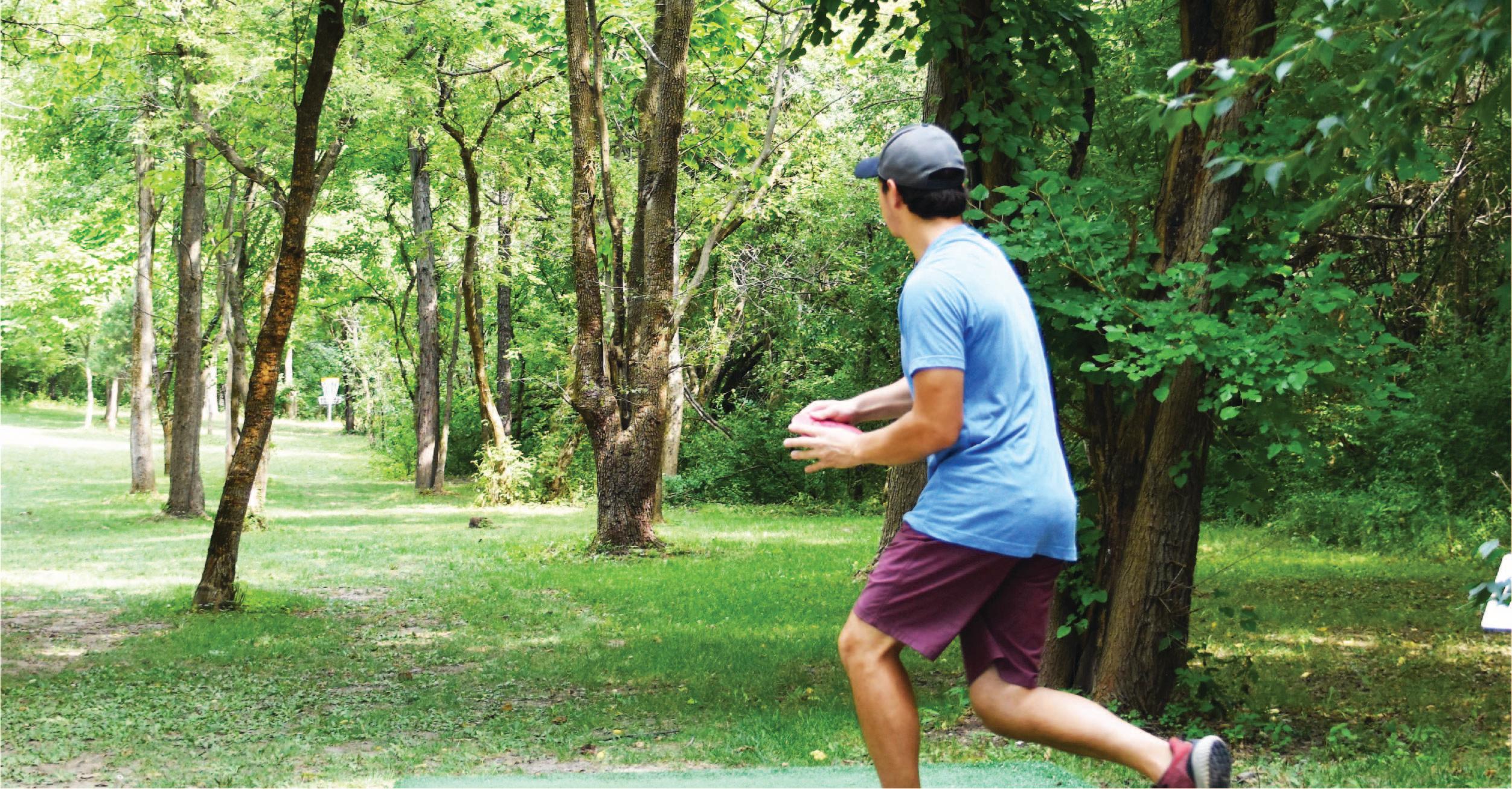 In 2019, tee boxes, targets, and signage were installed, and a portion of the course reopened, allowing grass to get established in the expanded section. During this time, staff received many positive comments on the changes made on the existing holes, along with excitement for the new holes to finally open. On Labor Day weekend of 2020, the full course opened for the first time.  
The creative planning, hard work, and diligence of the District's Sites and Fleet staff paid off.  
"We are very proud of the end result and take great satisfaction in seeing a loaded parking lot on what previously would have been a low attended weekday. It's great to see our efforts truly appreciated by a large segment of new site users," added O'Dea.  
Fel Pro Conservation Area is located at 1520 Crystal Lake Road in Cary. The disc golf course is designed for all skill levels. The recommended group size is 3-5 to ensure speed of play. It takes roughly 2-3 hours to play through the course. Holes are mostly par 3 with one par 4, and distances are typically 300-350 feet but range from 250 to 475 feet.  The first nine go through hilly prairie setting and the back nine go through a wooded area. The site is open sunrise to sunset. View the course map on the District's website at MCCDistric.org.
Read the Reviews: https://udisc.com/courses/fel-pro-rrr-p0H2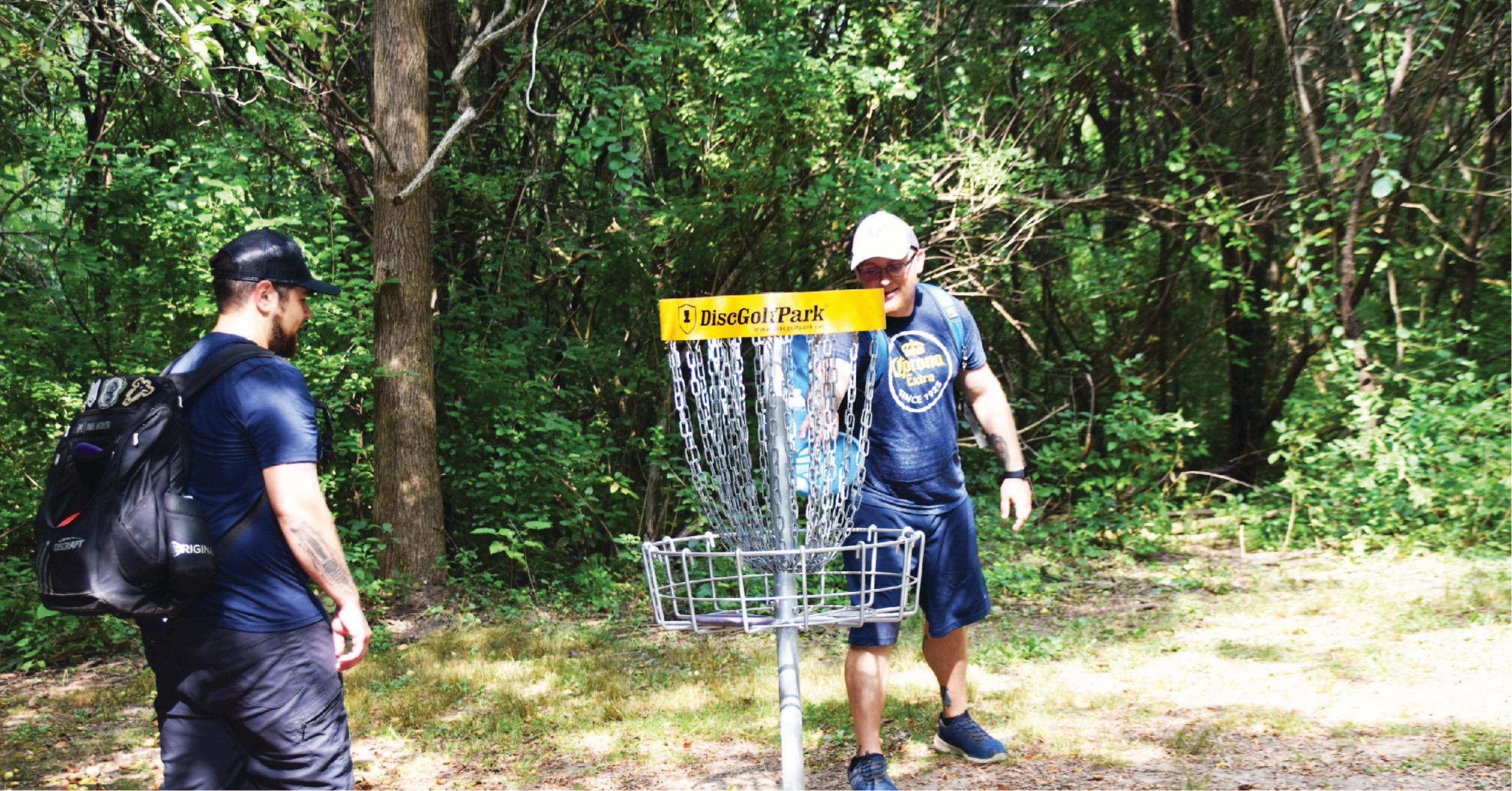 One reviewer jmcnair wrote, Great mix of holes, beautiful property. Well marked teesigns, grass turf pads. Locked found disc return box next to practice basket at parking lot and posted to group. A few really tight short holes as well as some opportunities to open up (350-400) 
johnputnam wrote: This is the best par three course I have ever played, I have played over 60 courses and I have played 5 of the top 30 courses in the us. This is an excellent and challenging but fair playing course. The woods play is similar to hornets nest and Robin's park in NC. The fairways are beautiful and well kept the turf tee pads are perfect and the baskets are mint. If you can't throw at least 300 and down with accuracy it will be very hard for you to enjoy this incredible par 3 course. This is a gem.
Nickdangerous added - Love this course. Challenging and pretty technical but not overly punishing. It's not super long which is good for my arm. Well maintained. Hole 3 is my nemesis.
apoulos wrote: The best par 3 course I've ever played (minus the one par 4) No shot here is an unfair technical line, the open shots are guarded enough to be challenging but hittable enough to be super fun. Great turf tee pads, great signage, great upkeep and course maintenance, and fantastic DiscGolfPark baskets. If you live near here you should be going every single day
Photography: Caitlynn McWhorter