We have had one heck of a year, so let's show the ones we love some love. Valentine's Day is typically roses and chocolates, but we have some suggestions for you to get for your sweetie and support local businesses while you're at it. From seasonal favorites from McHenry County breweries to hand-made sweets and soaps, to things to do on Valentine's Day, there is a little something for everyone and they're all McHenry County MADE!
Luxurious Relaxation: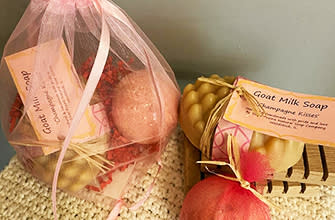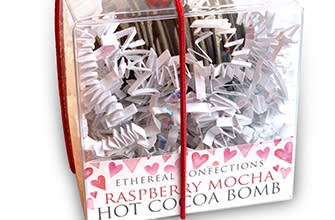 Casting Whimsy | Queen of Hearts Tea 
Hibiscus, dried apple, dried cranberries, rosehips, cinnamon, dried orange slices, black currants, elderberries, and papaya
Silver Prairie Natural Soap Company | Champaign Kisses Massage Bar & Bath Bomb 
Champagne with undertones of fresh strawberry. All soaps and bath bombs are natural and handmade with pride and love.
Ethereal Confections | Raspberry Mocha Cocoa Bomb
 Organic dark chocolate shell filled with organic raspberry mocha hot cocoa and marshmallows. Slowly pour hot milk over the chocolate shell, and watch it melt away into delicious raspberry mocha hot chocolate with marshmallows.
Romantic Date: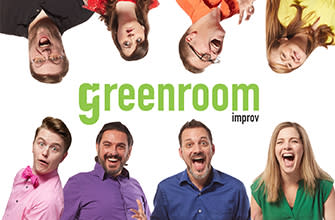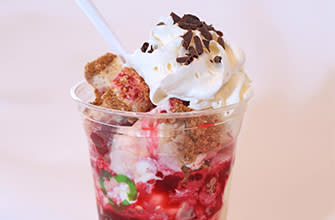 Duke's Alehouse & Kitchen 
Duke's is for all locavores. The fruits, vegetables, meats, cheeses, and breads are sourced locally, so you are sure to have a one-of-a-kind culinary experience. 
Raue Center for the Arts | Greenroom Improv 
Now in their 20th year, GreenRoom Improv has performed nationally for a wide range of audiences and events. GreenRoom specializes in a unique blend of clean, high-energy, multi-faceted improv comedy. Tickets are available in person and for a virtual experience.
Julie Ann's Frozen Custard | Stewarts' White Chocolate Raspberry Cheesecake Concrete 
 Light, creamy vanilla custard mixed with tart raspberries, Belgian white chocolate from Callebaut, and Stewarts' Cheesecakes' unbelievably delicious white chocolate raspberry cheesecake. A dollop of fresh, homemade whipped cream and chocolate curls finishes off this delightful treat.
Beers, Beards & Bacon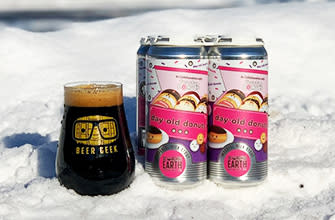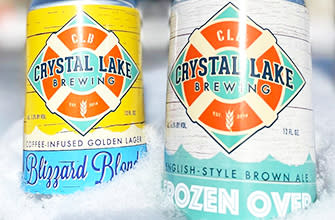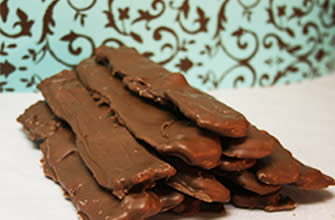 Scorched Earth Brewing | Day Old Donuts 
Day Old Donuts Imperial Mild Stout is a collaboration between Country Donuts and Scorched Earth Brewing. The donuts were added to the lauter tun not only to add some yummy donut flavors but for more sugar for the yeast to feast on. In addition to the donuts, they added milk sugar, and cocoa nibs from Ethereal Confections into the boil kettle. Finally, the beer was infused with vanilla cream flavor to help hit their recipe target … a Boston Cream donut delight!

Jackass Charm Corner Store | Ursa Minor Beard Oil
Ursa Minor Beard Oil is perfect for facial hair. Whether you're a hipster, a big ol' papa bear, a yearly bro-vember participant, or you're looking to style your quarantine beard, this beard oil will moisturize those hard-earned whiskers and hydrate your hidden face. 

Crystal Lake Brewing | Frozen Over
CLB takes a smooth approach to winter with "Frozen Over", a traditional English Brown Ale. Rich aromas of dark chocolate and caramel complement a subtle hint of herbal hop spice, adding to the complexity. A sip reveals flavors of milk chocolate and chewy caramel, along with a bit of freshly baked bread rounding out the sweetness.

Riverside Chocolate Factory | Chocolate Bacon 
Bacon and chocolate … is there really anything else that needs to be said?

To enable screen reader support, press Ctrl+Alt+Z To learn about keyboard shortcuts, press Ctrl+slash